True Religion Jobs & Careers – Application, How to Apply, Requirements & Interview Tips
Last Updated:
September 20th, 2019

by

True Religion careers are great for those who think of themselves as fun and fearless. It's a bold brand for bold people.

As a company, True Religion believes in fair and legal employment practices and environmental sustainability. This extends to their vendors as well. So if you want to work for a company that not only produces great clothing, but also believes in good governance, you've found your place.

Customer service is also important to all True Religion employees. You'll need to provide a friendly environment to those who walk through the store doors, and help them to find what they want. A knowledge of fashion is very helpful in these stores.

This guide will help you land a job at True Religion retail stores. There are also corporate jobs, which typically require a higher degree of skill and knowledge. In the stores, the company needs you to be retail-focused and dedicated to reaching sales goals. Even at the entry level, True Religion requires some retail experience.

Here's a place that values creative self-expression. Their slogan, and how they operate, is Fearless, Focused, Open and Fast. There are different positions available, such as Sales Associate and Assistant Store Manager. They have seasonal opportunities too.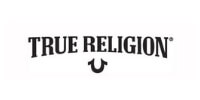 True Religion Jobs & Careers

Applying for a job can easily be done online, at this link. There are specific jobs that you can search for; especially if you're looking for a position near where you live. You can also submit your resume for "general consideration".
There are no printed applications available on the website. You probably want to keep your resume handy if you're chosen for an interview.
Paid time off is extended to salaried (management) employees only. The others can request non-paid time off around the store's schedule.
A great perk for all staff is the employee discount, over 50% off depending on where you buy the merchandise (retail or outlet). There is a monthly spending limit, however.
Some employees consider the health benefits too expensive, but managers say the coverage is very good (and includes vision and dental). Sales associates don't get health benefits, but they are able to contribute to a 401(k) retirement plan.
Sales Associate
Get your start at True Religion as a store sales associate. You'll be focused on customer service, including greeting customers and ringing them up at the register. In addition, you'll help with promotions, markdowns, and floor moves.
You'll need to be able to lift 11 kg [convert] and climb a ladder for this position. They want someone who is 18 or over, with a high school diploma and six months of retail sales experience.
Stock Lead
Do you want to be in charge of True Religion merchandise for a store? This would be a great job for you. This employee supervises the stock team, receives merchandise, and puts the loss prevention procedures in place.
You'll need to make sure the visual displays look great. In addition, you'll be developing relationships with the corporate Planning & Allocation team to make sure your store's stock is replenished and ready.
Being able to lift about 24 pounds and climb a ladder is a requirement for this position. In addition, you'll need a high school diploma (college degree preferred) and a year of high-end retail sales experience.
Key Holder
This position is third in line behind the Manager and Assistant Store Manager in terms of operating the store. They help supervise sales staff under the manager's direction, open or close the store, and make deposits where necessary.
A keyholder needs at least a high school diploma, one year high-performance retail sales, and knowledge of the fashion industry. The company prefers a college degree and one year of retail management for employees in this job.
True Religion Manager Jobs
The Assistant Store Manager helps the Store Manager supervise the staff and coordinate the store's day-to-day operations. You'll help create excitement for new products and launches. You'll also be developing relationships with new and returning customers.
The company wants to hire someone who is computer- and point-of-sale-proficient. At a minimum, this person should be eighteen and have a high school diploma with one year of retail sales experience. True Religion would prefer a candidate with a college degree and one year of retail management under their (stylish) belt.
The Co-Manager implements training and helps with the sales staff. They're responsible for paperwork, inventory, and staying in touch with corporate offices such as Human Resources and Accounting.
This person must have three years retail and two years retail sales high performance experience, along with a high school diploma. Preferably you would have a college degree and three years of management experience in high fashion stores.
The Store Manager is responsible for achieving sales goals as laid out by the district management team. You'll be supervising your assistant managers and keyholders, while developing relationships with district team and corporate departments.
The requirements for Store Manager are the same as for Co-Manager, as far as the minimum requirements. They would prefer, however, that the Store Manager have five years of high-end retail experience in addition to the college degree.
Seasonal Job Openings
These positions are typically around the end of the year, mainly Seasonal Sales Associate. These jobs involve customer service, and helping to move the stock as appropriate. You'll ensure that the store is clean and inviting, with the merchandise neatly stacked.
For this job you should have a high school diploma and at least six months of retail experience.
How Much Does True Religion Pay (Hourly and Salary)?


The pay for True Religion is in line with other fashion retailers. They do require more retail experience than some other clothing stores. A key benefit they provide is the generous employee discount.
Managers and other salaried employees have access to health benefits, including vision and dental. They also have access to the company 401(k) retirement plan.
Sales Associate:  $7.25 – $16.80/hr
Stock Lead: $11.00 – $17.00/hr
Key Holder: $10.00 – $20.00/hr
Assistant Manager: $46,000 – $65,000/yr
Co-Manager: $46,000 – $56,000/yr
Store Manager: $46,000- $85,000/yr
Seasonal Sales Associate: $7.25 – $15.00/hr
How Old Do You Have To Be To Work at True Religion?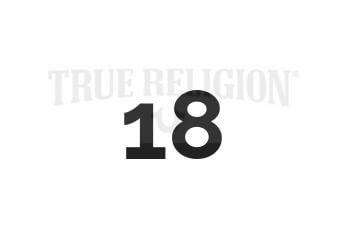 All positions require that the applicant be eighteen or over. In order to work at one of the stores as an associate or higher, you'll need some retail experience. As long as you have six months of retail experience, however, the entry level jobs available are:
Sales Associate
Seasonal Sales Associate
Does True Religion Drug Test?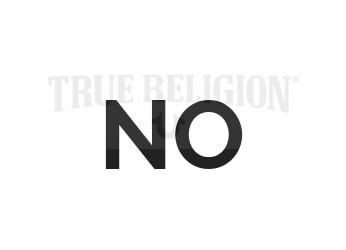 No, they don't. They appear to prefer candidates who are savvy and a bit more experienced. Such employees would not be as likely to abuse drugs and suffer poor work performance as a result.
Possible True Religion Interview Questions and Tips


Are you a fast, bold person who's landed an interview at the company? Excellent! Make sure you do your research on the company and know its history, and the products it sells. (Hint: more than just jeans.)
The dress code is casual at the stores. Inoffensive tattoos and piercings are fine. For the interview, you want to look like someone who belongs in a high-end fashion retail store.
If you have True Religion apparel, wear it!
Otherwise make sure your clothes are clean and only torn or shredded on purpose. Don't show too much skin at first; when you're hired you can ask your manager what they find acceptable. Since suits aren't particularly bold or fearless, don't worry about wearing one.
Here are some questions you might be asked at the interview:
Why do you want to work at True Religion?
It's a company that believes in good living standards for its workers and the planet. For someone who is passionate about these issues, working at True Religion provides an opportunity to practice what they preach. Many mall stores don't have this policy.
The company has some swagger, so it's a good fit for anyone with chutzpah! Are you creative? True Religion is a better place than many other retail stores to express it.
This is also a good place to work if you're interested in fashion. The company is a higher-end retailer than some of the other mall stores, so you can expect it to be a bit more fashion-forward.
Plus, if you love the clothes, you'll be able to wear them to work all the time.
What did you do at your last job?
Be honest about your responsibilities. If there was anything that you did in your previous career that might relate to the job you're applying for, make sure you mention it.
Remember to stay positive, even if you didn't have a great experience. Don't blame anyone else, but be as neutral as you can. If you can find a positive thing that relates to high fashion or jeans or denim or corporate responsibility, make sure you tell True Religion about it.
Where do you see yourself in the future?
Here's a great opportunity to show off your boldness and fearlessness. Don't be afraid to talk about why you see yourself in that spot. Naturally, the management would like to hear that you'd like to continue working at True Religion!
This interview isn't where you want to give your boring answers. That often works at other places, but it won't fly here. At the same time, stay within ethical and legal boundaries so you don't sound too crazy.
It's a fashion-forward clothing retailer, but it's also a business. True Religion depends on its customers to pay its employees. Pleasing the customer is very important.