T.J. Maxx Careers & Jobs – Application, How to Apply, Requirements & Interview Tips
Last Updated:
July 14th, 2020

by

With T.J. Maxx careers, you can be part of one of America's top department stores!

T.J. Maxx opened up in 1976. The company was founded by Bernard Cammarata. T.J. Maxx was known for selling clothing and other items at affordable prices.

Today, T.J. Maxx has more than 1,000 locations. That makes it one of the largest clothing retailers in America! Its headquarters are located in Framingham, Massachusetts. It's part of TJX Companies.

In this guide, you'll read everything you need to know about getting a job at T.J. Maxx. First, there are popular jobs that you can apply for. Then, you'll see the salaries that you could earn. Finally, there are a few handy tips to help you get through your interview.

At T.J. Maxx, you can work as a Sales Associate, Merchandising Associate, Cashier, and more!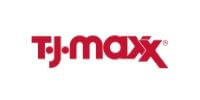 T.J. Maxx Jobs & Careers


To find a job closest to you, check out the TJX Companies careers page. Here, you can search for jobs at T.J. Maxx and any of its sister companies.
T.J. Maxx offers roles such as:
Sales Associate
As a Sales Associate, you'll be working the floor at a T.J. Maxx location. You'll support customers by helping them find what they need. Also, you'll make recommendations to them. As the friendly face of T.J. Maxx, you'll do well if you have a pleasant personality with customers.
Merchandising Associate
In the Merchandising Associate role, you'll prepare items for customers to buy. You'll stock shelves and arrange displays to catch their attention. To go far in this job, you'll need to be organized and comfortable working on your feet.
Cashier
As a Cashier, you'll help to collect payments from customers. You'll also bag their items in a professional manner. Customers may ask you questions about products, as well. If you're friendly and great at multitasking, you'll do well in this position!
Customer Service Associate
The Customer Service Associate role is where you help to resolve customers' questions and complaints. They'll come to you with their issues and you'll find the right answers for them. In this position, patience is very important. Being a strong problem-solver is also a key strength.
Warehouse Worker
Warehouses store merchandise before they're distributed to T.J. Maxx retail outlets. As a Warehouse Worker, you'll keep the warehouse organized and ready for shipments. You'll load and unload trucks when needed. If you're comfortable working on your feet and doing heavy lifting, this is the job for you!
Manager Jobs
If you're looking for a leadership position, T.J. Maxx has Manager jobs you could apply for. Good examples of this are the Operations Manager and Assistant Manager roles.
As an Operations Manager, you'll make sure that T.J. Maxx's operations run smoothly. This means working closely with all the department managers. If there's a problem they can't solve, they'll come to you for advice.
As an Assistant Manager, you'll be responsible for the hiring, training, and motivating of your team. While the Manager might focus on the 'big picture' issues, you'll focus more on the day-to-day tasks that your team needs to complete.
How Much Does T.J. Maxx Pay (Hourly & Salary)?

T.J. Maxx careers offer you a wide range of attractive benefits. Aside from employee discounts, you'll also participate in a retirement plan. Dental and health insurance coverage are also offered.
At a minimum, you can earn $9 an hour as a Sales Associate, 30% below the national average for similar jobs elsewhere. Here are a few more examples of what you could earn:
Sales Associate ($11 an hour)
Merchandising Associate ($12 an hour)
Cashier ($12 an hour)
Customer Service Associate ($11 an hour)
Warehouse Worker ($12 an hour)
Operations Manager ($54,000 a year)
Assistant Manager ($48,000 a year)
How Old Do You Have To Be To Work At T.J. Maxx?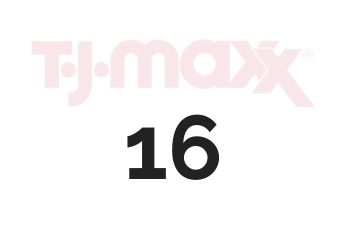 You have to be at least 16 years old to work at T.J. Maxx. This is typically the minimum age for entry-level positions. At this age, you can apply for entry-level roles like:
Merchandise Associate
Cashier
Sales Associate 
Does T.J. Maxx Drug Test?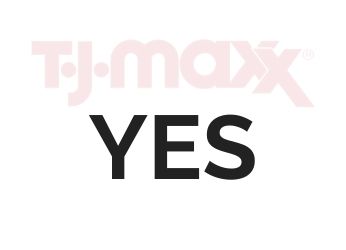 Yes, T.J. Maxx does perform drug tests. However, it is unclear what sample they collect, or where they collect it.
Typically, companies collect urine, hair, or cheek swab samples. This might be done on-site or at a third-party medical facility.
Does T.J. Maxx Do Background Checks?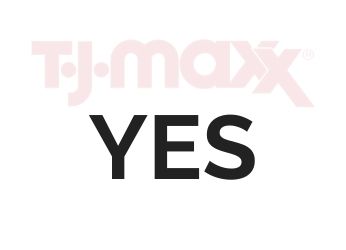 Yes, T.J. Maxx does perform background checks. However, there's no information on how far back into your history they might look. 
In the past, the company has hired candidates with criminal histories. 
Possible T.J. Maxx Interview Questions & Tips

Why Do You Want To Work At T.J. Maxx
Show them that the job you want isn't just about the money. Tell them how your personal or professional interests are connected to that role.
Why Are You Right For The Position?
This is a good chance to sell yourself. Highlight your strengths, especially the ones that are related to the job you want. You can also say that you're eager to learn and gain experience.
What Is Your Dream Job?
Recruiters like knowing that you have long-term ambitions for yourself. Don't be afraid to tell them what your dream job is. At least they'll know that you're working towards something bigger!
What is Your Strongest Attribute?
Pick one strength that stands out above all your others. This should be a strength that is related to work, especially the job that you're applying for. Explain how that attribute will benefit the company if they hired you.
What Weaknesses Do You Have?
Never be afraid to share your weaknesses. When you do, it shows that you have self-awareness. However, always mention how you're managing or overcoming those weaknesses.
T.J. Maxx Hiring Process
Past applicants were happy with the T.J. Maxx hiring process. They found the process to be easy. In total, it usually takes only a day or two.
Recruiters might start the process by interviewing you on the phone. Usually, they'll interview you on-site at a T.J. Maxx location. In rare cases, they might give you a problem-solving exercise as a test. Also, they may interview you with others as a group.
Always look your best at a job interview. No matter what job you're interviewing for, come dressed in a business casual outfit.