TCBY Jobs & Careers – Application, How to Apply, Requirements & Interview Tips
Last Updated:
September 20th, 2019

by

If you're hungry for a new career, you can get on your way by filling out a TCBY job application.

As one of the largest retailers of frozen yogurt in the United States, TCBY has more than 470 locations that are regularly in need of employees. Each store is owned and operated by an independent franchisee that needs a reliable team to ensure that customers get the delicious treats and top notch service that they deserve.

TCBY employees get to work in a place that people are excited to visit, and if that weren't enough to sweeten the deal, they receive good wages and free frozen yogurt during their shifts.

Sound like the kind of job that you could have an appetite for? This guide will give you some great tips that can improve your chances of getting hired.

Settle in and get ready to learn how you can land a job in fro-yo.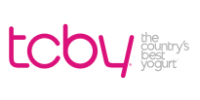 How to Apply for Employment at TCBY
TCBY stores are independently owned, so all hiring is done locally.
As a result, you will most likely need to stop into your nearest store to fill out an application. You can use the Store Locator at the TCBY corporate site to find a location close to home.
Application Information
Minimum Age Requirement: Individual stores may have different requirements, but generally, you must be at least 18 to work at TCBY.
Hours of Operation: Hours vary from location to location. Most TCBY locations open between 10AM and 12PM and close between 8AM and 10PM.
Methods to Apply: In person primarily, some locations have online applications.
Start by Finding Your Location
As previously mentioned, most TCBY locations only distribute applications for employment in person; however, a small number, like the TCBY at Denver International Airport, have online apps.
If you would prefer to apply for a job online, you can call your local store to find out if they have that option available. The Store Locator makes it easy to find the address and phone number for stores.
Make sure that you are courteous when you call; first impressions matter.
Prepare a Resume
Taking a resume with you to fill out the job application at your local TCBY will help to ensure that you don't leave anything out on the form.
Leaving a copy behind with your application can also make a good impression on the hiring manager, showing that you are professional.
Every Interaction Matters
You likely won't end up with an interview when you go into your local location to fill out an application, but you should act as if you're meeting the person who will hire you while you're there.
TCBY looks for employees who are friendly and able to provide service with a smile. Behaving in a polite, courteous manner will show that you have what it takes to be part of the team.
Even if the manager isn't at the store when you visit, there is always a chance that he or she will ask the employee who gave you the app what they thought of you.
Application Tips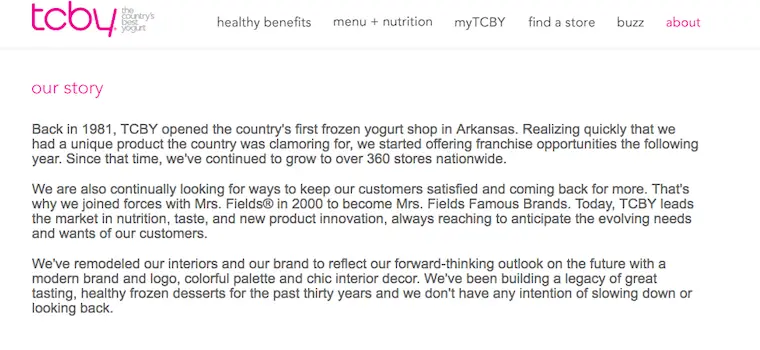 Know Your Availability
Whether you're hoping to land a part-time position or a full-time one, you'll need to have an idea of what hours you'll be able to work when you complete your job application.
Juggling the schedules of existing employees can be difficult, so the TCBY manager will want to know how well you will fit their needs.
Providing accurate information about your availability from the start is important, as contradicting yourself in your interview could be viewed unfavorably by the hiring manager.
Write down any days that you know you will need off and double check hours for school, another job or any other regular activities or commitments that you have before you go in to complete your application.
Contact Your References
The TCBY job application will ask you to provide the names and contact information for references. Figure out who you want to ask and get in touch with them to obtain permission to include them.
When you're deciding who to ask, keep in mind what TCBY is looking for in an employee. The stores need workers who are reliable, responsible and able to be professional and friendly when waiting on customers.
Think about who would best be able to describe times when you reflected these traits. Teachers, professors, bosses, coaches, mentors and clergymen are all great choices for references.
Focus on Your Experience
When you add your work experience to the application, there will be a place for you to describe your previous positions. For each job, be sure to mention the tasks that you completed that would relate to the duties you'll be expected to perform in the role for which you're applying.
Did you handle cash? Were you responsible for maintaining a clean environment? Did you wait on customers or have to practice food safety?
These are just some of the things that you can include on the application.
Should You Follow Up?
If you don't hear from the hiring manager from TCBY within two weeks of turning in your application, you can give the store a call to see what the status is.
Try to telephone in the morning or mid-afternoon on a weekday when frozen yogurt shops are less likely to be busy. The individual who answers the phone may have to do some research to find out what the status of your app is and is likely to be more willing to help if the store isn't crowded.
Remember to be polite and courteous, even if you are asked to call back or leave a message.
Positions and Salary Information
TCBY draws frozen yogurt lovers of all ages to work in their stores. The flexible hours are ideal for students, working parents, individuals with second jobs and even seniors looking to get back into the workforce.
Many TCBY locations are small, so teams tend to consist of only a few employees.
Assistant Manager – Supervises employees, trains new hires, ensures that store is safe and clean – The average assistant manager earns $9 to $10 per hour.
Manager – Oversees all activities at store, motivates employees to achieve sales goals, orders food and supplies, hires employees – The average manager earns $30,000 to $33,000 per year.
Team Member – Processes sales transactions, refills toppings and yogurt machines, maintains clean environment – The average team member earns $8 to $9 per hour.
Best Entry-Level Positions
Entry-level jobs at TCBY can be a great first job for someone who has recently finished college, as the stores typically do not have any qualifications for employment beyond being 18 years of age.
Those who do have some experience in food service may be able to enjoy a higher rate of pay.
Team Member
Team Members are the individuals responsible for waiting on customers and accepting payment. They must follow food safety regulations and work to keep their locations clean and attractive.
TCBY stores have different formats, and the specific duties of Team Members vary as a result.
In self-service locations, Team Members keep the frozen-yogurt machines working and the toppings stocked. They weigh customers' purchases and then charge them accordingly.
At full-service stores, Team Members prepare frozen yogurt treats according to the customers' orders. In these locations, Team Members may wait on customers from start to finish or be responsible for completing a single task like ringing up sales or preparing the food.
TCBY Careers in Management
Individuals with experience working in food service or restaurant management may qualify for management positions at TCBY.
Members of the management team work full-time hours, and usually receive benefits.
Assistant Manager
TCBY locations may have one or more Assistant Managers to directly supervise the Team Members and ensure that the day-to-day operations run smoothly.
Assistant Managers train new employees, delegate tasks and keep the store in compliance with food quality, safety, cleanliness and hygiene standards.
Manager
The Manager of a TCBY location is usually responsible for ensuring that the store is as profitable as possible.
He or she orders food and supplies in accordance with the budget, leads the team to achieve sales goals and is responsible for ensuring that the store reflects the TCBY brand image and complies with all of the company's standards.
Interview Questions and Tips
When you get the call for the TCBY interview, you may find yourself feeling nervous, but try to relax. Typically, TCBY interviews are rather informal and last only around 30 minutes.
That said, be sure to dress professionally and appear well-groomed for your big day.
Here are some sample questions that you may be asked by the hiring manager:
What Would You Do if a Customer Wanted a Refund or to Use an Expired Coupon?
With this question, the hiring manager wants to see that you will be able to handle difficult customers professionally and that you will try to take ownership of problems before passing them off to a manager.
The best answer here is that you would comply with whatever the store policy was regarding coupons and refunds.
If you had to tell the customer no, you would apologize and calmly explain the policy. Only if you could not handle the customer's objections would you involve your supervisor.
What's Your Biggest Weakness?
No one is perfect, so don't stress too much about what to say.
Be honest about what your biggest weakness is and then tell the hiring manager how you're working to overcome it.
For example, if a poor memory is your biggest weakness, you might talk about tricks that you choose to remember things or how you keep track of reminders.
Why Do You Want to Work at TCBY?
"For free frozen yogurt, of course!"
While you might want to say that line as a joke to show off your personality, it's important that you give some good reasons for why you want to work for the company.
You could say that you like the positive atmosphere and the idea of working in a place that people go to in order to treat themselves to a special dessert.
Another idea is to talk about the success the company has had, adapting their brand over the years to remain a success while other frozen yogurt chains have come and gone.
Helpful Research for Your TCBY Interview
TCBY was founded in 1981 in Little Rock, Arkansas, by Frank D. Hickingbotham. Within just a year, he began to sell franchises of his successful yogurt store, and the chain had grown to 100 locations by 1984.
Today, there are more than 470 TCBY locations. The company is now owned by Mrs. Fields, which is best known for their gourmet cookie retail stores.
What's In a Name?
Originally, TCBY stood for This Can't Be Yogurt, but the company was forced to change it after a competitor with a similar name filed a lawsuit. Today, TCBY means The Country's Best Yogurt.
A Changing Brand
TCBY has gone through many changes over the years to keep up with the times. The frozen yogurt shops sold their frozen treats through fast food stores like McDonald's, Taco Bell and Burger King during the 1990s, and the standalone stores became less and less common.
The new self-serve store model opened in 2010 in Salt Lake City, Utah, causing a sort of renaissance for the company. Today, TCBY heavily markets their Greek yogurt with probiotics to keep up with the health food craze.
International Acclaim
TCBY isn't just in the United States. The store has locations in South America as well as in Asia. In 2011, they opened their first store in Pakistan.
So Many Flavors
TCBY has more than two dozen soft-serve flavors. Some locations also carry hard-scooped frozen yogurt in more than 20 flavors.
Their menu includes frozen yogurt and sorbet with gluten-free and dairy-free options available for people on restrictive diets.
What Employees Say About Working Here
Many employee reviews rave about the generous employee discount at TCBY and being able to enjoy free fro-yo during their shifts.
Aside from appealing to sweet tooths, jobs at TCBY reportedly provide workers with great experience as a first job or a first management position, helping them acquire skills that easily translate to other careers or to advancement within the company.
Employees also report that TCBY promotes a positive atmosphere where teams become as close as families.