Taco Cabana Careers & Jobs – Application, How to Apply, Requirements & Interview Tips
Last Updated:
July 14th, 2020

by

With a career at Taco Cabana, you'll be a part of a fast-casual restaurant chain specializing in authentic Mexican cuisine.

Taco Cabana started over 40 years ago in 1978. It was founded by Felix Stehling in Midtown San Antonio, Texas. The chain is known for its pink-colored stores and patio dining areas.

Today, Taco Cabana is in 162 locations in Texas, Oklahoma, and New Mexico. Its headquarters are still located in San Antonio, Texas.

In this guide, you'll learn everything you need to know to land a career at Taco Cabana. You'll see popular jobs that you can apply for. Then you'll see the salaries that you could earn. Lastly, there'll be a few tips to help you ace your interview!

At Taco Cabana, you can work as a Team Member, Cook, Cashier, and more!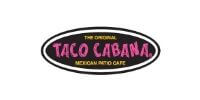 Taco Cabana Jobs & Careers

To find the right job closest to you, head over to Taco Cabana's careers website. You can also submit your application through that site.
Taco Cabana offers lots of roles, like:
Team Member
Being a Team Member at Taco Cabana means helping out wherever you're needed. You may help to prepare fresh food to order. You'll also serve customers in the dining area. Being a great multitasker is important for this role. A willingness to learn on-the-job is also essential.
Host/Hostess
As a Host or Hostess, you'll interact with customers in the dining area. You'll ensure that the area is clean and comfortable for customers to enjoy their meals. To be good at this job, you'll need a pleasant personality. It's also important that you're organized and hygienic.
Server
In the Server role, you'll help to bring food items to customers on time. You'll also help to clear tables and clean up once a table has finished their meal. Being a strong multitasker will take you far in this role. It's also key that you're friendly towards customers.
Cook
As a Cook, you'll prepare fresh meals to order for customers. Your focus will be on following Taco Cabana's standardized recipes. That way, you'll deliver great-tasting meals each time! Being able to work fast in a hot kitchen environment is important for this role.
Cashier
As a Cashier, your focus will be on the cash register. You'll collect payment from customers and provide correct change. Being good at handling money will help you in this role. A friendly smile will also help when interacting with diners.
Manager Jobs
At Taco Cabana, you can also apply for Manager roles like Shift Manager and Restaurant Manager.
As a Shift Manager, you'll oversee the Taco Cabana location during an assigned shift. Your focus will be on ensuring your team members maintain Taco Cabana's high standards of service. A good eye for detail is important in this role.
In the Restaurant Manager role, you'll make sure that your Taco Cabana location operates smoothly. This means hiring, training, and motivating staff. Also, you'll make sure the restaurant has all the supplies it needs. Strong leadership abilities are important for this role.
How Much Does Taco Cabana Pay (Hourly & Salary)?
With a career at Taco Cabana, you'll have access to great benefits. You'll participate in a retirement plan. Also, you'll receive Vision, Dental, and Health insurance coverage.
At a minimum, you could make $8 an hour as a Customer Service Associate, 36% below the national average for similar jobs elsewhere. Here are a few other salaries you could earn:
Team Member ($10 an hour)
Host/Hostess ($10 an hour)
Server ($9 an hour)
Cook ($10 an hour)
Cashier ($10 an hour)
Shift Manager ($11 an hour)
Restaurant Manager ($44,000 a year)
How Old Do You Have To Be To Work At Taco Cabana?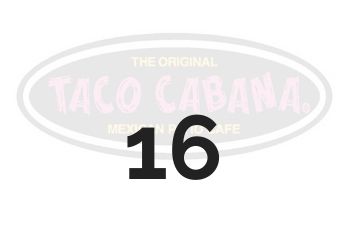 You have to be at least 16 years old to work at Taco Cabana. This is true for most positions. At this age, you can apply for entry-level positions like:
Does Taco Cabana Drug Test?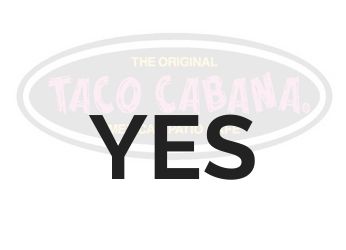 Yes, Taco Cabana sometimes performs drug tests. Past applicants report that a urine sample was collected. However, it's not clear whether the sample was collected on-site or at a third-party medical facility.
Does Taco Cabana Do Background Checks?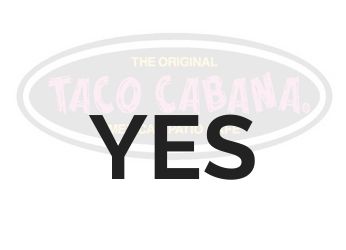 Yes, Taco Cabana does perform background checks. It's not clear how many years the check will look into your history. In the past, applicants with criminal records have been hired at Taco Cabana.
Possible Taco Cabana Interview Questions & Tips

Why Do You Want To Work At Taco Cabana?
Before your interview, make sure you're clear on why you want to work at Taco Cabana. This shows interviewers that you're serious about the job you applied for.
What's Your Greatest Weakness?
Be open and honest about your weakness. Always mention how you're managing that weakness, or how you plan on overcoming it.
Who Is The Most Important In The Store?
There is no perfect answer for questions like this. It depends on your justification. For example, you can say that the customer is the most important person in the store. Your reason could be that customers are the ones who keep the business alive.
How Do You Handle Angry Customers?
Always remain calm and act professionally. Listen to what the angry customer has to say. Offer a solution. Don't be afraid to ask a manager for help.
What Are You Going To Bring To The Table If You Worked Here?
Tell them what makes you special. Maybe you're a great team player. Or, you feel that you've got leadership qualities that will inspire your teammates. Be confident!
Taco Cabana Hiring Process
Past applicants feel that Taco Cabana's hiring process is a positive experience. They found it to be easy. In total, it should only take a day or two.
The interview process may start with a phone call. Then, you might be invited to an interview on-site at a Taco Cabana location. 
No matter what role you're applying for, come dressed in a business casual or casual outfit. Always look your best!