T-Mobile Careers & Jobs – Application, How to Apply, Requirements & Interview Tips
Last Updated:
July 14th, 2020

by

With T-Mobile careers, you can work fulfilling jobs at an international telecommunications company!

T-Mobile is the third-largest wireless carrier in the United States. The company was started 26 years ago in 1994. It was founded by John W. Stanton.

Today, T-Mobile has its headquarters in Bellevue, Washington. It specializes in mobile telephony and wireless broadband services. The company has a nationwide presence with over 20,000 locations.

In this guide, we'll go through everything you need to know to land a career at T-Mobile. We'll look at popular jobs that you can apply for. Then, we'll look at the salaries you could earn. Best of all, we'll share some tips to help you ace your interview!

At T-Mobile, you can work as a Retail Sales Associate, Software Engineer, Account Executive and more!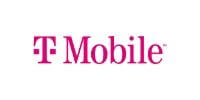 T-Mobile Jobs & Careers

Finding your ideal job at T-Mobile is easy. Check out their career page where you can also learn about T-Mobile's work culture and benefits.
T-Mobile offers positions such as:
Retail Sales Associate
As a Retail Sales Associate, you'll be located at a T-Mobile retail location. There, you'll meet customers and help them sign up for T-Mobile's services. Having a friendly personality is important in this job. Being patient is also a good strength to have for this job.
Software Engineer
In the Software Engineer role, you'll be working on applications used by T-Mobile. Your focus will be on building, improving and troubleshooting those apps. Technical skills are important for this role. However, a passion for continuous learning will take you far.
Account Executive
Being an Account Executive means you'll be working directly with T-Mobile's existing clients. If your assigned clients have any problems or questions, you'll be the first person they contact. For this role, it's important that you can build relationships and troubleshoot problems well.
Customer Service Representative
As a Customer Service Representative, you'll interact with customers face-to-face, on the phone, and even through email. Your focus will be to educate them on T-Mobile's services and solve problems they may have. Being patient is important for this job. Having good communication skills will also take you far.
Technical Support Representative
Similar to the Customer Service Representative, this role involves interacting with customers. The difference is that you'll specialize in helping customers with their technical questions. You'll do well in this job if you have great communication skills and deep technical knowledge as well.
Manager Jobs
If you're looking for a Manager job at T-Mobile, check out the Product Manager or Store Manager positions.
As a Product Manager, you'll be responsible for a specific T-Mobile product or service. You'll lead a team to design how that product looks and works, and improve it over time.
In the Store Manager position, you'll lead a T-Mobile retail location of your own. You'll hire, train, lead and motivate your team to provide customers with the best service possible.
How Much Does T-Mobile Pay (Hourly & Salary)?

Along with a great career, T-Mobile also offers access to great benefits. This includes vision, health, and dental insurance coverage. Financially, there's also the company's 401(k) matching plan. 
At a minimum, you could make $11 an hour as a Sales Associate, which is 9% above the national average for similar jobs elsewhere. Here are a few other salaries you could earn:
Retail Sales Associate ($34,000 a year)
Software Engineer ($118,000 a year)
Account Executive ($90,000 a year)
Customer Service Representative ($38,000 a year)
Technical Support Representative ($33,000 a year)
Product Manager ($112,000 a year)
Store Manager ($55,000 a year)
How Old Do You Have To Be To Work At T-Mobile?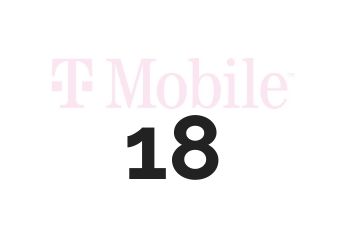 You have to be at least 18 years of age to work at T-Mobile. This is true for any position you might apply for at the company. At this age, you can apply for entry-level positions like
Sales Associate
Customer Service Representative
Store Operations Associate
Does T-Mobile Drug Test?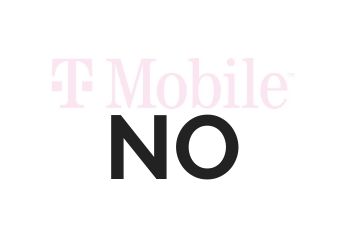 No, T-Mobile doesn't perform drug tests on applicants. However, it's always a good idea to stay on the safe side and assume there might be one.
Usually, companies perform drug tests by collecting urine or hair samples. This might be done on-site or at a third-party medical facility.
Does T-Mobile Do Background Checks?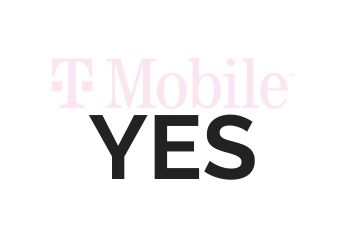 Yes, T-Mobile does perform background checks. Past applicants have indicated that the company goes as far back as 5-7 years in their background checks. 
In the past, the company has hired applicants with criminal histories.
Possible T-Mobile Interview Questions & Tips

Why Do You Want To Work At T-Mobile?
Recruiters want to know that this job means more to you than just a paycheck. Show them how the job is related to your personal and professional goals.
What Are Your Strengths and Weaknesses?
Be honest about your strengths, but never be arrogant. Focus on strengths that will make you good at the job you're applying for. When talking about weaknesses, always mention how you're overcoming those weaknesses.
What Would You Do If Faced With An Angry Customer?
If you're working with customers, it's always important to stay calm and never lose your temper. Listen to the customer and offer the best solutions you can think of. If all else fails, ask your Manager for help.
Where Do You See Yourself In 5 Years?
Recruiters love knowing that you have ambitions for yourself. You could say that after 5 years, you hope to be in a leadership position. Supervisor, Assistant Manager, and Manager are good examples of leadership positions you could aspire towards.
Why Are You Looking For A New Job?
No matter what happened in your past job, do not talk badly about your former boss or the company. Instead, focus on a more positive answer. You can say that you're trying to gain new experiences by working at a different company.
T-Mobile Hiring Process
Past applicants consider T-Mobile's hiring process to be a positive experience for them. In their opinion, the process was challenging but not too difficult. In total, it usually takes about a week to complete.
Typically, the hiring process starts with a phone call. If you make it past that, they'll invite you for an on-site interview. While there, they might give you a problem-solving exercise as a test. Depending on the job you're applying for and its location, they might interview you with others as a group.
No matter what job you're applying for, always look your best. Come dressed in a business casual outfit to your interview.
Does T-Mobile Provide Paid Training?
Yes, past employees have received paid training. According to them, the training typically lasts 2-3 weeks. This duration may be different depending on the exact role that you're in.