SuperValu Careers & Jobs – Application, How to Apply, Requirements & Interview Tips
Last Updated:
February 11th, 2020

by

If you're someone with the skills to satisfy customers and make them your first priority, place importance on maintaining a cohesive work environment and have the desire to enrich your work experience, then a SuperValu career might just be the thing for you!

The company, a wholesale and retail store for all things groceries, has been operating for over a hundred years. It was acquired by United Natural Foods Inc. (UNFI) in 2018, and is headquartered in Minnesota.

The company is considered one of the largest retail, wholesale grocery store chains in the US, with over 3,437 stores functioning all over the US and has around 23,000 employees.

You don't need to have a certain skill set to be eligible for a job within this company as they offer opportunities in many departments, at different professional levels. From entry-level positions like retail sales associate, truck driver, cashier, warehouse worker, etc. to managerial and supervisory positions like bakery manager, supervisor, customer service manager, etc.

Read on to find out how you can become part of this company.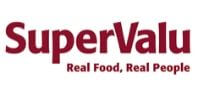 SuperValu Careers and Jobs

To apply for any position with SuperValu, the easiest and preferred method is through the company site. For this, you need to open the company site.
Click on the jobs section below, which will lead you to the careers section of the company website.
Since this is a subsidiary of UNFI, to apply for a job at SuperValu, you have to do it through UNFI.
There are different departments to choose a job from; namely, corporate, supply chain and warehouse, drivers, retail, and pharmacy.
Click on any of these departments to navigate through different job vacancies of that specific department.
After this, a number of featured jobs will be displayed to you. You can choose to either apply from amongst any of them or search for a job yourself in the search box.
To apply you need to make an account and submit your resume/CV.
A few of the most popular non-managerial jobs are:
Retail Sales Associate
The role of a retail sales associate is to guide and assist customers to make the best purchases, according to their requirements, guide them about products, and answer any of their queries relevant to the store and its products.
This is an entry-level position, with the average pay around $12.99 per hour.
Truck Driver
The responsibilities of a truck driver working for SuperValu is to ensure the safe transportation of goods and packages.
Many of the grocery and produce items are fragile and need careful handling, so the truck driver has to keep a close check of the goods during transportation.
This is an entry-level position but does require the drivers to have a driving license. The average pay for this is around $24.57 per hour.
Order Picker
This is a physically demanding position which requires you to be on your toes at all times and make proper use of safety precautions standards set by the company. Some of the duties include selecting grocery items from warehouses, wrapping them, and loading them on a trailer.
This is an entry-level position but requires you to be able to lift up to 60 lbs. The average pay for this is around $15.70 per hour.
Cashier
The role of a cashier is to ensure customer satisfaction by maintaining and handling the checkout counter, answering customer queries, scanning their items for payment, bagging their groceries, and taking payment for purchase of groceries.
Cashiers are also responsible for the cleanliness of their checkout counter, and that their cash register is running faultlessly.
This is an entry-level job with the average pay of around $10.51 per hour.
Managerial jobs
Besides this, the company offers opportunities in many managerial and supervisory positions. Some of these are:
Supervisor: The job of a supervisor is to hire and train new recruits, keep a close eye on the employees, answer and guide customers, and make sure the store is running in an orderly fashion. The average pay for this position is around $56,938 per year.
Customer Service Manager: The customer service manager's main responsibility is to see to customer satisfaction, making sure the company's image is being presented correctly, guide the new employees and train them and see to the day-to-day operations of the store. The average pay for this is around $11.36 per hour.
Bakery Manager: The bakery manager's responsibility is to make sure the bakery section of the store is operating in a manner that meets the expectations set for it.
Other duties include seeing if the bakery employees are following the safety and cleanliness procedures maintained by the stores, satisfy customers and answer their queries related to bakery products, and overseeing the bakery. The average pay for this is around $24.01 per hour.
How Much Does SuperValu Pay its Employees? (Hourly and Salary)

The average wage, you can earn while working as a warehouse worker is $17.11 per hour, which is 19% above the national average.
When compared with competitors like Giant Eagle, which pay their cashiers $8.94 per hour, SuperValu pays their cashiers around $10.51 per hour.
To get a better idea of how well the company pays, below are some of the most popular jobs at SuperValu along with their pay:
Retail Sales Associate – $12.99 per hour
Truck Driver – $24.57 per hour
Order Picker – $15.70 per hour
Warehouse Worker – $17.11 per hour
Pharmacy Technician – $13.29 per hour
Cashier/Stocker – $11.00 per hour
Produce Associate – $9.91 per hour
Besides this, the company is also known to have plenty of employee benefits and perks like medical and dental insurance, 401K plan, paid vacations, and much more.
How Old Do You Have To Be To Work At SuperValu?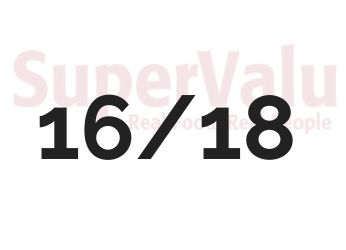 To be considered for any job at SuperValu, you have to be at least 16 years old. This is for basic, entry-level, mostly part-time positions such as:
But for most jobs, you need to be at least 18 years old to be considered.
Does SuperValu Drug Test During the Hiring Process?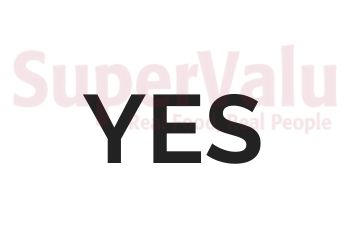 Yes, the company does conduct drug tests of all its applicants during the hiring process.
This could be a urine test or mouth swab test. The tests vary, depending on each SuperValu store.
Does SuperValu Do Background Checks?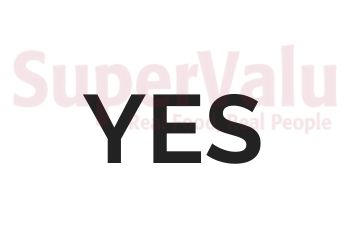 Yes, the company does a thorough background check of all applicants during the hiring process.
Possible SuperValu Interview Questions & Tips

If your application and resume meet the requirements of the job, you will most likely receive a call for an interview. The following are some questions, you will be asked during the interview:
Why do you want to work for SuperValu?
This question is to gauge the extent of your research, the more descriptive and solid your points are, the greater the chance of you impressing the interviewer.
Mention SuperValu and its parent company's history, other brands owned by UNFI, charitable contributions, employee benefits, different store locations, mission statement and core values. State these points as your ambition for joining the company
How long are you planning on staying with the company?
No one likes a flighty person. If they bring you along as a team member, they will most likely train you that for them is an investment of sort. If you state that your plan on staying is short-term, then your chances of getting hired may decrease.
This would be different if you're applying for a part-time or temporary position.
Will you be able to get to work on time?
This is important as most grocery and retail stores have plenty of customers to tend to and an employee being tardy will be a problem for them. Prioritize the importance of being on time, in your answer and possibly give a relevant past work example, if you can.
Tips and advice for the Interview:
The following are additional tips and advice before you go to the interview:
Read the job description carefully. Choose, from the requirements listed, ones that best suit your skills, past work experience, and life experience.
Research the company thoroughly
Dress in business casual attire
Arrive for the interview on time
Be straightforward
Smile, nod and stay attentive
Bring your resume/CV along
SuperValu Hiring Process
The hiring process is simple and straightforward with only a few steps. On average, the hiring process takes around a week and two weeks to complete, this is from start to finish. This varies from person to person and the seniority level of the job.