Staples Jobs & Careers – Application, How to Apply, Requirements & Interview Tips
Last Updated:
September 20th, 2019

by

Staples careers are an exciting and fun way to get involved in the retail space with a strong focus on technology and innovation. If you are interested in working for Staples, this guide contains everything you need to know!

Staples began in 1986, after the founder, Tom Stemberg was unable to find a ribbon to replace a broken one on his typewriter. He saw a problem in the office supply industry and set out to fix it, opening the first Staples store in Brighton, Massachusetts. This store was the first of its kind in the world!

What started as one store quickly grew to include a catalog and later an online delivery service. When Staples.com started in 1998, it was one of just a few online stores on the internet. Today, you can find Staples stores all over the globe, serving 26 countries.

Their focus continues be on innovation and they hire applicants with a strong entrepreneurial spirit. They aim for "innovation beyond the desk – creating more productive spaces while delivering remarkable technology that streamlines processes and gets things done." It is this "get things done" attitude that they look for in employees as they continue to "[forge] the future – from tech to supply chain, corporate to retail."

Ready to learn more about working at this engaging, innovative company? This guide is here to help! Throughout this guide, you can expect to find more information on the most popular roles at Staples as well as everything you may need to know during the application and interview process.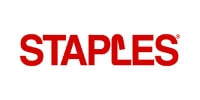 Staples Jobs & Careers

Applying for a job at Staples is as easy as logging on to the careers page on their website and selecting your desired work environment, whether that's corporate, retail, sales and more! The most popular jobs at Staples include Sales Associate, Print & Marketing Associate, Inventory Specialist, Print & Marketing Production Lead and Technology Sales Associate.
Sales Associate
Sales Associates are responsible for providing exceptional customer service to all store guests. Sales Associates have a customer-first mentality, responding to customer requests and concerns as needed. They also manage the cash register, assisting customers throughout the checkout process to ensure they leave satisfied with their purchases and experience overall.
This entry-level position is ideal for friendly, outgoing individuals who enjoy connecting with and helping customers. If you are a strong multi-tasker who loves working closely with others, this may be the ideal for you!
Print & Marketing Associate
Print & Marketing Associates are primarily responsible for cultivating customer relationships in order to provide copy and print solutions. They regularly consult with customers, making product suggestions as needed in order to ensure a high-quality final product. Print & Marketing Associates have a strong product knowledge, which they use while guiding customers toward the products that best fit their needs.
Basic computer skills are a must in this role, as employees regularly have to open, save and send electronic files, use email and use Microsoft products like Word, PowerPoint and Excel. This is an excellent role for driven individuals who enjoy working closely with customers and technology.
Inventory Specialist
Inventory Specialists are multi-taskers that are able to prioritize and carry out their work with limited supervision. They are responsible for processing inventory, including returning items to vendors or the warehouse, reserving online pickup items in store and loading and unloading delivery trucks. They ensure products are fully stocked and answer customer questions as needed.
This role is ideal for individuals with previous experience in retail that are able to fulfill their physical requirements, including the ability to lift, push and pull up to 100 pounds. If you like working both independently and as part of a team while serving customers, this may be the role for you!
Print & Marketing Production Lead
The Print & Marketing Production Lead role is known as the expert of all production processes in the Print & Marketing department. They work closely with the rest of the team to produce customer orders and make appropriate suggestions to customers to ensure a top-quality product.
This is a leadership role. Print & Marketing Production Leads oversee the entire production process, managing the workflow and prioritizing work to be as timely and efficient as possible. Like the Print & Marketing Associate role, computer skills are a must in this position. This role is ideal for individuals with a can-do attitude who are willing to jump in where needed to get the job done.
Technology Sales Associate
The Technology Sales Associate works in the Mobile and Technology department, assisting customers with finding mobile and technology solutions to fit their needs. They are responsible for hitting and exceeding sales targets while working closely with customers to ensure satisfaction.
This entry-level role is ideal for individuals with a passion for technology and sales. If you are a good listener with an eye for identifying solutions to customer issues or needs, this may be the role for you!
Staples Manager Jobs
Staples has a number of leadership and management roles available in stores. Some of those management positions include Retail Sales Manager, Assistant General Manager and General Manager.
Retail Sales Managers are responsible for leading the sales team in focusing on selling customer solutions and delivering excellent customer service. Retail Sales Managers also cultivate long-term relationships with customers, creating repeat customers while working to drive profitability within the store. They are part salesperson and part coach, working closely with their team to ensure a top-notch customer experience.
Assistant General Managers are primarily people-managers, focused on ensuring all employees are delivering excellent customer service while driving store sales. They recruit, train, coach and supervise store associates while acting as a role model themselves.
General Managers have a sharp eye for business. They lead the store's employees in their quest to create an exceptional customer experience and oversee all store operations. They are responsible for ensuring the team is driving sales, while maintaining a strong profit margin and delivering appropriate solutions to customers.
How Much Does Staples Pay (Hourly & Salary)?


Staples offers a number of excellent benefits to employees, which vary based on full- or part-time status. For part-time employees, benefits include dental, vision, dependent life, accidental death and short-term disability insurance in addition to a 401(k) plan.
Full-time employees receive additional benefits, including full health coverage, Flexible Spending Accounts, short and long-term disability insurance, associate and dependent life insurance, paid time off, store discounts and adoption assistance.
Sales Associates at Staples earn an average of $9 per hour while Store Managers average $69,709 per year. By comparison, sales associates at Office Depot earn an average of $8.50 per hour. Other positions at Staples pay the following:
Sales Associate: $7.25 – $13/hour
Print & Marketing Associate: $7.25 – $13/hour
Inventory Specialist: $24,000 – $32,000/year
Technology Sales Associate: $21,000 – $31,000/year
Retail Sales Manager: $30,000 – $85,000/year
General Manager: $46,000 – $112,000/year
How Old Do You Have to Be to Work at Staples?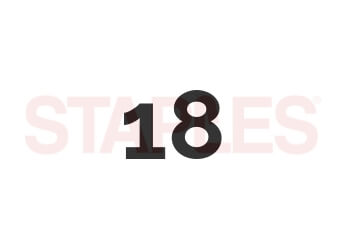 The minimum age to work at Staples is 18 years old. Entry-level positions available include:
Sales Associate
Print & Marketing Associate
Technology Sales Associate
Does Staples Drug Test?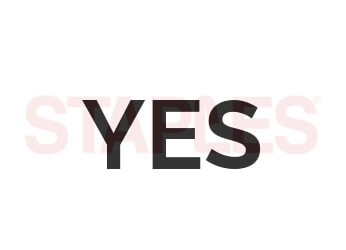 Based on our research, Staples does conduct drug-testing prior to hire, including taking a cheek swab. Be prepared to take a drug test when interviewing for any position.
[adinserter block="2″]
Possible Staples Interview Questions & Tips


Did you land an interview at Staples? Congratulations! We've included some of the most common interview questions below to help you prepare.
Why Do You Want to Work for Staples?
This is a very common question! Of all the places to work, what brought you to Staples? Are you a long-time customer? Do you love technology and are drawn to the idea of being in such an innovative space? Do you love their store culture and community involvement?
All of the above are great questions to ask yourself as you prepare for this question. Share your excitement about Staples with your interviewer!
Where Do You See Yourself in Five Years?
Your interviewer is trying to gather whether or not you plan to be at Staples for a long time. Is this a long-term career for you? If it is, share this with your interviewer. Where do you aspire to be within the company in five years' time?
If Staples is not be a long-term career for you, that's okay. However, if you plan to answer in this way, be sure to tell them why while also discussing what it is you hope to learn and take with you to the next role.
What is Your Greatest Strength/Weakness?
This is a great opportunity to share more about yourself with your interviewer. When discussing strengths, be sure to highlight the ones that will most benefit you in the role that you're applying for.
Weaknesses can be a bit harder to answer. We all have weaknesses, but how do you share those with the interviewer? Try to focus on weaknesses that you are actively looking to improve. For example, if time management is one of your weaknesses, talk about the ways in which you use your calendar and to-do lists to get things done.
How to Dress for Your Staples Interview
It is recommended that you wear at least business casual dress, though business professional will be more appropriate for some roles. Be sure to look clean and well-put-together. You only get one chance to make a positive first impression!
What to Bring to Your Staples Interview
When going in for your Staples interview, print a few extra copies of your resume and take them with you. Bring identification just in case they hire you on the spot. Other recommended items include mints – but not gum! –, a bottle of water, and a notepad for taking notes and/or writing out your own questions in advance.