Sprint Careers & Jobs – Application, How to Apply, Requirements & Interview Tips
Last Updated:
July 14th, 2020

by

If you land yourself one of many Sprint careers, you'll be working at the fourth-largest mobile network operator in America!

Sprint was formed 121 years ago in 1899. It was founded by Clesyon Brown and Jacob Brown in Abilene, Kansas.

Today, the company has its headquarters in Overland Park, Kansas. The company provides mobile telephony, wireless communications, internet services and broadband as well. 

In this guide, we'll help prepare you with everything you need to know to land a career at Sprint. You'll read about popular jobs you can apply for and the salaries you could earn. Then, we'll go through some useful interview tips as well!

At Sprint, you could work as a Retail Sales Associate, Customer Service Representative, Senior Application Developer, and much more!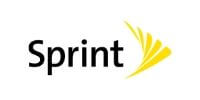 Sprint Jobs & Careers

Searching for the perfect job at Sprint is easy. Just check out their careers page and search for the right job for you. You can also submit your application there and find out about Sprint's work culture.
At Sprint, you could apply for jobs like:
Retail Sales Associate
In the Retail Sales Associate role, you'll interact with customers face-to-face at Sprint retail locations. There, you'll help customers find the right products and services for their needs. You'll be great at this job if you have a pleasant personality and love talking to customers!
Customer Service Representative
As a Customer Service Representative, you'll be helping customers with their questions and complaints. Usually, this means interacting with customers on the phone or through email. Sometimes, you might help them in person. Being patient and having good problem-solving skills will help you in this role.
Implementation Specialist
When you're an Implementation Specialist, you'll work closely with Sprint's corporate clients. Your focus is to help them adjust to using Sprint's products and services for their business. You'll do this by educating clients on how to use Sprint's solutions to improve their business operations!
Senior Application Developer
Being a Senior Application Developer means building and improving software used by Sprint. You'll lead Junior Developers towards achieving your department's goals. Technical skills and knowledge is important in this job. You'll go far if you're able to motivate and mentor your teammates.
Senior Radio Frequency (RF) Engineer
In the Senior Radio Frequency Engineer role, your speciality is on working with Sprint's RF equipment. You'll install and repair that equipment as needed while leading junior engineers at the same time. Being a strong problem-solver is key in this role, and so are your leadership skills.
Manager Jobs
Sprint also has Manager jobs that you can apply for. Good examples of this are the Project Manager and Store Manager positions.
As a Project Manager, you'll be leading a team of people from different departments to complete new projects for clients. For this role, communication skills are very important. This is because the people you lead will be from very different backgrounds and skill sets.
If you work as a Store Manager, you'll be responsible for a Sprint retail location. Your job is to ensure that the store achieves its monthly goals. You'll do this by hiring, training, and leading your team members.
How Much Does Sprint Pay (Hourly & Salary)?

By landing a career at Sprint, you'll have access to a wide range of great benefits. These include medical, dental, vision and health insurance coverage. Also, you'll be part of a matching 401(k) plan and even an Employee Stock Purchase Plan.
At a minimum, you could earn $13 an hour as a Team Leader, which matches the national average pay for similar jobs elsewhere. Other salaries you could earn include:
Retail Sales Associate ($39,000 a year)
Customer Service Representative ($37,000 a year)
Implementation Specialist ($61,000 a year)
Senior Application Developer ($98,000 a year)
Senior Rf Engineer ($90,000 a year)
Project Manager ($65,000 a year)
Store Manager ($52,000 a year)
How Old Do You Have To Be To Work At Sprint?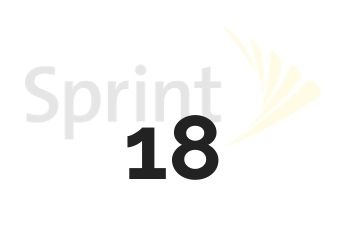 You have to be at least 18 years old to work at Sprint. This is the same for any job that you might apply for. At this age, you can work in entry-level positions such as:
Technician
Network Engineer
Customer Service Representative
Does Sprint Drug Test?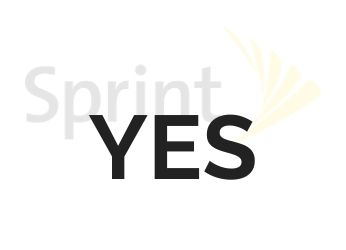 Yes, Sprint does perform drug tests on occasion. Past applicants have reported that the drug test is conducted by collecting a urine sample. Sometimes, this sample is collected at a third-party medical facility.
Does Sprint Do Background Checks?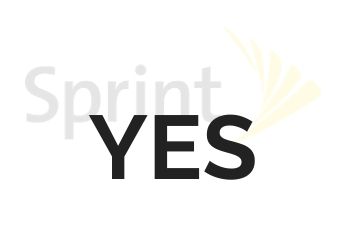 Yes, Sprint often performs background checks on job applicants. However, it is unclear how many years the check will look into your background.
There have been cases where Sprint hires applicants with criminal histories. 
Possible Sprint Interview Questions & Tips

Why Do You Want To Work At Sprint?
It's always good to show the recruiter how the job is related to your interests, strengths, and goals. This shows them that the job means much more to you than just the paycheck.
Why Should We Hire You?
Questions like this are an opportunity for you to sell yourself. Highlight your best qualities, and emphasise how they'll be able to benefit from hiring you.
Where Do You Want To Be In 5 Years?
Recruiters want to know if you have any long-term ambitions. For a question like this, you can tell them that you want to be in a leadership position in 5 years. For example, you can say that you're aiming for a Manager position after that time.
What Are Your Goals and Aspirations?
This question is similar to the previous question, but it's much broader. Aside from being in a leadership position, you can tell them about the contributions you wish to make for the telecommunications industry as a whole.
How Would You Handle A Customer That Isn't Satisfied With Any Response You Give Them?
Whenever it comes to difficult customers, the key is to always be patient. You'll listen to what they have to say and propose the best solutions you can think of. If you're unsure, consult a teammate or Manager. This shows that you know how to rely on your team for help.
Sprint Hiring Process
Overall, past applicants feel that the Sprint hiring process is a positive experience. They find it to be challenging but not too difficult. Usually, the process should take about a week.
The hiring process starts with a screening phone call. Then, you might be asked to attend an interview on-site. Sometimes, this might include a problem-solving exercise to test your abilities.
No matter what role you're applying for, it's always a good idea to look your best. Most applicants come for their interviews dressed either in a formal or business casual outfit.