Sprint Jobs & Careers – Application, How to Apply, Requirements & Interview Tips
Last Updated:
September 20th, 2019

by

If you have a passion for the latest gadgets, you can get on your way to turning your love of technology into a career by completing a Sprint job application.

Sprint is constantly looking to expand their base of more than 59 million customers and strives to keep their current cellular customers satisfied. Individuals with the right knowledge and skills are needed to accomplish those goals.

At their more than 4500 retail locations, Sprint sells mobile devices, signs up new customers and provides service. Joining the team at one of these stores will allow you to earn a competitive wage working with the latest gadgets.

Sprint is focused on becoming the top mobile provider in the country and is highly selective about who they hire as a result. This guide will give you the information that you need to know to dial up your chances of landing your dream job.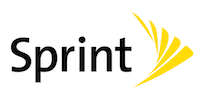 How to Apply for Employment at Sprint
The easiest way to apply for a job at Sprint is to complete an online application. It only takes about 10 to 15 minutes to do so when you follow our helpful tips.
If you prefer a paper application, you can stop into a Sprint store to obtain one.
Application Information
Minimum Age Requirement: You must be at least 18 years of age to work at a Sprint store.
Hours of Operation: Sprint store hours vary greatly from location to location. Use the Store Locator to find the hours of the store nearest you.
Methods to Apply: Online, in person
Start By Selecting a Job
The Sprint job application system requires you to select a specific position before you can start entering your information.
You can search by keyword, job title, address, location or posting date.
Once you have found a position that interests you, click on it and use the "Apply Now" button to add it to your interest cart.
If you are only interested in one job, you can continue with the application process, or you can continue to add other jobs to what the system calls your cart and then apply for them all at once.
Register Twice
One tricky thing about the Sprint system is that you will have to register twice if you have never used it before.
The first registration is required when you click on an "Apply Now" button on a job description page.
When you proceed to your cart, you will be asked to register again. Don't worry; this is normal.
Follow the On-Screen Instructions
After the second registration, the Sprint online application system is very straightforward.
Just follow the instructions on the screen to submit your information to be considered for a job.
Application Tips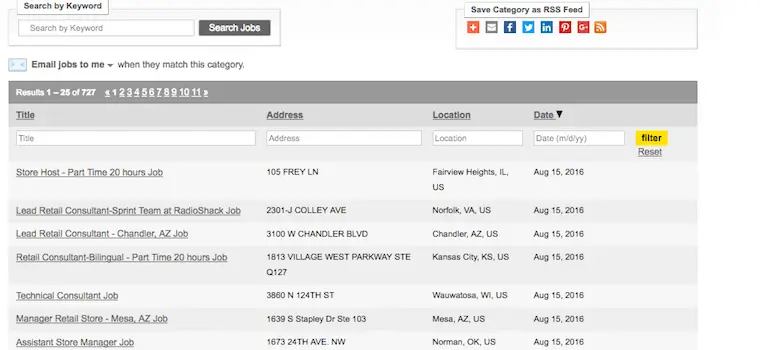 Link a Social Media Account
You can skip the first registration with the Sprint application by using either LinkedIn or Facebook to begin your application.
With either option, the system will automatically use your social media account name and password to verify who you are. The application will not post updates to your feed on your behalf, so you can use this time-saving tool without worry.
Upload Your Resume
The simplest way to complete the application process is to upload a PDF file of your resume after you have registered for the second account.
If you don't choose this option, you will have to cut and paste the text of your resume or type everything out in a single box.
Not only is this time consuming, but the information will not look as neat and organized as a PDF file.
Use the Job Description to Your Advantage
Sprint provides a complete description of each position that tells you precisely what they are looking for.
Before you apply, spend time tailoring your resume to that specific role.
Think about how your work experience relates to the position you are applying for and add information about your job duties to reflect that. You can also include information about classes you have taken and interests and hobbies that directly relate to the position.
Because you are free to upload your own resume, you can include a wealth of information to show that you are the best candidate for the job.
Should You Follow Up?
The Sprint application system provides real-time updates about the status of submitted applications.
You can sign back in at any time to see where your application is in the process.
If your application is turned down, the system will reflect this usually within a week or less. Otherwise, you will see a notification that the app has been turned over to the hiring manager.
Once your local store has your application for consideration, it is usually wise to let 1 to 2 weeks pass before you follow up with a phone call. Phone the store on a weekday before lunch or in the early afternoon for the best chances of speaking to the hiring manager.
Positions and Salary Information
Sprint retail stores are centers for both sales and service, so each location is staffed with a variety of entry-level and management positions.
The stores hire part-timers for sales associate positions and offer many different types of full-time positions for those looking to start a career. Some of the most popular positions include:
Assistant Store Manager – Merchandises store and leads team to achieve sales and service goals – The average Assistant Store Manager at Sprint earns between $30,000 and $40,000 per year.
Lead Retail Consultant – Trains and coaches sales consultants and sells products and services to customers – The average Lead Retail Consultant at Sprint earns $13 to $14 per hour plus commission.
Retail Sales Consultant – Sells phones, tablets, accessories and service plans to customers – The average Retail Sales Consultant at Sprint earns $12 to $13 per hour plus commission.
Store Host – Greets customers and points them in the direction of where to receive help from consultants – The average Store Host at Sprint earns $11 to $12 per hour.
Store Manager – Leads retail store to achieve sales and service goals and to adhere to company policies – The average Store Manager at Sprint earns between $45,000 and $50,000 per year.
Technical Consultant – Assists customers with technical problems – The average Technical Consultant at Sprint earns between $14 and $15 per hour.
Best Entry-Level Positions
Entry-level positions at Sprint are ideal for individuals with some customer service or retail experience who are ready to earn a higher rate of pay and work with a company that offers great benefits and room for advancement.
The following are the best entry-level positions at Sprint stores:
Store Host
When customers arrive at a Sprint location, the Store Host greets them and finds out the reason for their visit. He or she then directs the customer to the person who can assist them or asks them to wait until someone is available to help.
To work as a Store Host, applicants must have a high school diploma or the equivalent and at least 3 months of experience in customer service or retail sales.
Technical Consultant
Customers who stop into Sprint locations with questions or problems with their devices or service are assisted by Technical Consultants. A Technical Consultant answers queries, troubleshoots and teaches customers how to operate their devices.
Prospective Technical Consultants must have 6 months of experience with troubleshooting electronics or providing product support plus at least 6 months of experience providing face-to-face customer service. A high school diploma or the equivalent is also required.
Retail Sales Consultant
Retail Sales Consultants explain the benefits and features of mobile devices to customers to help them find the right ones to buy. They also sell Sprint mobile and data service plans and accessories for mobile devices.
Qualified applicants for Retail Sales Consultant jobs will have a high school diploma or the equivalent and at least 6 months of retail sales experience.
Lead Retail Consultant
The Lead Retail Consultant acts as the sales supervisor, providing training, coaching and feedback to help Retail Sales Consultants achieve their sales goals. In addition, he or she waits on customers and has their own sales goals to meet.
Individuals who wish to work as Lead Retail Consultants must have a high school diploma or the equivalent and at least 1 year of retail sales experience to be considered.

Sprint Careers in Management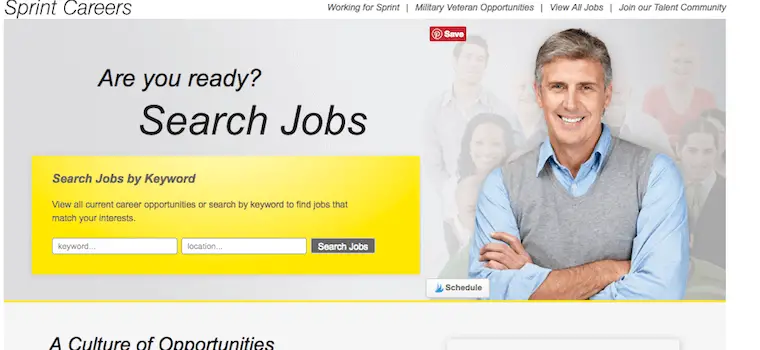 The management teams at Sprint retail stores lead employees to achieve their individual sales and service goals to make their locations successful.
Sprint hires current employees and outside candidates to fill two main management roles in stores:
Assistant Store Manager
The Assistant Store Manager is responsible for merchandising the store in accordance with company guidelines. He or she also ensures that the store complies fully with Sprint's policies and procedures.
Qualified candidates for Assistant Store Manager jobs will have at least one year of retail experience and one year of supervisory or management experience. A bachelor's degree or a minimum of two years of post-secondary work experience is also required.
Store Manager
The Store Manager is responsible for making a retail location successful by keeping costs to a minimum, managing and controlling inventory and driving sales. He or she produces reports, teaches and coaches team members and remains up to date on all Sprint products and services.
Prospective Store Managers must have 3 years of experience in retail sales or customer service and at least 2 years of supervisory or management experience to be considered for employment. Additional requirements include a bachelor's degree and at least two years of work experience or a high school diploma and at least six years of post-secondary work experience.
Interview Questions and Tips
Interviews at Sprint locations usually last for around 1 hour and are conducted by one hiring manager at the local store.
While the interviews are reportedly relative information, you still want to be well-prepared to ensure that you make the best impression possible. These sample questions will help you get ready for your interview.
How Well Have You Been Able to Achieve Sales Goals in the Past?
Achieving sales quotas is an important part of many of the jobs at Sprint, so the hiring manager will be looking for applicants with a proven ability to sell.
If you have done well with sales in the past, provide specific statistics about your sales performance if possible. For example, you can tell the manager how many months you achieved your goal or by how much you exceeded your goals on average.
Don't worry if sales are not your strong suit. You can still answer this question in a way that will impress the hiring manager.
Just be honest about your struggles and then point out what you have been doing to try and improve your sales little by little.
Why Should We Choose You Over the Other People Who Have Applied for This Job?
It can feel funny singing your own praises, but you don't want to sell yourself short when you're asked this question.
To make your answer as impressive as possible, go through and explain what skills, knowledge and experience you possess that makes you qualified to perform each of the duties associated with your prospective job.
Be as specific as possible, and keep your answer concise. You may want to practice your self-promotion spiel aloud a few times prior to your interview.
When Was the Last Time That You Had to Handle Multiple Tasks at One Time? How Did You Manage It?
Sprint stores can be very busy places, so team members are often required to juggle numerous tasks at once.
This question is designed to gauge how well you multitask.
Choose to describe a time when you multitasked successfully.
Briefly explain what was going on and what tasks you had to complete at the same time. Then, say what approach you used to do everything well and what the positive outcome was.
With a question like this, it is important to provide enough detail to give the hiring manager a clear picture of the story without overloading them with too much information.
Helpful Research for Your Sprint Interview
Sprint is one of the largest wireless carriers and Internet service providers in the United States.
The company employs more than 30,000 people, and these facts will help you prepare well for your interview to increase your chances of joining the team.
More than a Century of History
Sprint was founded in 1899 as the Brown Telephone Company by Jacob and Cleyson Brown. The company originally provided telephone service only to rural communities located near Abilene, Kansas.
By 1900, the company was offering long distance service, and each year, their coverage area grew. In 1925, the company became known as United Telephone & Electric.
After a few other name changes, Sprint adopted its current name in 1983 following a merger with a large competitor.
Sprint Today
Sprint's headquarters are located in Overland Park, Kansas.
The company is publicly traded on the New York Stock Exchange under the abbreviation "S."
Product Line Up
Sprint carries smartphones and tablets from many different top manufacturers, including Apple, Samsung, HTC, LG and Kyocera.
It would be a good idea to take a look at their online store before your interview to familiarize yourself with what the sell.
Doing Good
Sprint contributes to many worthy nonprofits, and their employees donate millions of hours of their time to their communities.
The company has previously been named to The Civic 50, a list of the top 50 most community-minded companies. Sprint has also earned a 100 percent goal on the Corporate Equality Index due to their commitment to promoting human rights and equal rights both in their company, across the U.S. and abroad.
What Employees Say About Working Here
In
online reviews
, Sprint employees applaud the company's training and coaching program, which reportedly helps team members develop skills to succeed in their positions and advance to new posts.
Previous and former employees also indicate that Sprint offers great compensation that includes perks like tuition assistance and a generous employee discount.
Sprint is also said to recognize achievement with bonuses, awards and sales contest prizes.