SeaWorld Jobs & Careers – Application, How to Apply, Requirements & Interview Tips
Last Updated:
September 20th, 2019

by

With a career at SeaWorld, you could spend your days making friends who have fins. There are opportunities at every level, from Sales Clerk to Contract Administrator. Work alongside Orcas, Sharks, Penguins and Manatees while helping to advocate for their protection.

There are three SeaWorld locations to choose from: Orlando, San Antonio and San Diego. You can apply at the one that's closest to you, or rent a place in SeaWorld Employee Housing. People from all over the world enjoy seasonal jobs in this unique environment every year, so don't let distance stop you.

Guests at SeaWorld ride roller coasters and other rides, take in shows and interact with animals. SeaWorld parks also host concerts and celebrations for holidays like Halloween and Christmas. There's always something to do.

Animal rescue is part of SeaWorld's mission, and every ticket helps support animal rescue and rehabilitation efforts around the world. Through giving to animal rescue initiatives and educating guests about conservation, SeaWorld is committed to saving wild places and the animals who live there.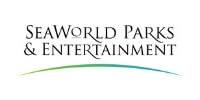 SeaWorld Jobs and Careers

The best way to apply at SeaWorld is online. First, have a look at their job openings here. You can filter them by the park you'd like to work in and the job you'd like to do and find something that's a good fit.
When you're ready to apply, you'll need to create a SeaWorld Parks account by filling in your email address and creating a password. As soon as your new account is activated you can fill out the application and submit it through their site.
There are many different jobs at SeaWorld; here are a few of them:
Dolphin Trainer
Dolphins are amazing creatures, and their Trainers find interacting with them to be incredibly rewarding. Dolphin Trainers need to be patient with animals and excellent swimmers, and they also need to be very comfortable with public speaking.
While this job certainly requires swimming with Dolphins, it requires much more talking to humans than you might guess. While people are watching dolphins, the Trainer has their attention and can use it to educate people about how to protect marine animals.
Dolphin Training is a highly competitive field. You'll need a bachelor's degree in an animal-related field, experience with animal-handling and public speaking, and a scuba certification. If you are passionate about dolphins and conservation, this could be your dream position.
Park Operations Host/Hostess
Part of your workday as a Park Operations Host or Hostess could be test-riding roller coasters. These employees are responsible for keeping the rides running smoothly and safely. They keep the lines moving at a safe, efficient speed and troubleshoot any problems that come up.
To succeed in this role, you'll need to be comfortable speaking into a microphone to groups of people. If you are fluent in more than one language, that is definitely an advantage because guests come from all over the world.
If you are friendly and upbeat and can think on your feet, you'll make a great Park Operations Host or Hostess.
Lifeguard
Wanna get paid to hang out by the pool? If you get a job as a lifeguard, you could spend your summer doing just that. It's a great excuse to stay fit and get a little extra vitamin D in your life.
Lifeguards play a major role in keeping SeaWorld safe and it's important that they stay alert while they're on duty. Fighting boredom, staying hydrated, and getting children to stop running are some of the challenges of this job.
As part of the hiring process, you'll need to pass a swim test. Once you've got the job, you'll receive further training in First Aid and CPR, as well as park policies. People who like swimming and care about keeping people safe enjoy working as Lifeguards.
Sales Clerk
If you enjoy talking to children about how much they love marine animals and seeing the wonder in the eyes of people who've just seen orcas for the first time, being a sales clerk at SeaWorld could be filled with amazing moments.
Sure, you'll do all the normal Sales Clerk tasks like working the cash register, tidying up the store, and solving problems for guests. In between, though, you'll get to see people falling in love with our oceans and hopefully taking home a souvenir as a reminder to protect them.
As the "face" of the park, you'll need good customer service skills. Ideal candidates also have a creative eye for arranging displays of merchandise and a strong sense of personal style.
Line Cook
Walking around the park makes guests hungry, and when it does, the Line Cooks come to the rescue with a meal or snack to keep them going to the next attraction. Line Cooks work in the kitchens of SeaWorld restaurants and follow recipes to prepare food for guests.
Reading and following directions is an essential skill for Line Cooks, as is working as a dependable part of a team. To succeed as a Line Cook, you'll need good knife skills and a solid foundation in other cooking equipment. You'll also need to be able to work under the stress of the lunch rush.
SeaWorld Manager Jobs
A park the size of Seaworld has contracts not only with their own employees, but also with other companies. The Contract Administrator reads the terms of each contract and makes sure staff carry out each one out to the letter. They have a handle on the legal side of things to make sure people do things according to plan.
Contract Administrators work with spreadsheets and document management systems to keep track of all the details. They also visit job sites and do inspections. If you are interested in the fine print and have a knack for getting things done, a degree in Business Administration will help you land a job as a Contract Administrator.
Another job you could get with a bachelor's degree in Business Administration is Park Supervisor. This is an upper-level management position that usually requires three to five years of related experience.
Park Supervisors oversee everything from making employee schedules to approving orders to hiring and firing employees. They are also responsible for making sure the park is not just fun but profitable, too.
People who love helping others become their best make fantastic Park Managers. If you are skilled at coordinating many people at once and have what it takes to motivate people around you, this could be the position for you.
Seasonal Job Openings
No school and better weather mean more guests come to SeaWorld in the summer, which means SeaWorld needs more Lifeguards, Park Operations Hosts and Hostesses and Line Cooks. These summer jobs are competitive, so you'll need to start early. Keep an eye on SeaWorld's job postings in early spring so you'll be ready to apply as soon as they're available.
How Much Does SeaWorld Pay?

Hourly pay at SeaWorld starts at around $9.00 an hour for shallow water Lifeguards and $10.00 an hour for Lifeguards who get promoted to deep water areas. Contract Administrators make about $51,867 a year.
The benefits for part-time and seasonal jobs at SeaWorld are better than many part-time jobs, with free admission, discounts and a 401k plan available at all levels of employment. Full-time employees can also take advantage of insurance benefits, paid time off and tuition reimbursement.
You can compare that to Cast Members at Disney World who make $8-$12 an hour. Contract Administrators earn $54,000-$82,000 a year with Disney.
Dolphin Trainer: $40,000-$60,000 a year
Park Operations Host/Hostess: $10.00 an hour
Lifeguard: $9.00-$10.00 an hour
Sales Clerk: $11.50 an hour
Line Cook: $12.25 an hour
Contract Administrator: $51,867 a year
Park Supervisor: $51,100 a year
How Old Do You Have to Be to Work at SeaWorld?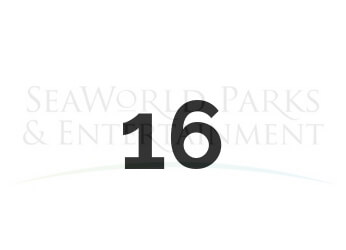 For entry-level jobs at SeaWorld, the minimum age is 16. Most positions require applicants to be at least 18 years old, so read the job descriptions carefully.
16-year-olds can apply for the following positions at SeaWorld:
Does SeaWorld Drug Test?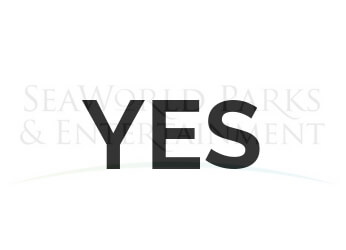 SeaWorld prides itself on being a drug-free environment, so you can expect a drug test as part of the application process. It will be a standard drug test. Be sure to bring at least one form of photo identification with you.
Possible SeaWorld Interview Questions and Tips

Why Do You Want to Work at SeaWorld?
This question is a great chance to show that you understand the mission of SeaWorld. Read up on their commitment to rescuing and rehabilitating animals and promote conservation, then include some of the words from their statement in your answer.
How Would You Deal with an Upset Guest?
Making sure guests have a great experience is a key part of any job at SeaWorld. Your employer will want to know that you can keep calm and not take it personally if a guest is rude to you.
If you have dealt with unhappy customers before, tell a short story about a time you provided amazing customer service. If not, no worries. Mention a few strategies for defusing a tense situation, like listening carefully and remaining professional no matter what the guest does.
Which Stuffed Animal Represents Your Personality?
If you have a group interview, you might be asked to choose a stuffed animal and explain how it represents your personality. If you are prepared for this question, you can use it to show your creativity.
You can prepare by having a good idea of which parts of your personality you would like to highlight. Then, when it's your turn to choose a stuffed animal you have already done half of the work. All that's left is to find a connection between one of the stuffed animals and the quality you want to show your interviewers.
Show Your Passion for Animals.
Animals are a big part of the SeaWorld parks, even if you will not be working with them directly. If you have experience working or volunteering with animals, definitely mention that. If not, just talk about what you think you will like about working around animals.
For the right candidate, the chance to work close to animals will be a big perk. Your interviewers will want to know that you will enjoy this part of the job.