Schwan's Careers & Jobs – Application, How to Apply, Requirements & Interview Tips
Last Updated:
February 4th, 2020

by

Imagine working at a company that makes the best branded, fine frozen foods sold all across America; that's what you'll do with a Schwan's career!

Schwan's Company used to be known as The Schwan Food Company. The company is based in Marshall, Minnesota.

The company sells frozen food through home delivery, in restaurants and in grocery stores all across America.

In this guide, we'll cover everything you need to know to get a job at Schwan's. We'll cover the jobs you can apply for and salaries that you could earn. We'll even cover some questions to help you ace your interview!

At Schwan's, you can work as a Route Sales Representative, Truck Driver, Merchandiser and more!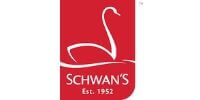 Schwan's Careers & Jobs

You can find Schwan's jobs near you and submit an application on their career website.
Here, you'll also find out about the company's background and work culture. Schwan's offers a lot of different jobs like:
Route Sales Representative
When you work as a Route Sales Representative, you'll be representing the company out in the field.
You'll promote Schwan products, collect orders, and then deliver them to the customers. This job is for you if you love sales and can work independently.
Truck Driver
As a Truck Driver, you'll be the one getting Schwan products to customers on time! You'll make sure your truck is loaded safely with the right products.
Then, you'll head out and deliver it to restaurants and grocery stores. For this job, you need to be a self-starter that's comfortable with heavy lifting.
Merchandiser
As a Merchandiser, you'll work closely with stores that sell Schwan's products. You'll make sure that shelves with Schwan products are always neat and organized.
Making displays attractive to customers is your priority! This job is great for you if you're organized and enjoy working with customers.
Warehouse Worker
Warehouse Workers like you will help to keep Schwan's warehouses running smoothly.
You'll do this by preparing products to be shipped out to customers. These products will be loaded on trucks safely before they're sent out. You'll love this job if you enjoy working on your feet in a warehouse.
Material Handler
As a Material Handler, you'll be moving food products in and out of warehouse freezers. You'll also unload raw materials from delivery trucks to be stored correctly.
It's important to keep track of inventory and file the right paperwork. You'll love this job if you enjoy working in a warehouse environment. Being comfortable with heavy lifting is also a plus.
Manager Jobs
At Schwan's, there are also Manager jobs that you can apply for. These include Area Manager and Shift Supervisor.
As an Area Manager, you'll be responsible for customers in a specific territory. You'll make sure your team promotes Schwan products to them. If there are any problems with customers in that area, you'll be the one to solve them.
Working as a Shift Supervisor, you'll oversee a team during your shift. Here, you'll make sure they're following the company's rules and regulations. You'll also motivate and train your team members as needed.
How Much Does Schwan's Pay (Hourly & Salary)?

At a minimum, you could make $13 an hour as a Stocking Associate, 7% above the national average for similar jobs. Here are examples of what else you could earn:
Merchandiser ($13 an hour)
Route Sales Representative ($46,000 a year)
Truck Driver ($1,000 a week)
Warehouse Worker ($16 an hour)
Material Handler ($15 an hour)
Senior Shift Supervisor ($21 an hour)
Area Manager ($89,000 a year)
Route Manager ($71,000 a year)
With a job at Schwan's, you'll get access to lots of good benefits. You'll get health, dental and vision insurance. They also offer a retirement savings plan and you'll receive employee discounts on Schwan products.
How Old Do You Have To Be To Work At Schwan's?
You have to be at least 18 years of age to work at Schwan's.
This goes for any job at the company that you might apply for. At this age, you can apply for entry-level jobs like:
Material Handler
Warehouse Worker
Merchandiser
Does Schwan's Drug Test?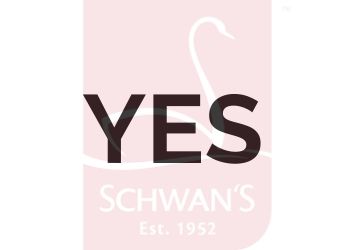 Yes, Schwan's does perform drug tests on applicants. These are usually done using a urine test. It's not clear where Schwan's will do the drug test.
Most companies will do a drug test on-site. Or, they might send you to a third-party medical facility to be tested.
Does Schwan's Do Background Checks?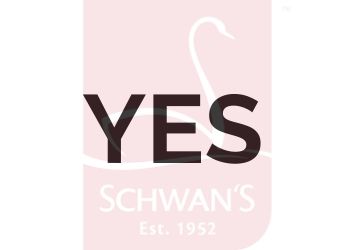 Yes, Schwan's does background checks. These checks will look at least four or more years into your background. It's not clear if they will hire applicants with criminal records.
Jobs that involve driving come under Department of Transportation rules. Applicants for these jobs will go through stricter background checks.
Possible Schwan's Interview Questions & Tips

Why Do You Want To Work At Schwan's?
Show them that this job means more to you than just a paycheck. It's best to connect your interests and strengths to the job you're applying for.
What Challenges Do You Expect To Face If You Get This Job?
It's important that you know about the job you're applying for. Do your homework! Understand what challenges come with the job you want.
Describe Your Typical Work Week
This question lets you show them that you're organized and disciplined. Walk them through your usual habits at work. Leave out anything you do that wastes time!
What Goals Do You Want To Achieve At Schwan's?
The best goals to have at work relate to learning and growing. Tell them that you want to gain experience, learn about the job and develop new strengths!
What's Your Greatest Strength?
Be honest about what your strengths are! Your interview is the perfect time to talk about what you're good at. Show how your strengths relate to the job you want. Always stay humble!
Schwan's Hiring Process
Past applicants say that the hiring process at Schwan's is just average. The process can be challenging at times. Overall, it should only take about a week.
Your hiring process might start with a screening phone call. Then, you'll be interviewed on-site at a Schwan's location. Depending on the job, there's a small chance you'll be interviewed with others as a group.
No matter what job you're applying for, always look your best! Try dressing up in a business casual outfit, or a casual outfit at minimum.