Schnucks Careers & Jobs – Application, How to Apply, Requirements & Interview Tips
Last Updated:
December 31st, 2019

by

Offering great opportunities, a Schnucks career strives to make all these a reality for each of their employees.

Schnucks, also known as 'company of families', first opened its doors in 1939 in the city of St. Louis, Missouri. It has now grown into a chain with over 100 stores located throughout the midwest.

Schucks also has a platform dedicated to making their stores better. They've developed an online portal for anyone to submit surveys and an online community to voice your opinion.

Schnucks places an important value on being an active part of the community and has been known to donate to causes such as the Salvation Army and the Susan G. Komen for the cure.

For those interested in starting their career and preparing a Schnucks application please read on.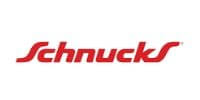 SCHNUCKS JOBS AND CAREERS

Schnucks offers a wide range of employment opportunities in both managerial and non managerial positions.
Positions range from stockers and bakery to corporate positions.
To inquire for position availability go to their website or go to your local Schnucks and apply within the store.
When you visit the careers page, read through the job benefits listed on the page as well as the company structure before you apply for the job position.
If you want to go directly to the Schucks job search page, click here
The job search page provides you with clear navigation, simply use the left hand side search options to find the store nearest to you. Once you select a job post, you will be redirected to the job details page. This page should be read carefully.
The application process requires you to Sign up to an account.
Cashier
Schnucks is always on the lookout for new cashiers.
They look for people who are energetic, friendly, goal-oriented, and responsible. Some of the duties of a cashier are scanning the customers' items, bagging purchase and completing the sale. They also may be required to promote different sales or rewards programs for the store.
The average wage for a cashier is $9 an hour.
Stock Associate
Stock associates are there to help pack, move, and fill products on the shelves within the store. This is a fairly easy entry-level job as most can easily be trained for this job.
The average wage is $8 an hour.
Store Manager
The manager is there to help guide the other associates to do their job well. They are there to answer any questions and to train the employees.
They are also responsible for dealing with customers and making sure the store runs effectively every day.
Supervisors and store managers earn a decent living wage. The average pay of a store manager ranges from $35,000 to $60,000 per year.
HOW MUCH DOES SCHNUCKS PAY ITS EMPLOYEES?

Here's a list of the most popular jobs at Schnucks along with their wages:
Customer Service Representative: $12.25
Checker: $9.23
Meat Carver: $8.78
Cashier: $8.98
Bagger: $11.85
Checker: $9.23
Customer Service Associate: $8.46
Grocery Associate: $8.41
How Old Do You Have To Be To Work At Schnucks?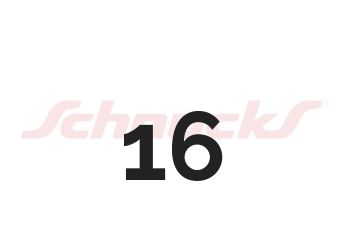 To apply for a job at Schnucks, the minimum hiring age to work entry level jobs is 16 years or older.
DOES SCHNUCKS DRUG TEST ITS EMPLOYEES?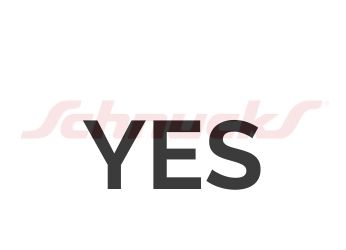 Yes Schucks has a policy that it can drug test employees before offering formal employment.
There is no guarantee of Schnucks conducting a drug test or not, however.
In many cases, they do take drug tests of the people who have given successful interviews for the position they have applied for.
Otherwise, they normally don't conduct drug tests during the course of the employment though they retain the right to.
POTENTIAL SCHNUCKS INTERVIEW QUESTIONS AND TIPS FOR ANSWERING THEM

The interview at Schnucks is fairly straightforward and relaxed. Here are some main questions that you should prepare for before the interview. 
What do you know about Schnucks?
Read up about the company before the interview. Begin answering by talking about the stores, where Schnucks is based, its charitable contribution, it's core values and its major competitors.
What was the best and the worst job you ever had?
Do not bash any former employer.
This is a question to analyze your character. Talk about how none of the places you have worked at before you would consider being bad as all had excellent learning opportunities. Tell them that while there were small issues here and there everywhere you have worked for, but none you would complain about.
What's your availability?
Tell them honestly about the hours you can work, but try to be as flexible with your time as possible. The more you accommodate them in terms of working hours, the higher the chance of you getting hired.
Why should we hire you?
Read the job description thoroughly before you give the interview because you will need to remember the requirements of the job when you answer this question.
Tell them how you tick all the requirements of the job description through your skills and willingness to work. Work in your skills during the interview such as good communication skills, excellent management skills, etc.
Other questions they may ask:
How would you deal with a difficult customer? 
What're the positives of working in a group?
Why do you want to work at Schnucks?
DOES SCHNUCKS OFFER PART-TIME JOBS?
Yes, Schnucks offers part-time jobs.
It is almost always actively seeking part-time employees for most of its stores in entry-level positions like cashiers, sales clerk, bagger, etc.
Does Schnucks do Background checks?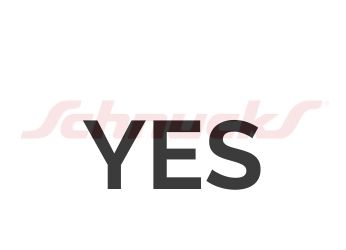 Yes, it seems so. From the research we found, there is the option to do a background check, but others have reported that they haven't received one either.
We also found that there have been people who've been hired with felony's as well, but this is not guaranteed either.