Sam's Club Jobs & Careers – Application, How to Apply, Requirements & Interview Tips
Last Updated:
September 20th, 2019

by

Sam's Club careers are built around the company's mission to help their members live better lives. Successful employees are service oriented people who possess commitment and integrity, while working towards a common goal.

Sam's believes in each of their associate's futures. Job opportunities are in ample supply at the company, and every year around 20,000 hourly associates are promoted to jobs with higher pay and more responsibility. There are over 600 Sam's Club stores, and over 75% of the Club's management have been promoted from hourly jobs within the company.

Associates earn competitive wages and enjoy health and education benefits, providing employees with the coverage they need to stay healthy, and the assistance they need to grow. Sam's Clubs also plays a large role in local communities, giving associates an opportunity to be a part of something bigger.

So, whether the best fit for you is as a fresh food associate, stocker, receiver, department manager, or member service associate, there is likely a key opportunity at a Sam's Club near you. This guide will give you what you need to land a job at an organization where you have the mobility, support, and opportunity to develop crucial real-life experience in the workplace.
Sam's Club Jobs & Careers

Applicants interested in applying for Sam's Club can apply online. They provide separate job application links for each of the company's various job openings. The links below will guide you to the application process for the job title you are interested in applying for.
If you can't find what you are looking for with these links, you can click here to go to the store's Careers page with all of the current job openings, or simply search by keyword.
Stocker, Receiving, and Backroom Associate
The main responsibility for these job titles is making sure customers find the items on their shopping list. During your shift as a stocker, receiver, or backroom associate, you will unload trucks, stock shelves, and move inventory around, so product can get to where the consumer can find it.
Sales Associate
Sales Associates work on the floor helping customers find what they need in each department. They work to make sure their section is presentable and clean. They are experts in their niche, and assist customers with finding things. They also answer any questions they may have.
Front End and Cashier
Front End Associates and Cashiers work to get the customer rung up and on their way. They work in a fast-paced environment where they must excel in multi-tasking: ringing up orders, bagging items properly, and keeping their workspace clean.
Janitorial or Cart Attendant
Cart Attendants and janitorial staff work to keep shopping carts stocked, the parking lot clean, and the aisles free of debris. It is an excellent entry-level position for individuals 16 years of age and up, who are looking for job experience. The people in these positions help keep the shopping facility safe and clean.
Department Manager
For those with experience, the management track is a perfect fit, and typically offers more responsibility and more pay. Managers will lead sales associates in their departments, and train these individuals so they understand "the Sam Walton way."
Department managers also offer their employees the support they need to succeed. This is one of the middle management positions awarded to hardworking hourly associates looking to move vertically within the company.
Seasonal Job Openings
During the holiday season, such as Christmas, many Sam's Club locations hire seasonal workers. The company hires additional help during their peak times, so they can accommodate an expected increase in business. With holiday parties and presents, Sam's Club offers what people need at a price they can afford during the holiday season.
How Much Does Sam's Club Pay (Hourly & Salary)?
Sam's Club offers both hourly and salaried positions, which range from janitorial positions, to senior management posts. These positions also include various benefits, boosting an employee's total compensation.
There are thousands of Sam's Club job openings for which individuals can apply. This list gives an idea of some of the top positions within the company, and their respective compensation ranges.
Cashier: $7.50 to $11.73 per hour
Optician: $10.52 to $22.15 per hour
Pharmacy Tech: $9.58 to $18.20 per hour
Sales Associate: $7.90 to $14.01 per hour
Customer Service Supervisor: $32,152 to $64,568 annually
Overnight Stocker: $8.38 to $13.32 per hour
Certified Pharmacy Technician: $10.23 to $18.40 per hour
Retail Store Assistant Manager: $20,660 to $51,048 annually
Asset Protection Manager: $36,442 to $72,914 annually
Pharmacy Manager: $82,186 to $145,996 annually
In addition to the above compensation, associates of all levels enjoy health benefits, financial benefits, and educational benefits.
How old do you have to be to work at Sam's Club?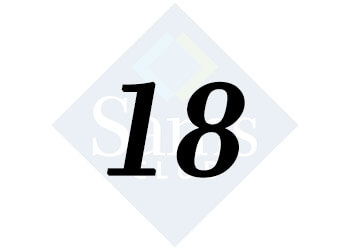 Applicants must be at least 18 years old to work at Sam's Club. The company employs teens starting at age 18 in entry-level jobs such as cart attendant and cashier. Sam's believes in giving young individuals the chance to work and provide for themselves, while gaining the experience needed to help them succeed in the future.
Does Sam's Club drug test?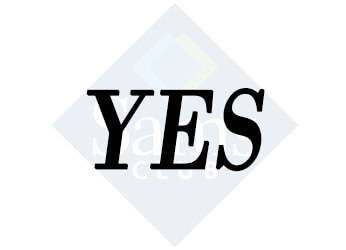 Sam's Club does include drug testing as part of the hiring process. They typically request this after the first interview and prior to the first day of work. Another business does the drug testing at an off-site facility. Random drug tests also may occur, but are typically more prevalent in the event of an accident at work.
If there is a reason to suspect drug use as the culprit for an on-the-job accident, Sam's Club may conduct impromptu drug testing.
[adinserter block="2″]
Possible Sam's Club Interview Questions & Tips

Now that you have landed an interview, there are a few things you should know to help you land the job. Here are a few tips and questions they may ask you during your Sam's Club interview process.
Why do you want to work for Sam's Club?
Think about the aspects of Sam's Club that align with your core values. Do you believe it is important to have inexpensive products? Do you find value in how Sam's Club gives back?
This is one of the top questions interviewers ask nearly every time, because it gives the interviewer an idea of how well the applicant prepared for the interview.
Are there aspects of the job at which you excel?
You must go into the interview with as much information about the job position you are applying for as possible. You want to highlight the specific aspects of the job that best fit your key personal strengths.
Do you have any questions about the position you are applying for at Sam's?
Make sure you always have a question or two, and make sure these questions are applicable to the position. You want to study the position you are applying for and find something to ask about. Encourage the impression you are actively interested in the job.
Top Tips for Interviewing with Sam's Club
Dress the part. You want to make sure that you look presentable, professional, and well-groomed for your interview. If you show you care about your appearance, it will go a long way in the interview process.
Prepare for your interview by studying the job position you are applying for. Read up on it, watch how an associate interacts with guests, and get an idea of what you will be doing on the day-to-day so you can feel confident during the process
Be on time (better yet, be early). One of the top things that are sure to make you look bad for an interview is if you are late. If you can't make it to the interview, how will you make it to work on time every day?
The managers are planning for you to be there on time for your shift. If you're late for the interview, you shouldn't expect to earn a call back.