Rue21 Jobs & Careers – Application, How to Apply, Requirements & Interview Tips
Last Updated:
September 20th, 2019

by

Rue21 careers are perfect for people who want to help customers find fun, affordable fashion trends. A job at Rue21 gives you the opportunity to introduce the market to must-have styles in the fast-moving world of consumer fashion.

If you love customer service, are interested in the fashion industry and have a flair for style, then a Rue21 career may be right for you.

Rue21 is headquartered near Pittsburgh and operates over 800 stores across the U.S. Rue21 aims to bring unique, fresh clothing and accessories to young people at affordable prices.

From college internships at the headquarters and retail sales associates, to store managers and corporate roles, Rue21 offers a wide variety of jobs in the fashion industry.

This employment guide will show you how to get started with Rue21. You'll learn about available opportunities and how to apply for a Rue21 career.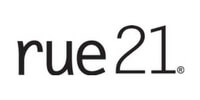 Rue21 Jobs & Careers
To find a job at Rue21, visit one of their stores to fill out an application or go to their careers website. A full listing of opportunities and applications is available at this page.
Rue21 opportunities include a wide range of both retail and corporate positions, such as:
Sales Associate
Sales Associates assist with store operations, providing excellent customer service while completing sales on the floor and as a cashier. Working as part of the team, you'll need to help maintain the store's visual appearance and cleanliness and help prevent inventory loss.
You don't need prior experience to work as a Sales Associate, although it's a plus. You'll need to be available to work weekends and holidays, and be physically able to perform the requirements of the job (standing for long periods, moving stock, etc.).
Stockperson
Stockpersons work behind the scenes at Rue21 stores. You'll provide timely processing of shipments, prepare merchandise for display by hanging and folding items as needed, and maintain organization of the backroom.
It is important to be available to work a schedule that depends on the store's business needs and shipping schedule. You'll typically work five days a week, including every Friday, to prepare inventory for weekend shoppers. Stockpersons should be organized, willing to work hard and physically able to perform the requirements of the job.
Associate Manager
Associate Managers assist with managing store operations and provide operational and financial support to the Store Manager.
While providing excellent customer service, you'll also create visual displays and place merchandise and signage according to company directives. You'll help motivate and guide Sales Associates to perform well, and assist with recruiting and training new employees.
Assistant Managers should have one year of retail management experience, and have worked for at least a year in apparel retail. You'll work at least 15 hours a week including weekends and holidays, and should be physically able to perform the requirements of the job.
Store Manager
Store Managers oversee the daily operations of a Rue21 store, managing approximately 10 full and part-time associates. You'll be responsible for driving store sales to meet sales goals and avoiding loss.
Managers set work schedules, recruit and train new employees and provide performance counseling as needed. You'll guide your team to provide excellent customer service and execute company directives for store appearance, merchandise display and cleanliness.
You should have 1-2 years store management experience with demonstrated success. You'll need to be available to work weekends, holidays and some nights, and should be physically able to perform the job.
Intern
Rue21 offers a unique, 12-week internship for college students at the company's corporate headquarters. You can apply for a wide range of internship opportunities including merchandising, digital marketing, human resources, logistics, inventory and more.
Interns learn the ins and outs of their departments and gain valuable real-world experience. You'll also complete a group project and present a business initiative at the end of your internship.
You should be in your junior or senior year of college, preferably majoring in fashion merchandising, fashion design or business.
Rue21 Manager Jobs
Rue21 believes in promoting from within, so hardworking and well-qualified employees can move up in management. Assistant Store Managers can be promoted to Store Manager.
After that, you can become Market MAD (Management Advancement Development) Manager and then District Manager-in-Training. The next step, District Managers, provide management and supervision of the operations of multiple store locations within your assigned market. Finally, you can work your way up to Regional Director.
Seasonal Job Openings
Rue21 stores may have additional Sales Associate positions available seasonally, especially during the holidays. Ask at a Rue21 store location about availability.
How Much Does Rue21 Pay (Hourly & Salary)

Rue21 pay rates start at around $8/hour for Sales Associates and benefits for part-time employees include employee discounts. Benefits for full-time management employees can include bonuses, medical, dental and vision coverage, paid time off and 401k profit sharing.
Pay is on par with other mall apparel stores such as Charlotte Russe and Justice Just for Girls. Rue21 pay ranges include:
Sales Associate: $7 – 11/hour, $8 average
Stockperson: $7 – 11/hour, $8 average
Assistant Manager: $8 – 15/hour, $12 average
Store Manager: $28,000 – 53,421/year, $42,181 average
District Manager: $66,040 – 88,926/year, $78,996 average
Merchandise Allocator: $37,000 – 41,000, $38,200 average
Intern: $12/hour
Salary information can be found on Glassdoor.com.
How Old Do You Have to Be to Work at Rue21?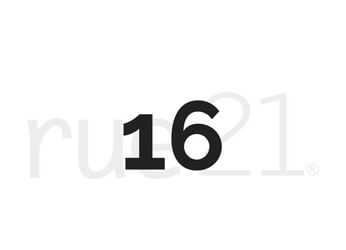 The minimum age to work at Rue21 is 16 years old. Entry-level positions include:
Sales Associate
Stockperson
Distribution Operations (Weirton, WV only)
Does Rue21 Drug Test?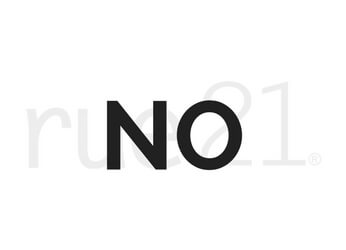 According to our research, Rue21 does not drug test. However, employees who are suspected of being intoxicated while at work may face drug testing or other disciplinary procedures. Use of alcohol and drugs while at work or arriving for work under the influence of drugs or alcohol are not permitted.
Additional screening and/or background checks may be required for higher-level management jobs.
Possible Rue21 Interview Questions & Tips

Here are some typical interview questions that have been reported by Rue21 job candidates.
Why do you want to work for Rue21?
Rue21 values energy, creativity and excitement about fashion trends. Tell your interviewer about your approach to fashion, if you enjoy helping customers create unique looks and about your approach to sales.
What is your approach to fashion?
Do you stay up on fashion trends? What do you think are up and coming trends right now? How do you like to create unique looks for yourself?
Take 5 minutes on the floor and identify three positives and three areas for improvement.
If you are applying to be an assistant manager or higher, you may need to start thinking like one right away. Prepare to look for ways to encourage employees to provide more customer service or improve merchandise layout, but don't forget to look for the good and compliment the existing employees.
Other tips for a successful interview
Dress neatly (but don't be afraid to show your flair for fashion!) and present yourself professionally. Be on time for your interview. Prepare to write down details of your employment history (dates, locations, references, etc.).
Make sure you offer a phone number where the hiring manager can easily reach you if they have more questions or want to make you an offer. Good luck!