Reebok Careers & Jobs – Application, How to Apply, Requirements & Interview Tips
Last Updated:
January 26th, 2020

by

If you're someone who's seeking work in an innovative, fast-paced environment with learning opportunities and growth prospects, then applying for a Reebok career might just be the thing for you!

Formed in England in 1985, this company started off as a seller of shoes for athletes.

The company became popular and expanded to the US untill it was acquired by Adidas, which acquired Reebok as its subsidiary and shifted Reebok's headquarters to South Boston.

Currently, the parent company, Adidas, employs over 58,000 people from around the world.

They offer different positions, in various levels of employment, from entry-level positions like sales associate and cashier, and in management and supervisory positions like team leader, manager, and supervisor, etc.

If you wish to get a rundown on how to become a part of the world-famous footwear and apparel company, then read on.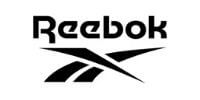 Reebok Careers And Jobs

Reebok opens jobs in different departments like retail, management, and sales. Here is how you can apply for any position there.
Apply online by visiting the career section of their website:
When you visit the website, you will have the option of searching for the ideal job, you're looking for, by adding in location and keyword related to the job.
All relevant or similar job vacancies will appear and you can choose to apply for the one that is right for you.
You need to make a user profile for yourself to be able to submit your resume/CV.
The most popular non-managerial positions at Reebok are:
Cashier
The role of a cashier is to guide, aid, and assist customers and make sure the store meets the appropriate sales target that it has set. They are also responsible for operating the cash register.
This is an entry-level position with an average pay of around $9.36 per hour.
Sales Associate
The sales associate at Reebok has to make sure each and every customer leaves the store satisfied.
They have to maintain the proper store protocol, and clear any queries of the customers as well as assisting them in purchasing the right product for themselves.
The average pay for this entry-level job is around $10.97 per hour.
Associate Designer
The responsibilities of an associate designer at Reebok is to manage the customer reports and come up with innovative and inspiring ideas for new collections of Reebok apparel and footwear designs.
These have to be relevant to the campaigns and themes launched by Reebok.
This is not an entry-level position and requires experience as well as relevant qualifications to be considered eligible for the job. The pay for this position is around $53,240 per year.
Managerial Jobs
Reebok offers people the chance to apply for a variety of supervisory and managerial roles. Some of these are:
The sales manager is responsible for making sure the store meets the daily sales target, assists and guides customers about different Reebok products, and trains and supervise the employees of the store. The salary of a sales manager at Reebok is around $57,248 per year.
The Marketing Manager responsibilities include, but are not limited to: managing marketing plans, manage and deliver consumer facing product campaigns, and manage all product shoots for marketing purpose.
The average salary for this position is around $75,000 per year.
Other Jobs Offered at Reebok
Reebok offers its employees the chance to work according to the schedule which is right for them, meaning positions vary according to working hours.
Employees can choose to work full-time, part-time, on a contractual basis, as an intern or even on seasonal basis like Christmas, Halloween, etc.
How Much Does Reebok Pay its Employees?


The average wage a cashier can earn at Reebok is $9.50 per hour, which meets the national average.
To get a better idea of how well Reebok pays its employees, the following is a list of the most popular jobs at Reebok along with their pays.
Intern – $13/hour
Marketing Manager – $75,078/year
Product Manager – $71,337/year
Senior Footwear Designer – $106,378/year
Assistant Store Manager – $37,820/year
Director – $145,829/year
Principal Systems Analyst – $98,007/year
Designer – $62,727/year
When compared with other competitors e.g. Puma, which offers its sales associate $9.62 per hour, Reebok, on the other hand, pays its sales associate $10.97 per hour.
Besides this, the company also offers a number of benefits like 50% employee discount, 401K plan, maternity and paternity leave, vacations, and health insurance.
How Old Do You Have To Be To Work At Reebok?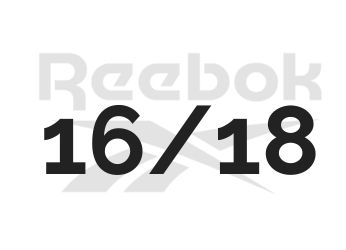 The minimum hiring age is around 16 years, and this is for the most basic entry-level jobs and for interns or part-timers.
Otherwise, you have to be 18 years or older to apply for any job at Reebok.
Does Reebok Drug Test During the Hiring Process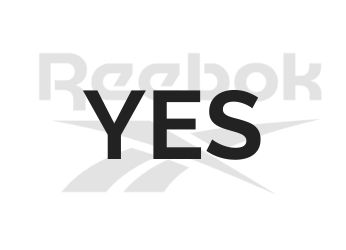 Yes, the company does conduct a drug test during the hiring process.
Does Reebok Do Background Checks?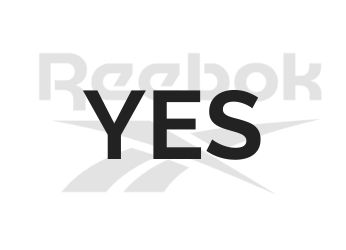 Yes, Reebok does conduct a background check. They have a strict background check policy where they ask the applicants to submit fitness background and can also go through your credit history.
Potential Reebok Interview Questions and Tips for Answering Them
If the recruiter finds your application and resume suitable, you may find yourself receiving a call for an interview. After you've managed to impress the recruiter on the phone call, you will most likely be invited for an on-site interview. Before going for that, consider the following steps:
Research thoroughly about both Reebok and its parent company, Adidas. Find out their mission statement, competitors, specialization, company history, branches, employee benefits, etc.
Dress in business casual attire.
It will set the best impression if you wear Reebok footwear to the interview.
Be friendly, smile a lot and stay attentive during the interview.
The following are some examples of questions that you could be asked during the interview:
Why do you want to work with us?
To answer this question in a manner which it will impress, let your research do the talking.
Speak about their humanitarian and social responsibility programs, awards, and how you are a fan of their merchandise.
Finish this answer by adding that you wish to be part of such an enigmatic company which has achieved so much and where you would have the best opportunity to grow as an individual.
How good are your people skills?
Since the company has to deal with plenty of customers daily both in stores and online, you need to have top-notch interaction skills and ability to please and accommodate customers.
Why do you believe you deserve this position?
This question is to know more about you, your confidence, and motivation and basically, if you can sell yourself in a manner that it would be obvious that you have the talent to sell products at the store.
Highlight all the points of the job description with how you are the most qualified to meet them. Talk about any relevant past experiences, and your skills, which are required for this position.
Hiring Process At Reebok
The average time it takes to get hired at Reebok is approximately two weeks. This is from when you apply till when you receive the job offer,
The following are the steps of the hiring process, from start to end. This will vary from position to position and job type:
Apply for a job at Reebok.
Receiving a call for an interview
On-site interview
Drug test
Background check
Group interview
Receiving a job offer if you pass all the above steps successfully