Red Mango Jobs & Careers – Application, How to Apply, Requirements & Interview Tips
Last Updated:
September 20th, 2019

by

Red Mango careers are great for individuals looking to join a fun work environment, providing healthy options to customers. There are a number of exciting opportunities available for customer-centric applicants in this exciting, dynamic work place.

The first Red Mango store opened in 2007. The company has since grown to over 200 locations nationwide.

Its name has a fun origin story. Mangoes turn red when they've reached peak ripeness. Then, they are at their most delicious and nutritious. The Red Mango name "is a symbol of [their] commitment to using only the best all-natural ingredients in [their] frozen yogurt, smoothies and parfaits."

Though newer on the scene, Red Mango has won a number of awards. Those include the Nation's Restaurant News' "Hot Concepts!" award and SupplySide's "Scientific Excellence Award". In addition, they have been recognized as "the best frozen yogurt in Los Angeles, Seattle, Las Vegas, Chicago, Utah and New York by highly regarded independent publications."

Red Mango focuses on serving frozen yogurt that is nonfat and low-fat. It is all-natural, gluten-free and full of live and active probiotic cultures for a healthy, balanced diet. Their menu also includes all-natural fruit and yogurt parfaits, fresh smoothies and all-natural probiotic iced teas.

This award-winning company cares deeply about the quality of its products. They hire individuals that share this passion. If that sounds like you, read on to learn more!

Throughout this guide, you can expect to learn more about the most popular roles. We will also give you tips for interviewing with this engaging brand.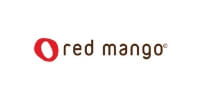 Red Mango Jobs & Careers

Ready to apply for a job at Red Mango? It's easy! Just fill out the application online or print out and complete the paper version found here to your desired location in person. The most popular positions available at Red Mango are several Crew Member roles as well as Assistant Manager and Restaurant Manager.
Crew Member
Red Mango's Crew Members are passionate about creating healthy snacks and treats for their guests. They are comfortable working in a fast-paced environment with a variety of responsibilities. Those include food and drink preparation, working as cashier, opening and closing the store and maintaining a clean work area.
This role is ideal for friendly individuals who love helping others lead a healthy lifestyle. A passion for customer service is a must in this role, as is a strong knowledge of the many healthy options available at Red Mango as well as their benefits. Crew Members are expected to work as a team to achieve customer service excellence!
Red Mango Manager Jobs
There are two management roles generally available at Red Mango and exact responsibilities may vary. These two roles include Assistant Manager and Restaurant Manager.
Assistant Managers are responsible for working closely with all other employees to ensure smooth store operations. This is a role with multiple, highly varied responsibilities.
Individuals in this role should expect to wear many hats and jump in to assist where needed. A food handler license is required for individuals in this role.
The responsibilities of the Assistant Manager include opening and/or closing the store, balancing the cash registers at the start and end of the day and managing point of sale reports. Assistant Managers also work directly with customers, upselling them on menu items, greeting them and promoting loyalty card memberships. They also work closely with Crew Members to ensure everyone is adhering to store policies and creating a positive work environment for fellow employees and customers alike.
Restaurant Managers are strong leaders, able to make decisions that lead to excellent results. They oversee all aspects of the restaurant and should be willing to jump in to help Crew Members and the Assistant Manager as needed. This is the ideal role for individuals with strong leadership skills, strong people skills and a passion for healthy food.
Restaurant Managers are role models for their employees, ensuring that safety and cleanliness guidelines are met as well as meeting Red Mango's strong quality standards. They hire staff, manage evaluations and terminations, and provide ongoing training opportunities. Restaurant Managers are also customer-focused and go above and beyond to ensure customer expectations are exceeded.
How Much Does Red Mango Pay (Hourly & Salary)?


Red Mango offers competitive pay and benefits that vary based on position. For Crew Members, this includes flexible work hours and free or heavily discounted snacks and drinks. For those in management roles, the benefits package includes medical, vision, dental and life insurance in addition to flexible work hours and product discounts.
Crew Members at Red Mango earn an average of $10 per hour. Restaurant Managers average approximately $52,500. The pay rates of Crew Members are higher than that of similar roles in other frozen yogurt franchises. Cashiers at Menchie's Frozen Yogurt earn an average of $8.33 per hour while Crew Members at Yogurtland earn $8.96 per hour. The overall pay ranges for the roles discussed in this guide are the following:
Crew Member: $8.25 – $12.00/hour
Assistant Manager: $15.50 – $16/hour
Restaurant Manager: $51,000 – $54,000/year
How Old Do You Have to be to Work at Red Mango?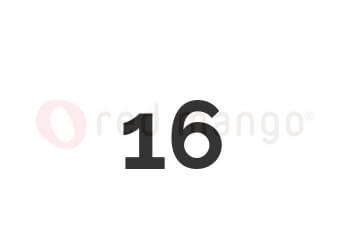 Employees must be 16 years old to work at Red Mango. Applicants looking for entry-level employment should consider the following role:
Does Red Mango Drug Test?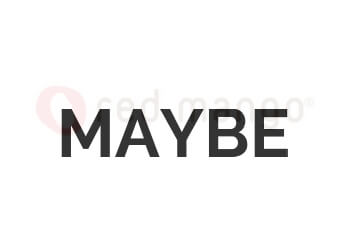 From our research, it is unclear if Red Mango conducts drug testing. Because the stores are franchised, policies may vary from restaurant to restaurant. Be sure to review your new hire paperwork if you have questions and be prepared to take one just in case.
Possible Red Mango Interview Questions & Tips


Are you wondering what the interview process is like? We have collected some of the most frequently asked interview questions below and included some tips for answering your interviewer to ensure you land the job of your dreams!
Why Do You Want to Work for Red Mango?
This question is asked a lot, so it's best to be prepared for it. One of the best things you can do when preparing for this question is to do your research into the company and the roles. Take what you have learned from this guide and use it to wow your interviewer with your knowledge of Red Mango!
Be sure to talk about what attracted you to Red Mango in the first place, like its healthy food options and commitment to serving only the best in fresh, all-natural ingredients. Also, consider talking about how much you enjoy working with others, both as part of a team and independently. Share your passion for customers and a healthy lifestyle!
Tell Me About Yourself.
You might be thinking, "How hard can it be to talk about myself?" You may be right, but it can be difficult to be able to clearly communicate your most applicable traits if you don't prepare for this question in advance. Before your interview, choose 3-4 things about yourself that you would like to highlight, like your love of working on a team or extracurricular activities that show you lead a healthy lifestyle yourself!
It can be easy to get carried away when talking about oneself, so try to keep your answer as clear and concise as possible. It's totally okay to share some fun facts, like interesting hobbies or a favorite pet, as well as past work history or school activities.
What is Your Availability?
Many restaurants are looking for employees with flexible availability. This could mean working early mornings, evenings, weekends and holidays in addition to daytime hours. That said, because schedules are so varied, Red Mango understands that you may have some previous commitments and will often work with you on your schedule.
If you have another job, school, parenting duties, upcoming vacations or other commitments, be open with your interviewer about them. You definitely don't want to surprise them with this later! Being flexible with the hours you're willing to work is also helpful for your employers to know.
How to Dress for Your Red Mango Interview
To make a great first impression, you should wear business casual dress to your Red Mango interview. If you are worried that you may be overdressed, keep in mind that it's better to be overdressed than underdressed. Avoid wearing jeans, sneakers or t-shirts!
What to Bring to Your Red Mango Interview
It is always a good idea to bring at least one printed copy of your resume with you to your interview. Additionally, bring a notepad and pen for taking notes, and to jot down any questions you may have for your interviewer. Don't forget a positive attitude!