Red Lobster Jobs & Careers – Application, How to Apply, Requirements & Interview Tips
Last Updated:
September 20th, 2019

by

With 56,000 people working at over 700 restaurants, Red Lobster careers are a great way to gain experience in the casual dining industry with a company that has been around for 50 years.

Home of the famous Cheddar Bay Biscuits and Popcorn Shrimp, Red Lobster brings quality seafood to hungry diners no matter how far they live from a coast. Customers appreciate the consistency and friendly service.

From servers to the kitchen staff to management, jobs at Red Lobster offer teamwork, advancement opportunities, training programs and a shared commitment to quality and customer service.  Red Lobster employees know they have a good thing going: staff retention rates are double the industry standard, which says a lot about what it's like to work for Red Lobster.

If you desire to work in the restaurant industry, this employment guide will show you how to get started at Red Lobster. You'll learn about available opportunities and how to apply for a Red Lobster career.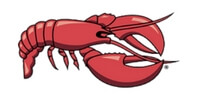 Red Lobster Jobs & Careers
To find a job at Red Lobster, visit one of their restaurants to fill out an application or go to their careers website. A full listing of opportunities and applications is available at their website's career section.
Red Lobster opportunities include a wide range of positions, such as:
Server Assistant/Busser
Server Assistant/Bussers help the restaurant run smoothly by resetting tables, clearing dishes, providing refills and stocking service stations. You'll help with guest requests and deliver food in a timely manner.
Red Lobster is a frequent destination for celebrations, so your attitude and energy need to help support these memorable occasions for our guests.
You'll need to be friendly and organized, and have good multi-tasking and communication skills. You'll also need to be physically able to perform the job requirements.
Server
Servers are responsible for taking orders, delivery food and drinks, clearing tables and managing transactions. But more than that, Servers offer personalized service and make suggestions and pairings to enhance the guest experience, as well as support memorable celebrations for our guests.
To be a Server at Red Lobster, you need to be of legal age to serve alcohol in your state. Find out your state's minimum age to serve alcohol.
You also need good multi-tasking and communication skills, and be physically able to perform the job requirements.
Line Cook
Line Cooks produce the delicious meals that have made Red Lobster famous. Line Cook is a great position if you love to cook and want to work in a fast-paced restaurant kitchen.
You'll need to be willing to cross-train, as Red Lobster uses the ONE Kitchen concept so that every kitchen employee is an expert in all roles. You should be great at multi-tasking and of course, cooking!
You need to be 18 years old and it helps to have some culinary training. You should be physically able to perform the job including standing for long times and lifting up to 45 pounds.
Dishwasher/Utility
Dishwasher/Utility is a vital job in the kitchen, taking care of the cleanliness of dishware, workstations and restrooms, as well as taking out the trash and maintaining the grounds. This support role ensures that restaurant's appearance meets company standards and that all supplies are available for the team.
You need to be 18 years old and willing to cross-train, as Red Lobster uses the ONE Kitchen concept so that every kitchen employee is an expert in all roles. You should be physically able to perform the job including lifting up to 50 pounds and using basic power tools.
Host/Hostess
The Host/Hostess makes the all-important first impression to every guest who walks into a Red Lobster. You'll need to greet each guest with friendly conversation, be able to discuss featured menu items and events, and manage the seating chart and waiting list.
You should be energetic, organized and responsible, and have a friendly, engaging manner. You'll need to be willing to step in and help out the team when needed
Red Lobster Manager Jobs
Red Lobster Restaurant Managers are responsible for leading restaurant operations at their location, with a focus on beverage and hospitality, service or culinary. Restaurant Managers hire, train and lead staff to provide excellent service and increase sales. You'll need at least a high school diploma (college degree preferred) and have at least one year of management experience (with 2+ years restaurant management preferred).
Certified Restaurant Supervisors support the management team by ensuring that the restaurant runs smoothly and guests are satisfied while filling necessary team member roles during your shift. You'll receive formal training to help you be a success. You should be at least 21 and have a high school diploma (college degree preferred).
Restaurant Managers who achieve three or more years of success may move on to become General Managers, who have even greater responsibility for operational excellence and restaurant performance. Five or more years of management experience are required and a bachelor's degree is preferred.
How Much Does Red Lobster Pay (Hourly & Salary)?

Red Lobster pay starts at around $5/hour (plus tips) for Servers and benefits for part-time employees include employee discounts. Benefits for full-time management employees extensive training, bonuses, medical/dental/vision coverage, 401k, paid vacation and more.
Pay for Servers is on par with other casual dining restaurants like Applebee's and Olive Garden. Red Lobster pay ranges include:
Server: $5/hour plus tips
Server Assistant/Busser: $4 -10/hour, $6.46 average plus tips
Dishwasher: $8 – 12/hour, $9.82 average
Line Cook: $9 – 16/hour, $11.21 average
Host/Hostess: $8 – 12/hour, $9.15 average
Restaurant Manager: $40,000 – 60,000/year, $48,451 average
General Manager: $54,000 – 87,000/year, $69,439 average
Salary information can be found on Glassdoor.com.
How Old Do You Have to Be to Work at Red Lobster?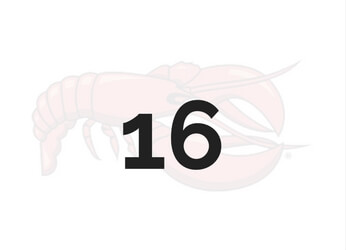 The minimum age to work at Red Lobster is 16 years old. Entry-level positions include:
Server Assistant/Busser
Host/Hostess
Does Red Lobster Drug Test?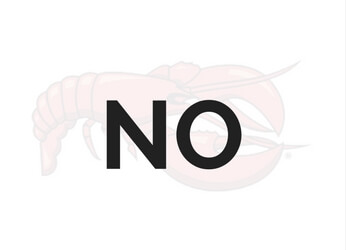 According to our research, Red Lobster does not drug test for employment. However, employees who are suspected of being intoxicated while at work may face drug testing or other disciplinary procedures.  Use of alcohol and drugs while at work or arriving for work under the influence of drugs or alcohol are not permitted.
Additional screening and/or background checks may be required for higher-level management jobs.
Possible Red Lobster Interview Questions & Tips

Here are some typical interview questions that have been reported by Red Lobster job candidates.
Why do you want to work for Red Lobster?
Red Lobster values teamwork and loyalty, so talk about how those qualities are important to you, especially if you're looking to grow your career eventually. Providing friendly, responsive customer service is important in the restaurant industry. Red Lobster believes in supporting their employees and providing cross training, so you may mention that you want to learn about many different aspects of the business.
What does hospitality mean to you?
Delivering excellent customer service is important in any job, and Red Lobster's guests expect to feel welcome and well attended, especially if they're having a birthday or other celebration dinner. Paying attention to guests' wishes, anticipating their needs and being responsive are important skills.
What makes you a good candidate for this position?
Do you have prior experience or training that is applicable? If not, talk about your willingness to learn and any personal qualities (communication, multi-tasking, energy, enjoyment of helping others) that would contribute to your success.
Other tips for a successful interview
Be professional in your manner and dress neatly. Be on time for your interview. Bring a copy of your resume or be prepared to write down your employment history.
Make sure you offer a phone number where the hiring manager can easily reach you if they have more questions or want to make you an offer. Good luck!