Randalls Careers & Jobs – Application, How to Apply, Requirements & Interview Tips
Last Updated:
January 10th, 2020

by

If you're on the lookout for a job that treats employees like family, offers competitive wages, and outstanding benefits to boot, then you should consider a Randalls career!

Randalls, a grocery store, was brought on the map by Robert Onstead, when he joined the company in 1954, in Pasadena.

His innovative methods, flair for marketing, and special attention to customer needs made Randalls the most famous supermarket chain in all of Houston. By 1991, there were around 42 branches. Now, the company operates under the banner of Albertsons, and is one of the most well-known grocery stores in the States.

Besides being a favourite of customers, Randalls is admired and work opportunities at the store, sought after by many people.

With job opportunities in sectors like retail, corporate, supply chain, and pharmacy, this socially responsible company is the one to apply at. Read ahead to find out how you can earn your place here.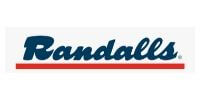 Randalls Jobs and Careers

Randalls offers work opportunities in many sectors, which include both entry-level jobs and managerial levels as well. To apply for a job at Randalls, there are two methods:
Simply go to their website and open the career page.
This page shows four job categories or sectors where you can apply for a job. If you want to search for more categories then click here.
Apply by making a user profile and filling a job application. The company offers both managerial and non-managerial jobs.
The most popular non-managerial jobs are:
Cashier
One of the most popular and sought after job at Randalls is the entry-level position of the cashier. The responsibilities curtailed under this position include working behind the cash register, assisting the employees, scanning food items for customers, bagging groceries, and following all store protocols and procedures.
This is a great place to start, and your social skills will most likely develop too with the frequent interaction with customers.
The average pay for a cashier at Randalls is $8.21 per hour.
Deli Associate
As a deli associate, you will be expected to be courteous and friendly, be customer-focused, and pay attention to detail. The responsibilities of a courtesy clerk include cleaning and preparing the work stations, responding to customer requests, following all sanitation processes established by the company, and working together with other employees to have maximum efficiency.
This entry level position is perfect for people with little to no experience, especially college students, looking for part-time jobs.
The average pay for a deli associate at Randalls is $11.18 per hour.
Courtesy Clerk
The main task of a courtesy clerk is to ensure customer care.
The duties include but are not limited to, greeting the customers, bagging their groceries, and assisting the customers in any way, including bringing their groceries to their vehicles.
Customer Service Representative
A customer service representative, at Randalls, is expected to oversee the communication between the company and the customers.
The duties include registering and resolving customer complaints and issues, guiding the customers, taking orders, Assisting with returns and exchanges, and monitoring customers.
This is an entry-level position with the average pay around $9.16 per hour.
Managerial Positions
There are plenty of job opportunities in the administrative sector at Randalls, and the popular managerial job positions offered are:
Store Manager
Department Manager
Assistant Store Manager
Pharmacy Manager
Dairy Manager
The salaries of the managers can be anywhere from between $40,000 and $100,000 or above per year.
How Much Does Randalls Pay? (Hourly and Salary)
The following are the average pays for the most popular jobs at Randalls:
Cashier: $8.21 per hour
Cashier/Sales: $11.38 per hour
Deli Associate: $11.18 per hour
Customer Service Representative: $9.16 per hour
Produce Clerk: $11 per hour
Certified Pharmacy Technician: $14 per hour
Cash Office Clerk : $12 per hour
Randalls, being the market leader, not only offers competitive pay, but plenty of benefits for its employees as well.
These benefits include flexible schedules, retirement, healthcare, and much more, associate discounts when you shop from their stores, and opportunities for long term career advancement.
The wages when compared to bigger competitor chains like Walmart and Wholefoods is slightly less, but it's still above the average rate being offered in the market.
What Is The Minimum Age Required To Apply For A Job At Randalls?

The minimum age to work at Randalls is 16 years. This is for some of the positions like:
For other more senior positions, you have to be 18 years or older to be eligible for the job.
Does Randalls Drug Test?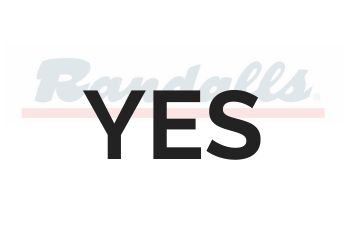 Yes, Randall does drug test all of its employees and is quite vocal about being a drug-free community.
This normally involves saliva tests. These tests are done with an oral swab, and normally take around 30 seconds or so to complete.
Does Randalls do Background Checks?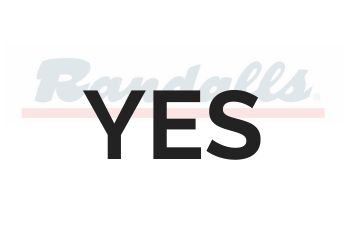 Randalls, being a major subsidiary of Safeway, can definitely perform a background check, after the interview and the drug test have been done.
Applicants should expect to receive a call or be requested to come to the store for a background check.
Randalls Potential Interview Questions

If all goes well with the resume approval, you may find yourself receiving a call for an interview at Randalls. The most important task is to prepare well for it, and research plenty of interview questions. Here are some of the questions which may be asked during the interview:
Why do you want to work for Randalls?
This is a question where you quote the vision, goals, and charitable contributions of the company and link with them how you wish to be a part of such a company. Place special importance on customer satisfaction. This will show the recruiting manager that you've done your research.
What is the most important aspect of a team environment?
Answer this in an effective manner, displaying team building skills, leadership qualities, and the importance of developing a bond with the rest of the employees.
What is your greatest weakness?
This is a question to judge your personality and perception skills. Answer this in such a way that the employer won't be doubtful about adding you to the team. Don't mention weaknesses like short temper, lack of patience or poor stress management skills.
Advice and Tips for the Application Process
The following are some useful tips and advice to keep in mind:
Read the application instructions carefully, don't try to skim over the details
Crosscheck your application with your resume, and make sure both of them match and nothing is out of place
Research the company well
If selected for the interview, print a copy of your resume and take it along with you
Dress in a semi-formal attire for the interview
During the interview, smile frequently, be confident and stay positive
Do thank the hiring manager at the end of the interview and tell them you are grateful to them for being considered for the job.
Keep all this information and these tips in mind, and your hiring process should be easy to manage.
Randall's Hiring Process
In total, the hiring process at Randalls takes two weeks on average.
Sometimes it can take between two days and a week for you to receive a call for an interview. As Randalls is under the Safeway brand, you may receive a call from the parent company.
Often after the interview, Randall's will hire you on the spot
If the interview goes successfully, you will then be required to complete a drug test and a background check.
Paid training will follow, depending on the position, you can expect some training on a computer.