Ralphs Careers & Jobs – Application, How to Apply, Requirements & Interview Tips
Last Updated:
December 19th, 2019

by

People who are seeking a job where the pay is good, the timings are manageable, and the work environment is friendly should choose a Ralphs career.

Ralphs is a California based grocery store of the parent company Kroger. It is the largest subsidiary of Kroger, along with the other smaller ones Food4Less and Foods Co. Today, there are around 190 supermarkets operated by Ralphs.

The core values of Ralphs are honesty, respect, diversity, integrity, and inclusion.

Ralphs is known to give back to the community, be it as food supplies or Monterey donations to different organizations and charitable programs. To those who wish to be a part of an amazing company and learn how to nail your Ralphs application, read on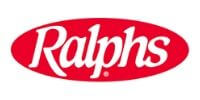 RALPHS JOBS AND CAREERS

There are multiple career options at Ralphs, whether you wish to work in a managerial or non-managerial position.
The job categories range from pharmacy, retail, transportation, warehousing and corporate departments.
To view all the jobs available, on their website, click here.
The process of submitting a job application is simple, and only requires a few minutes. 
You can either apply from the company website or go to any nearby Ralphs store and hand in your resume to the recruiting manager or store manager.
The website careers page takes you to a list of available jobs and you can also search for a particular job post by using the keyword (job title) and specific location store.
Once you select a job title, it will take you to a detail page about the job which will give an idea about the requirements set by the company.
The pages have helpful videos as well on how to apply at Ralphs. You can submit the application after account creation.
Ralphs generally is on the lookout for new cashiers and clerks to hire for full-time and part-time opportunities.
Most people generally easily find work at entry-level positions like front-end cashier or clerk in different produce, deli, bakery, meat, and other sections.
While there are many job options avail, the following are the most popular ones.
Cashier
Ralphs is almost always on the lookout to hire new cashiers.
Preference is given to energetic, social and interactive people. The role of the cashier is to scan items for checkout, bag the purchased items and answer customer questions.
Telling customers about any special offers and programs, and to be present at the cash counter at all times is always important as well.
The average wage of a cashier is between $11.00 to $12.00 per hour.
Stock Associate
The job of a stock associate at Ralphs is to pack, move, lift, arrange, and hauling goods and produce. This is a basic, entry-level job, and most people can easily apply for it.
The average wage for a Ralphs stock associate is $11.00 per hour, but for more experienced recruits the pay maybe $12.00 or higher.
Supervisor
The supervisor is responsible for keeping the employees in check, and making sure the employees work smoothly, maintaining the standards set by Ralphs in customer service. They also train employees.
The average wage of a Ralphs supervisor is around $14.00 – $15.00 an hour
Store Manager
The store manager at Ralphs is responsible for customer satisfaction, making sure the daily operations of the store go as planned, and overseeing the employees.
The average salary of a Ralph's store manager is around $90,000 to $100,000 per year.
HOW MUCH DOES RALPHS PAY ITS EMPLOYEES?

Ralphs is known to be generous with the wages of its employees, offering market competitive wages and salaries to all its recruits. Here is the list of the most popular jobs at Ralphs along with their average wages:
Pharmacy Technician: $17.06
Retail Sales Associate: $14.90
Courtesy Associate: $11.39
Meat Carver: $12.16
Cashier: $13.82
Meat Cutter: $21.00
General Merchandise Clerk: $10.08
DOES RALPHS OFFER PART-TIME JOBS?
Yes, Ralphs regularly hires part-time employees in most of its stores. To check the types of part-time jobs available at Ralphs, click here.
HOW OLD DO YOU HAVE TO BE TO WORK AT RALPHS?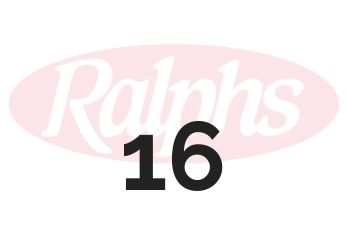 Anyone who is 16 years or older is eligible to apply for a job at Ralphs. Often the 16 year olds are restricted to certain roles, but from our research we do not see any restrictions!
DOES RALPHS DRUG TEST?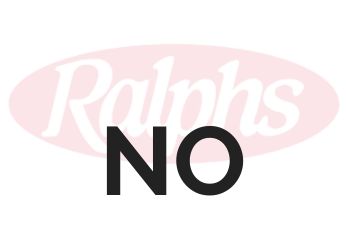 No, Ralphs generally does not conduct a drug test.
They used to do drug testing, but they now may only conduct one if they have reason to believe a person is using drugs.
During the interview, it is possible that they take a drug test on a whim, and they do retain the right to drug test their employees anytime during the course of their employees' Employment.
Does Ralphs do background checks?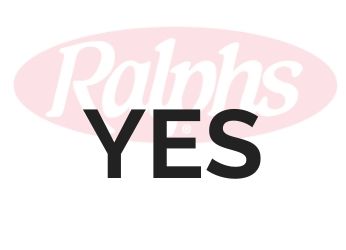 Yes, Ralphs does background checks.
From the research it seems that the time to get the results of the background check is between a few days all the way to two weeks on the long end.
Some people hired, reported to not have received a background check – so not everyone appears to have one done. We have not heard of the reason why some people are chosen over others to receive a criminal check.
RALPHS INTERVIEW QUESTIONS AND HOW TO ANSWER THEM

Why are you interested in working for Ralphs?
Come into the interview well researched. Talk about Raphs core values of Honesty, Respect, Integrity, Diversity, Inclusion and Safety. Explain how you would like to work in such an environment.
Ralphs has many community contributions so you can also speak on how you would like to be a part of them.
Do you have specific scheduling needs?
Be honest and upfront about the hours that you can work.
Try to be flexible, and accommodate their needs. The more flexible you are with your timings, the better the chance of you getting the job.
Tell us about yourself.
Talk about your education and your hobbies and interests, but be brief about them.
Showcase your skills or interests as an asset to the interviewer. Think about some personal details that show your personality, but also explains your character.
The purpose of this question is to see if you're a regular person than can be friendly and speak about your life.
Is all of your prior work experience listed on your application?
If all your work is listed there, say yes, otherwise mention the ones which are not for any reason. Talk about internships, community service or any society work you may have been part of in your high-school or college, which hasn't been listed in the application.
How do you handle conflict?
Discuss your stress management skills with an example. Talk about how you resolve arguments between friends, or at your previous employment, you solved any issue between coworkers.
Your task here is to assure the employer that you are capable and good at handling pressure and resolving matters between coworkers and customers.