Rally's Jobs & Careers – Application, How to Apply, Requirements & Interview Tips
Last Updated:
September 20th, 2019

by

If you have an appetite for customer service and a passion for burger artistry, filling out a Rally's job application could be your ticket to a tasty career.

Rally's is a restaurant chain that prides themselves on serving up fast food fare that is big on flavor, and the chain's many locations are nearly always looking for new employees with big personalities to join their teams.

Whether you're looking for your first job, part-time employment, a full-time position or a spot on the management team, Rally's has job opportunities on their menu that are sure to appeal to you.

This guide will give you an inside look at what it's like to apply for a job at Rally's and provide you with tips to help improve your chances of getting a call from the hiring manager and nailing your interview.

Hungry for more? Read on to learn more about getting a job at Rally's.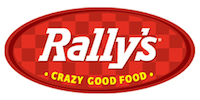 How to Apply for Employment at Rally's
Although Rally's is operated by a network of independent franchisees, the company makes applying for jobs easy.
Simply fill out an online application to be considered for positions at the locations nearest you, or stop into a Rally's restaurant to request the paper version of the app.
Application Information
Minimum Age Requirement: The minimum age for entry-level jobs at Rally's is 14. Managers must be at least 18 years of age.
Hours of Operation: Hours vary from location to location. Generally, Rally's restaurants may be open from 9 or 10AM to 12 to 1AM, seven days per week. You can search online for your local Rally's hours.
Methods to Apply: Prospective employees can easily complete an online application to be considered for a job at any of the Rally's locations near them. Paper applications can be completed at local restaurants.
Enter Your Personal Information
The first page of the online application is very straightforward. You simply have to enter your name, address, phone number, and email address.
For tracking purposes, you'll also be asked to enter a password and create an account with the application system.
Share Important Details
After completing the personal information section, the online application proceeds with questions about your age and whether or not you have a reliable form of transportation.
To determine which locations will be the best fit for you, this section of the application asks you to provide information about availability and how far you're willing to travel to work at Rally's.
Show You're Qualified
The final sections of the application include questions about your educational background and previous work history. This section will be easier to complete if you have your resume in front of you.
You'll also be asked to provide contact information for up to three references.
Application Tips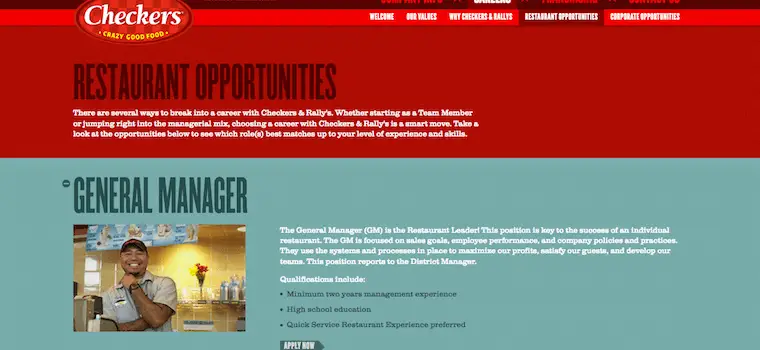 Let Your Personality Shine
By far, the most important section of the Rally's job application is a box where you are asked to provide information about yourself and why you'd be a good fit for Rally's. This is your chance to show that you're the best person to hire for the job.
You only get 350 characters to plead your case, so it's important to be concise. If possible, try to show that you match the company's core values, which include treating people with respect, showing integrity and being driven for success.
Rally's challenges employees to make every customer smile. Try to put personality in your writing to bring a smile to the hiring manager's face.
Be Detailed With Job Descriptions
Another important area of the application asks for you to explain what your duties were at previous jobs that you had.
To make a great impression, take a look at the information about the job that you're applying for below. Ask yourself what you did in previous jobs that would qualify you for the position, and make sure that you mention it.
For example, if you previously worked as a babysitter and wanted to work as a team member, you might talk about how you had to communicate with the children's parents, follow their instructions and prepare meals for the kids in your care.
Choose Your References Wisely
While you don't have to include references, it's a good idea to do so and to be choosy about who you add to your application.
It's fine to list friends and families, but former employers, teachers, mentors, clergy members and people who are not related to you often make stronger references. Try to think of people who know you well and who come across articulately when they're speaking.
Be sure you ask the people that you choose for permission to provide their contact information.
Should You Follow Up?
When you enter your personal information at the start of the online application, you have the option to provide a cell phone number and request text message updates. Do this, and you'll get automated notifications about the status of your application.
If you don't want to receive text messages or you forget to check the box, you can check with your local location for an update. It's usually best to wait about 2 weeks to allow time for your application to be reviewed.
Try to call in the early morning before the lunch rush or in the afternoon between lunch and dinnertime when the manager is not likely to be as busy.
Positions and Salary Information
Based in Tampa, Florida, Rally's has locations in 28 states, with each restaurant owned by an independent franchisee. Restaurants are patterned after retro drive-thrus and employ workers to cover multiple shifts during the day.
Full-time employees at Rally's can qualify for comprehensive benefits and 401k retirement plans. The company is committed to rewarding success and gives away gift certificates, vacations and other prizes to top performers across the country.
Assistant Manager – Motivates team members to increase sales, handles customer complaints, ensures that the restaurant adheres to cleanliness and quality standards – The average assistant manager earns $10 to $11 per hour.
General Manager – Leads the entire restaurant, manages the team to achieve sales goals, increase profits and meet customers' needs – General managers earn an average starting salary of $37,000 to $40,000 per year.
Shift Manager – Supervises team members, provides training and handles customer complaints under the supervision of the manager and assistant manager – The average shift manager earns $9 to $10 per hour.
Team Member – Prepares food, takes orders, accepts payment and maintains facilities in accordance with sanitation and hygiene standards – The average team member earns $8 to $9 per hour.
Best Entry-Level Positions
Team Member
All Team Members at Rally's are trained for three positions and may work a different one every shift, depending on the restaurant's needs.
Cashiers work the counter and drive-thru, taking orders, accepting payment and handing over hot, delicious food.
Creation Specialists are responsible for making the food that customers order, following specific guidelines and accommodating special requests.
Expeditors help to keep food moving from the prep area to the counter and drive-thru. It's a fast-paced job that never gets boring.
Team Members need a winning attitude to qualify for employment. Individuals with food service or customer service experience are preferred.
Shift Manager
Shift Managers oversee Team Members, helping to ensure that the day-to-day routine goes smoothly. They help with any of the positions that Team Members take on and also help to train new employees.
A Shift Manager may be required to open or close the restaurant, so it's a position with some responsibility. A high school diploma or GED is needed to apply.
Rally's Careers in Management
While Rally's prefers to hire from within, outside candidates are considered as well.
Applying for a management position involves the same process as what's required for entry-level jobs.
Assistant Manager
The Assistant Manager directly supervises Shift Managers and is the primary leader for the restaurant. They are responsible for ensuring that all of the store's policies for cleanliness, service, and food quality are adhered to and that the store leaves customers happy.
Prospective Assistant Managers must have a high school diploma or the equivalent and at least 2 years of experience working as a supervisor or manager in quick service restaurants.
General Manager
The General Manager's job is to ensure that the restaurant location is profitable and successful. They are expected to manage costs, lead the team to reach sales goals and maintain the restaurant in accordance with company policies. A General Manager reports to a District Manager in the corporate office who oversees multiple restaurants.
Candidates for General Manager positions must have a high school education and at least two years of management experience in any field. Previous work experience in quick service restaurants is preferred.
Interview Questions and Tips
If you're selected for an interview, you'll be contacted by a member of the management team at a local Rally's location. Interviews are usually held at the restaurant and last for 20 to 30 minutes.
The following are some possible questions that could be asked during the interview:
Why Do You Want to Work at Rally's?
For this question, talk about why Rally's is your first choice of fast food restaurant to work at.
You could mention that you love the food or like the atmosphere.
It's also impressive to show that you know a little about the company. You might say that you admire how the company's grown since it was founded 30 years ago or that you feel their values match your own.
How Long Do You See Yourself Working at Rally's?
It's important to be honest when you're asked this question.
The hiring manager doesn't expect to hear that you want to work there until you retire, but he or she does want to know that you're not planning to work for a week or two and then quit.
Turnover is always a concern in the fast food industry. The manager will be hoping to hear that you intend to be a part of the team for awhile.
That said, if you're only looking for a job until summer, while you pay off bills or for some other set period of time, you should be upfront about it.
Tell Me About a Time When You Had to Deal With Someone Who Was Upset.
The purpose of this question is to find out what your personal skills are like.
If you have previous job experience, think of a time when you made an upset customer happy. If you're applying for a first job, describe a time when you resolved a conflict with a friend, family member or someone else that you know.
Don't tell a lengthy story. Instead, briefly summarize what the problem was and then explain step by step how you solved it or worked it out with the person.
Be sure to smile when you tell the story and avoid saying anything negative about the customer or other person.
Helpful Research for Your Rally's Interview
Rally's was founded in 1985 in Louisville, Kentucky, as a classic drive-in restaurant. In the years that followed, the company bought out many competitors and grew larger and larger in size.
Today, Rally's is a single company with Checker's, serving different parts of the country. There are more than 780 Rally's and Checker's restaurants in the United States.
In the 1990s, Rally's was well-known for their "Cha-Ching!" catchphrase.
Rally's is famous for the Big Buford, a double-decker cheeseburger with lettuce, tomato, onions, pickles, ketchup and mustard.
The secret to the delicious taste of Rally's burgers is their double seasoning technique, which provides extra flavor.
Rally's uses a checkered design on their logo and the décor of their buildings, and the motif has become an important part of their brand identity, equating the restaurant with the checkered flag and the speed of race cars.
What Employees Say About Working Here
In reviews, employees tend to agree that Rally's provides flexible scheduling so that members of their teams can have an optimal work-life balance.
Current and previous employees report that Rally's restaurants have positive, upbeat atmospheres. Due to the quick nature of the service provided at the restaurants, days tend to pass quickly.
Rally's is also known for providing ongoing training to help their employees continue to grow and develop.