Raley's Careers & Jobs – Application, How to Apply, Requirements & Interview Tips
Last Updated:
January 9th, 2020

by

When searching for a job, you would be looking for companies that provide value, a good environment, employee benefits, and good pay. If this is what you're looking for, in a job, then you should definitely consider applying for a job and a Raley's career!

Raley's was founded by Tom Raley in Placerville, CA, in 1935, when he opened his first grocery store. His focus on innovation and goal of making the lives of his customers easier grew his business from a small store into a family-run, world-renowned business with stores all over Northern California and Nevada.

If you wish to know more about how this company prioritizes its employees and provides them with opportunities for success and growth, then you should read more about their employee values on their official site. Read on further to find out how you can land a job and submit a Raley's application, a leader of sustainability and empowerment.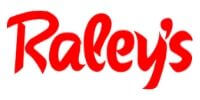 Raley's Jobs & Careers
At Raley's, there are a number of departments with frequent job openings all year. From entry-level jobs to managerial positions, in diverse departments like retail, pharmacy, corporate, and many more; there's something for everyone.
How to Apply:
You can apply for a job by submitting your resume, in person, at a local Raley's store.
If you are applying online, then click here. If you are looking for support centre jobs that involve IT support, finance or HR-related job posts then click here.
The store openings related to clerical and pharmacy jobs can be found here.
The company hires its facilitation and manufacturing support team though the job listing here. The page also gives the option of general search about the jobs which you can use to find your ideal job.
The job application needs you to create an account/profile first. You can find all your questions about how to make and work through your profile, answered here.
The most popular non-managerial jobs at Raley's are:
Courtesy Clerk
This job requires you to have a positive and friendly attitude, and be able to multitask and have good stress management skills.
The courtesy clerk is responsible for grocery carryout and locating merchandise, ensuring orders, and providing an excellent customer experience. Other duties include verification of prices from the cashier, handling returned items, collecting carts from the parking lot and hanging sale signs.
This is an entry level job that pays $10 per hour.
Front End Cashier
If you have great social skills then this job can be a rewarding experience for you. Customer satisfaction is the ultimate goal at Raley's. Your responsibilities will include providing prompt and friendly customer service.
You can be placed to work in food service, produce section, general merchandise functions or as a cashier. You will receive product deliveries, to check on orders and invoices. Stocking, filling and rotating merchandise will also be included in your tasks.
You should at least have a high school diploma and must be able to lift 35-50 pounds. The salary is $12-13 hourly with chances of increase with experience.
Clerk
For this position, you need to have excellent communication skills and a knack for teamwork. Customer service is the key here.
You will be examining produce for quality and freshness. Time management skills and flexible scheduling are required.
This is an entry-level job for which, you must be at least 18 years of age to apply. The salary is $12 per hour.
Produce Clerk
For this entry-level position, you should be able to work in a fast-paced environment with present mindedness and have excellent communication skills.
You should be able to operate the register and handle cash responsibly. Stocking and handling complaints will also be a part of the job as well as checking the groceries and bagging them.
The Salary is $13 per hour for this job.
Pharmacist
You will have to lead your staff and participate in clinical programs, fulfill business goals and provide optimal customer services.
Your duties will include operation of the assigned pharmacy, customer service, inventory, management, and expense control and staff development, among other responsibilities.
The salary is $71 per hour.
Managerial Jobs:
For those of you with leadership qualities, Raley's offers various management positions. These include:
Store Manager
The store manager is required to oversee store operations, cater to employee needs, and see to customer satisfaction. Efficient store functioning is also part of the job. The salary for the store manager is $ 86,951 per year.
Department Manager
The department manager oversees the various departments and is responsible for cleanliness, organization and efficiency of the store. The department manager is also responsible in the recruitment and training of the associates. The salary ranges from $23-32 hourly.
I.T Manager
An I.T manager at Raley's is required to oversee the development and optimization of I.T systems and function with reference to business. Other tasks include, network and database management and development of software. An I.T manager earns about $123-133k yearly.
Pharmacy Manager
This entails the operation of the pharmacy. Other duties include compliance of state and company policies, record keeping, and recruitment and evaluation of staff. Salary ranges from 145-156k yearly.
How Much Does Raley's Pay (Hourly and Salary)?

When it comes to their employees, Raley's supports them with purpose and passion. The work is purpose driven with growth opportunities. The salaries are market competitive and some of them for the most popular jobs are ranked below:
● Courtesy clerk: $10 per hour
● Clerk : $12 per hour
● Deli Clerk: $12 per hour
● Grocery Clerk: $11 per hour
● Cashier : $11 per hour
● Pharmacist : $71 per hour
● Pharmacy Technician : $18 per hour
How Old Do You Need To Be To Work At Raley's?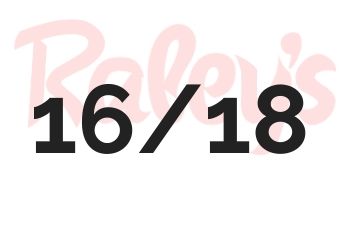 The minimum age requirement to work at Raley's is 16 years. There aren't many jobs available for 16 year olds, however. Many students looking for part time or summer jobs can easily apply. The age requirements for some of the jobs are as follows:
● Cashier: 18 years
● Clerk: 18 years
● Courtesy Clerk: 16 years
Does Raley's Drug Test?
Yes, Raley's does a drug test prior to offering employment or after an incident at work. The drug test they take is usually a urine test.
Possible Raley's Interview Questions And Tips:

If your resume impresses the recruiting manager, you will be shortlisted for the job. The next step to being hired is passing the interview. After you receive the call or email regarding the interview, prepare yourself for these expected questions:
Why do you want to work at Raley's?
Be very clear on how you admire the company's vision and would like to contribute to it. Mention the services they offer and specifically their reliable customer service. Be vocal about their take on nutritious and healthier food options for the community and on health and well-being in general. You can also discuss how you share their philanthropic values.
Tell us about yourself?
This is where you let your personality shine through. You can talk about your hobbies and interests but keep it short. Focus on how your interests and skills can contribute towards the job or what skills you have acquired from your previous job as well as telling them about your education.
Let them know how you can multitask and work under pressure.
What hours can you work?
You have to seem eager to work on flexible hours for the job. The better you can convince them, the better your chances are at getting the job. 
The Hiring Process At Raley's
The hiring process at Raley's starts with applying for the job, either online or by meeting the recruiting manager/store manager at the Raley's store.
Once the application is approved, which can take up to two weeks, you will receive an interview call. After the Interview, there will be drug and background checks with another interview before the final contract.
The whole hiring process, from start to finish, takes around two weeks.
Does Raley's do background checks?
Yes, Raley's does background checks. After the drug test is done, the company usually takes up to 2 weeks to do background checks. These are usually criminal background checks.