Raising Cane's Careers & Jobs – Application, How to Apply, Requirements & Interview Tips
Last Updated:
June 18th, 2020

by

Imagine yourself with a rewarding career at Raising Cane's Chicken Fingers!

Raising Cane's was started in 1996 by Todd Graves and Craig Silvey. They first opened up in Baton Rouge, Louisiana. They're a fast-food chain most famous for their chicken fingers.

Today, Raising Cane's has more than 500 locations in America. They also have locations in Middle Eastern countries like Bahrain, Kuwait, Lebanon and more!

In this guide, you'll find everything you need to know to land a career at Raising Cane's. You'll learn about popular jobs you could apply for and salaries you could earn. Better yet, you'll also see interview tips to help you ace the hiring process.

At Raising Cane's, you can work as a Crew Member, Field Marketer, Cook and much more!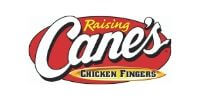 Raising Cane's Jobs & Careers

To start your search for a job at Raising Cane's, check out their careers website. Here, you can search for jobs closest to your location. Also, you can learn about Raising Cane's work culture.
Raising Cane's has many positions you can apply to. These include:
Crew Member
As a Crew Member, you'll work with the front-of-house team. You'll be in the main dining area interacting with customers. Here, you'll take orders and serve food. It's important that you know how to be friendly towards customers in this job.
Field Marketer
As a Field Marketer, it's your job to get the word out about Raising Cane's! You'll help to market any special promotions the restaurant might have. Also, you'll help spread marketing materials in the local community. In this job, it helps if you have a persuasive way when speaking to people.
Restaurant Staff
In the Restaurant Staff position, you'll support your team wherever you're needed. Ensuring that the dining area is clean and comfortable is your main focus. By doing that, you'll help customers have the best experience possible. Being willing to learn many different roles will help you in this job.
Cook
As a Cook, you'll work in Raising Cane's kitchen. Here, you'll prepare fresh meals by following Raising Cane's standardized recipes and procedures. For this job, it's important that you're comfortable working on your feet in hot kitchen environments. Being a team player is also key.
Customer Service Associate/Cashier
In this position, you'll double up as a Customer Service Associate and Cashier. What this means is that you'll help customers with any questions or complaints they may have. At the same time, you'll collect payments and provide customers with the right change. Being able to multitask and juggle these responsibilities will take you very far in this role.
Manager Jobs
At Raising Cane's, you can also apply for leadership positions like Manager jobs. Here, you can try out for the Restaurant Manager and Operations Manager jobs.
As a Restaurant Manager, you're in charge of the overall performance of your Raising Cane's location. You'll make sure the location is profitable and up to Raising Cane's standards. Having good business acumen is crucial for this job.
As an Operations Manager, you'll focus more on the day-to-day concerns of the restaurants. This means you'll make sure the location has all the supplies it needs. You'll also hire and train new staff. So, being able to lead and inspire people is important.
How Much Does Raising Cane's Pay (Hourly & Salary)?


Raising Cane's offers lots of attractive benefits. You'll get an employer match 401(k) retirement plan. Also, you'll receive Dental, Vision and even Supplemental Life Insurance coverage. Believe it or not, they even provide Pet Insurance for those who qualify!.
At a minimum, you could earn $9 an hour as a Front End Associate, 21% lower than the national average for similar jobs elsewhere. Here are a few other examples of salaries you could earn:
Crew Member ($11 an hour)
Field Marketer ($79,000 a year)
Restaurant Staff ($37,000 a year)
Cook ($26,000 a year)
Customer Service Associate/Cashier ($12 an hour)
Restaurant Manager ($62,000 a year)
Operations Manager ($84,000 a year)
How Old Do You Have To Be To Work At Raising Cane's?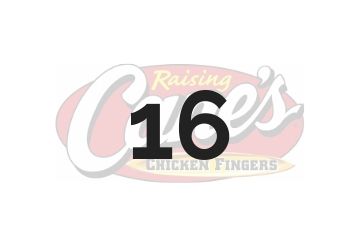 You have to be at least 16 years old to work at Raising Cane's. This is true for most positions that you might apply to. At this age, you could apply for entry-level positions like:
Cook
Crew Member
Restaurant Staff
Does Raising Cane's Drug Test?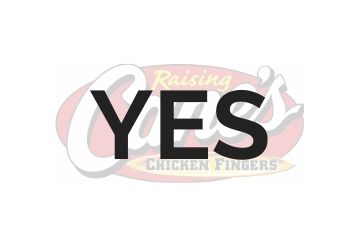 Yes, Raising Cane's does conduct drug tests sometimes. Even though it doesn't happen often, it's always safer to assume that a test may happen.
It's not clear how or where they'll conduct the drug test. Other companies usually collect a urine or hair sample. They either collect the sample on-site or at a clinic.
Does Raising Cane's Do Background Checks?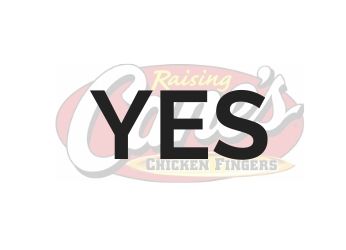 Yes, Raising Cane's does do background checks. According to past applicants, they may look as far back as 3-6 years into your history. In the past, they have hired applicants who have criminal records.
Possible Raising Cane's Interview Questions & Tips

Why Do You Want To Work At Raising Cane?
This is a chance for you to show the recruiter how important the job is to you. Tell them how your interests or strengths are related to the job you're applying for.
Tell Us About Yourself
Give the recruiter a general introduction of who you are as a person. You can mention your work history and education. You can even tell them what you like to do for fun.
How Would You Define Good Customer Service?
This question is slightly more philosophical. There are no right or wrong answers. Just tell them what you think is considered to be 'good customer service'.
How Well Do You Work Under Pressure?
Everyone responds to pressure differently. Be honest about how you work under pressure. This will show the recruiter that you're self-aware and trustworthy.
Do You Have Any Questions For Us?
Even if you don't have a question to ask, go ahead and ask one anyway. Ask a simple question like "What do your staff find most challenging about working here?".
Raising Cane's Hiring Process
Applicants found the hiring process at Raising Cane's to be a positive experience. They say the interview process is easy. In total, it should only take you a day or two.
Sometimes, recruiters will call you as the first step of the process. Then, you'll be interviewed face-to-face at a Raising Cane's location. They might even give you a problem-solving exercise just to see how you think.
No matter what job or company you're interviewing with, always look your best! Come dressed in a business casual outfit. 
Good luck!