Rainbow Jobs & Careers – Application, How to Apply, Requirements & Interview Tips
Last Updated:
September 20th, 2019

by

If you love fashion and want to help others tap into their great fashion sense, fill out and submit your Rainbow job application today.

Rainbow Shops, often just called Rainbow, was first founded in 1935. The company started out as a small boutique with a single store in New York City. Today, Rainbow has grown exponentially and have over 1,100 locations in 37 different states, Puerto Rico and the U.S. Virgin Islands.

Rainbow is dedicated to bringing the latest and hottest fashion trends to their stores and consumers will enjoy the affordable prices and high quality pieces.

Rainbow employs interested applicants to work in their stores and you may find yourself working as a sales associate or managing the entire store as a manager.

If you want to be engulfed in the fashion world while using your superior customer service skills, submit your Rainbow job application now.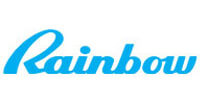 How to Apply for Employment at Rainbow
To apply for employment at Rainbow Shops, the most commonly used method is by submitting an online application.
Application Information
Minimum Age Requirement: The minimum age for employment at Rainbow is 16 years old.
Hours of Operation: Rainbow Shops is open Monday – Saturday from 10:00 am until 9:00 pm and on Sunday from 12:00 pm until 6:00 pm.
Methods to Apply: Interested applicants can apply for a position at Rainbow by submitting an online application through the Rainbow website.
Searching for an Open Position
To search for an open position, you will need to visit the career page. From there, you can either search by store positions or by entering your zip code.
Results will be displayed based on the criteria you chose to search. Once you find an open position you are interested in, click on the job title to be taken to the job description.
Applying for a Job
To apply for a position, click on the job title and under the skills required, click "apply online."
You will be taken to the online job application form, which is short and sweet. The first part of the application asks for your personal details followed by your employment history, your work experience, cover letter, and resume.
Once you fill in those fields, you can submit the job application.
Application Tips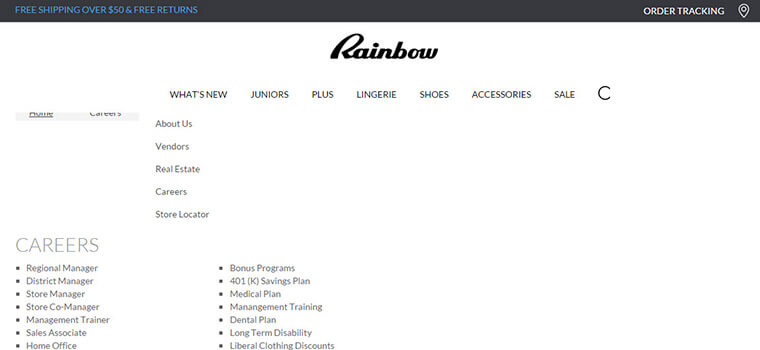 As you go through the job application, you may be unsure of some of the questions asked. Below, we will go over some tips to help you get through the process quickly and smoothly.
Create a Good Resume
Always create a good resume that details your experience, achievements, and skills. Your potential employer will look over your resume and decide whether you appear to be qualified or not.
If you do not have a resume, make one now so that you can put yourself ahead of other applications who don't have one.
Don't Forget Your Cover Letter
Your cover letter is just as important as your resume, if not more important. Your cover letter is the first thing your potential employer sees and often, they do not look further than this document.
Your cover letter should highlight your biggest achievements and accomplishments.
Include Your Employment History
You always want to include your employment history when you fill out your application. First and foremost, your work experience can help show that you have the skills needed for the job since some of them may require previous experience.
There is a small box to explain why you left your previous position, so you have a chance to offer an explanation.
Should You Follow Up?
You can follow up on a position you applied to by calling the location you submitted your application for. You should give the manager a chance to review your application for a couple days before you call in.
When you do call the company, ask for the hiring manager. If he or she is unavailable, ask when a better time to call back would be.
Positions and Salary Information
Rainbow Shops hires employees to work in both entry-level and management positions throughout their 1,100 stores. You may find yourself working as a sales associate and helping customers pick out their favorite tops or you may find yourself managing the daily operations of the store.
Each position offers you the opportunity to grow and advance throughout the company.
Sales Associate – The Sales Associate is responsible for checking customers out as well as helping them throughout the store. As a Sales Associate, you can expect to make between $7 and $9 per hour.
Assistant Manager – The Assistant Manager is responsible for handling all operations in the store including asset protection, financial goals, and similar. As an Assistant Manager, you can expect to make between $10 and $14 per hour.
Store Manager – The Store Manager is responsible for ensuring customer satisfaction and hiring new employees. As a Store Manager, you can expect to make between $30,000 and $50,000 per year.
Best Entry-Level Positions
Rainbow offers entry-level positions for all interested applicants. The entry-level position is an important part of the company and you will help customers in a face-to-face environment.
Working in an entry-level position prepares you for the opportunity to work in a management position and grow with the company.
Sales Associate
The Sales Associate is responsible for greeting and helping customers in the store. He or she will handle all monetary transactions with customers as well.
In this role, you will also be in charge of making sure clothing on the racks is organized, folded properly, and neatly displayed. He or she will also ensure that the store is kept clean and that customers are enjoying their time.
Rainbow Shops Careers in Management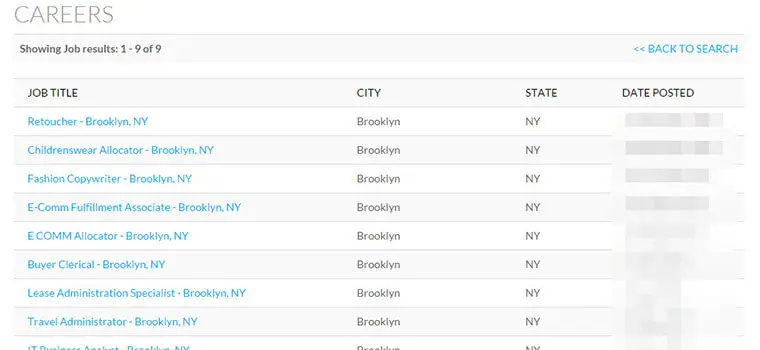 Rainbow offers a couple of management positions. Whether you are a new applicant or a current employee, you can move into a management position and lead a team. These positions provide you with more responsibility and you can use your leadership skills to help your team succeed.
Assistant Manager
The Assistant Manager is responsible for all operations in the store including asset protection, sales, and customer happiness.
In this role, you will also provide support to the Sales Associate and cover the register when the store is busy. You will also help customers locate the items they are after and help them find another size when they choose the wrong one.
Store Manager
The Store Manager is responsible for creating a professional and friendly environment for employees and customers. He or she is responsible for making sure that all company policies, goals, and procedures are met and maintained.
In addition, the Store Manager is responsible for recruiting, hiring, and training new employees.
Interview Questions and Tips
It is important that you prepare thoroughly for your interview so that you know how to answer the questions you are asked. Below, we will explore some of the questions you may run into during your Rainbow interview.
How Would You Provide Good Customer Service?
You may be asked how you would provide good customer service in the store. You should answer with the customer in mind. You want to make sure that you are showing the interviewer that you care about customers.
How Would You Handle a Return?
You may be asked how you would handle a return from a customer. It is important that you keep customer service in mind.
You should let your interviewer know that you will follow all company policies and do what you can to keep the customer happy.
Why Did You Leave Your Last Position?
You may be asked why you left your last position. You should answer honestly and let the interviewer know your explanation for it.
Leaving a job is not always a bad thing and your interviewer is trying to gauge whether you have a habit for leaving jobs or not.
Helpful Research for Your Rainbow Interview
Rainbow Shops was first founded in New York City in 1935. The company quickly expanded and currently has 1,100 stores throughout the US, Puerto Rico, and the U.S. Virgin Islands.
The company is dedicated to providing consumers with the latest in fashion trends and Rainbow specifically targets the juniors market.
In addition, Rainbow Shops is proud to offer a line of plus size clothing that is attractive and perfect for any woman with curves.
What Employees Say About Working Here
Employees who work at Rainbow are happy in their positions. Many of the employees mention that they love being able to use their customer service skills to help customers who enter the store.
In addition, employees are happy with the scheduling and the flexibility of being able to ask for certain hours. In addition, some of the employees mentioned that they feel like it is easy to move up in the company and there is definitely room for advancement.