Qdoba Careers & Jobs – Application, How to Apply, Requirements & Interview Tips
Last Updated:
June 18th, 2020

by

If you're looking for a rewarding food & beverage career at a fast-casual restaurant chain, look no further than Qdoba!

Qdoba is a chain of fast-casual restaurants specializing in Mexican-style cuisine. The restaurant was opened in 1995 in Denver, Colorado. At first, it was known as Zuma Fresh Mexican Grill.

Today, Qdoba has more than 700 locations in 47 states across the U.S. Qdoba's headquarters are located in San Diego, California.

This guide will teach you everything you need to know to land a job at Qdoba. We'll go through popular jobs you could apply for. Then, we'll explore the salaries you could earn. You'll even find useful tips to ace the hiring process!

At Qdoba, you could work as a Cook, Server, Cashier and much more!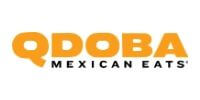 Qdoba Jobs & Careers

Finding the perfect Qdoba job to apply for is easy! Just head over to their careers website. On this site, you can find the jobs closest to your location.
Qdoba has many positions you can apply to, like:
Cook
As a Cook, you'll get to work in Qdoba's kitchen. There, you'll follow Qdoba's standard recipes and prepare meals ordered by customers. You need to be comfortable working on your feet in a hot kitchen environment for this role.
Prep cook
In the kitchen, it's important that all the raw food ingredients are ready to be cooked. That's where you come in! As a Prep Cook, you'll prepare meats, and other ingredients to be cooked to order. For this job, you need to be able to work efficiently performing repetitive kitchen tasks.
Server
As a Server, you'll be the friendly face that customers see. You'll start by greeting and seating customers. Then, you'll collect their orders and make suggestions. For this role, it's good to have customer service experience. Having a friendly personality is a plus!
Restaurant Staff
In the Restaurant Staff role, you'll work in the main dining area supporting your team. You might take orders or bus tables. Your focus is the cleanliness and comfort of the dining area for customers. In this role, it's important that you can multitask well.
Cashier
As a Cashier, you'll prepare bills and collect payments from customers. Then, you'll provide change as needed. For many customers, you'll process card payments using the credit/debit card machines. Having experience handling cash is a plus for this role.
Manager Jobs
Qdoba also has Manager Jobs that you can apply for. For example, there are the General Manager and Shift Manager roles.
As a General Manager, you'll oversee an entire Qdoba location of your own. You'll make sure the restaurant has enough supplies. You'll also hire, train, and lead your workers to perform their best!
For the Shift Manager role, you'll lead your restaurant during your assigned shift. Here, you'll lead and inspire your teammates to perform well. If there are any problems they can't solve themselves, they'll come to you for guidance.
How Much Does Qdoba Pay (Hourly & Salary)?

When you land a career at Qdoba, you'll get access to great benefits. These include health benefits like Health, Dental and Vision Insurance coverage. You'll also participate in the company's retirement plan. Also, you'll be entitled to staff discounts.
At Qdoba, you could make at least $9 an hour as a Front End Associate, 17% below the national average for similar jobs. Here are a few other salaries you could earn:
Cook ($11 an hour)
Server ($10 an hour)
Restaurant Staff ($12 an hour)
Prep Cook ($11 an hour)
Cashier ($11 an hour)
General Manager ($45,000 a year)
Shift Manager ($13 an hour)
How Old Do You Have To Be To Work At Qdoba?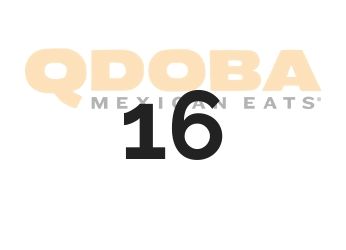 You have to be at least 16 years old to work at Qdoba. This applies to most jobs at the restaurant. Higher-level jobs like Manager may require you to be 18 years old.
At 16 years old, you can apply for entry-level jobs like:
Restaurant Staff
Server
Cook
Does Qdoba Drug Test?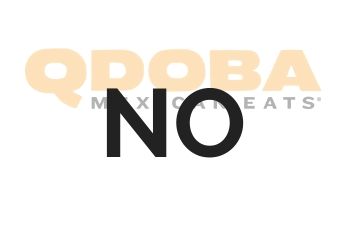 No, Qdoba does not seem to perform drug tests. However, it's always safer to assume that a company might perform a drug test when you apply for a job.
Most companies perform a drug test by collecting a urine or hair sample. These samples may be collected on-site or at a third-party medical facility like a clinic.
Does Qdoba Do Background Checks?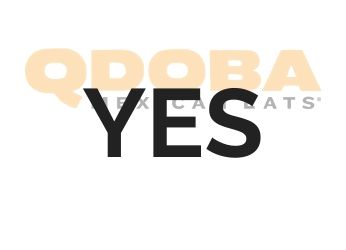 Yes, Qdoba sometimes performs background checks. It's not clear how far back into your history they will check. In the past, Qdoba has hired applicants with criminal records.
Possible Qdoba Interview Questions & Tips

Why Do You Want To Work At Qdoba?
Show them that the job you're applying to is important for you. Tell them how it's related to your personal interests or your long-term goals.
What Are Your Strengths and Weaknesses?
Focus on strengths that are relevant to the job you want. Be proud of your strengths but always stay humble. Don't be afraid to share your weaknesses, either. Sharing your weaknesses shows you're self-aware.
Why Should We Hire You?
This is your time to shine! Tell them how your strengths will benefit them, especially in the role you're applying for. Speak confidently about yourself and your abilities.
What Can You Tell Us About Qdoba?
Recruiters don't expect you to know everything about their company. Still, you should know some of the basics. So, always do your homework! Study this article closely and read up about the company.
What Would You Do If You Saw Your Colleague Stealing?
Recruiters like to ask "What-if" questions like this. Firstly, always avoid direct conflict. Be honest, and report any misconduct you see to a superior like a Supervisor or Manager.
Qdoba Hiring Process
Past applicants have found the Qdoba hiring process to be a positive experience. They found the interview process to be easy. In total, the process should only take you a day or two.
Sometimes, the hiring process starts with a phone call. Almost always, you'll be interviewed on-site at a Qdoba location. They might give you a problem-solving exercise to test you.
Dress to impress! Come to your interview dressed in a business casual outfit.