Online Price Rite Job Application – Employment Form & Job Interview Tips
Last Updated:
September 20th, 2019

by

If you enjoy the atmosphere of a retail store along with providing quality customer service, get ready to fill out and submit your Price Rite job application today.

Price Rite is a retail grocery chain that is dedicated to providing quality products to consumers. The company focuses on offering the lowest prices while continuing to offer the highest quality products. The company does support local farmers, so the meat is fresh and straight from the farm.

Price Rite is located in Connecticut, Pennsylvania, Massachusetts, New Hampshire, Maryland, Rhode Island, New York, New Jersey and Virginia. Each store has approximately 35,000 square feet of shopping space.

Interested applicants will find that Price Rite employs applicants for a variety of positions from cashier to management.

If you want to provide quality customer service to customers while enjoying the perks of working in a grocery chain, submitting your application to Price Rite may be the right move for you to make.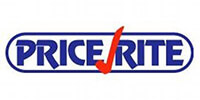 How to Apply for Employment at Price Rite
To apply at Price Rite, the most commonly used method is by submitting an online application.
Application Information
Minimum Age Requirement: The minimum age required to work at Price Rite is 16 years old.
Hours of Operation: Price Rite is open Monday – Saturday from 8:00 a.m. until 9:00 p.m. and on Sunday from 8:00 am until 8:00 pm.
Methods to Apply: Interested applicants can apply to Price Rite by filling out and submitting an online job application through their application portal.
Searching for an Open Position
To search for an open position, interested applicants will need to visit the job search page. From here, you will need to enter in your state or your zip code and press the search button
You will be shown a list of locations within your search area. Click on the location and all open positions at that location will be displayed for you to see.
Applying for a Job
To apply for a position, click on the job title that interests you. You will be taken to a page that discusses the job, the requirements, and expectations. If you meet the criteria, click on the "apply" button.
The application will start with a section that asks for your personal information and a username and password for an online account.
Following the above section, you will need to read and sign any applicable disclosures and answer some pre-employment questions.
The next section includes your education history, work experience, and references. After that, you will be asked some identification questions, which do not have to be answered if you choose to decline them.
Once you get through the application, you will then review, sign, and submit it.
Application Tips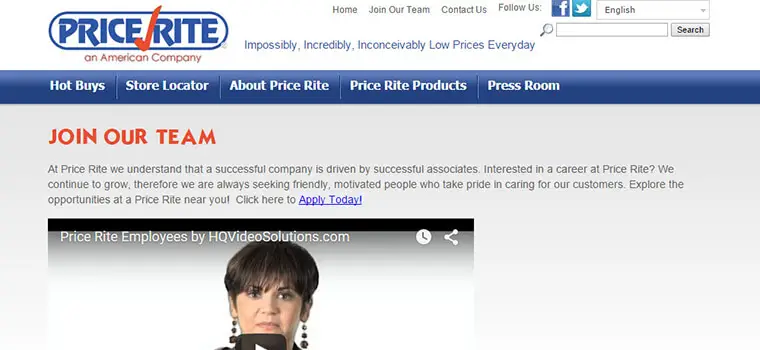 As you go through the application, you may be faced with questions that you do not know how to answer. The tips below will
help you get through the application smoothly.
Your Education History
If you have continued your education past high school, make sure to include it. Entering in college information is not going to hurt your chances of being hired and, you may find that you qualify to work in a different role.
For instance, some positions may require you to have a college education.
Your Work Experience
Always include your work experience when filling out your job application. You never want to lie on this section as your previous jobs are typically linked to your background/credit report.
If you have had a negative experience in a position, do not hide it, but explain it.
Pre-Employment Questions
You should always fill out the pre-employment questions correctly and accurately. Many of the questions ask about your age, your right to work, and whether you have worked at Price Rite before.
Never lie on these questions as employers usually verify this information.
Should You Follow Up?
You can follow up on a submitted application by logging back into the account that you created when you first applied. Then, you will be able to see the status of your application.
You can also follow up on a submitted application by calling the store location that you applied to. It is best to let the manager review your application for a couple of days before calling.
When you do call, make sure that you ask to speak directly to the hiring manager. If he or she is unavailable at the time, ask when a better time to call back would be.
Positions and Salary Information
Price Rite hires employees to work in their entry-level and management positions. There is an opportunity for growth and movement throughout the company.
All employees should be friendly and enjoy working in a face-to-face atmosphere with customers.
If you are looking to enter the workforce for the first time or you want to start your career in a management role, working at Price Rite may be the right move for you.
Carts Clerk – The Carts Clerk is responsible for gathering carts and unloading abandoned carts. As a Carts Clerk, you can expect to make between $8 and $9 per hour.
Cashier – The Cashier will handle all monetary transactions with customers. As a Cashier, you can expect to make between $8 and $9 per hour.
Department Clerk – The Department Clerk will work in his or her assigned department and assist customers in finding the products he or she needs. As a Department Clerk, you can expect to make between $8 and $9 per hour.
Stocking Clerk – The Stocking Clerk is responsible for keeping all of the shelves in the store stocked. As a Stocking Clerk, you can expect to make between $8 and $9 per hour.
Front End Lead Clerk – The Front End Lead Clerk is responsible for helping all Cashiers as well as providing service at the customer service counter. As a Front End Lead Clerk, you can expect to make between $9 and $11 per hour.
Assistant Manager – The Assistant Manager is responsible for overseeing the daily activities in the store and helping the Store Manager. As an Assistant Manager, you can expect to make between $15 and $17 per hour.
Store Manager – The Store Manager is responsible for all operations in the store. He or she will oversee all employees as well. As a Store Manager, you can expect to make between $62,000 and $70,000 per year.
Best Entry-Level Positions
Price Rite hires employees to work entry-level positions in their 64 stores. These positions are important as they give a face to the company. All employees in these roles will need to have good customer service skills.
Carts Clerk
The Carts Clerk is responsible for emptying shopping carts that are left behind. You will also handle items that have been returned to the store as well.
In this role, you will help gather carts from the parking lot to ensure that there is an ample number of carts available in the store for customers.
Cashier
The Cashier is responsible for handling all monetary transactions including checking customers out once they have shopped. You must possess strong customer service skills as well.
When not working on the register, you will clean the store, stock shelves, and help in other areas where the manager needs your help.
Department Clerk
The Department Clerk is assigned to a specific department including, but not limited to, the deli, product, meat, dairy, and more. In this role, you will keep the shelves stocked and the items looking nice on the shelves.
You will help customers order the items they need, which include locating, cutting, and preparing food items.
Stocking Clerk
The Stocking Clerk is responsible for stocking all shelves as well as rotating products on the shelf to ensure the label is displayed correctly. He or she will ensure that all aisles look nice throughout the store.
In this role, you will alert the manager if more product is needed and when there is a problem with a product.
Front End Lead Clerk
The Front End Lead Clerk is an entry-level management position that prepares you to move into a management role. In this position, you will order supplies, help cashiers, provide quality customer service, and ensure all state and health codes are followed.
In addition, you will help out in all areas that are understaffed. It is important that you always report any suspicious behavior or improper monetary transactions.
Price Rite Careers in Management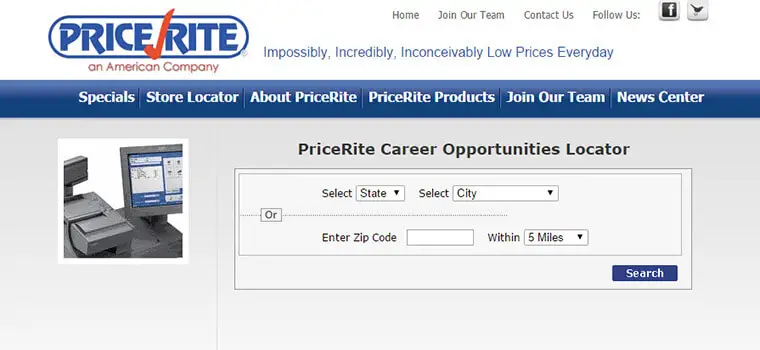 Price Rite offers a couple of management positions and will
hire in-house employees
to take on these leadership roles. Many managers in the stores started out in an entry-level position.
Full-time employees enjoy company perks, benefits, and much more.
Assistant Manager
The Assistant Manager is responsible for overseeing the daily operations in the store. He or she will handle customer complaints and inquires in a timely manner.
The Assistant Manager works closely with the Store Manager and will train employees who need additional training in their assigned area.
Store Manager
The Store Manager is responsible for every operation that takes place in the store. He or she will recruit, hire, and train new employees, as well as handle payroll, scheduling, and any employee complaints.
In this role, the Store Manager will set financial goals for the store and ensure that his or her store is profitable.
Interview Questions and Tips
If you are nervous about your interview, it is okay. Take a deep breath and read through some of the questions they may ask you below. You should take time before you go in for your interview to practice answering some of the most common questions asked.
Why Do You Want to Work Here?
The interviewer may ask why you want to work at Price Rite. There is no right or wrong answer, so you should answer honestly and let the interviewer know of your intentions.
What is a Team to You?
Since many of the employees at Price Rite work in a team-like setting, it is important that you want to be part of a team.
They will likely ask you what "team" means to you and how you plan to be part of one. You should answer honestly and talk to the interviewer about how you would be a good team player.
How Would You Interact with an Upset Customer?
They may ask you how you would interact with an upset customer. Since you will be working in a retail location, you are likely to find an upset customer her and there.
You should answer the question honestly and let the interviewer know that you would follow all company policies as well.
Helpful Research for Your Price Rite Interview
Price Rite is able to separate itself from other grocery chains as they offer up to a 50 percent discount on all items. It is very important to the company to offer quality products at the most affordable prices.
Price Rite first opened in 1995 and has since grown to include 64 locations throughout eight different states in the US.
Many of the stores have 35,000 square feet of shopping space and Price Rite's mission is to focus on the customer, the amount of savings, and the freshness of the product.
What Employees Say About Working Here
Employees at Price Rite enjoy their interactions with customers. Many of them have said that their encounters with management have been pleasant and when they need help, they can get it.
Other employees have said that the company is flexible when it comes to scheduling and you have a good work/life balance.