PNC Careers & Jobs – Application, How to Apply, Requirements & Interview Tips
Last Updated:
January 7th, 2020

by

With a PNC career, you'll get a chance to work at one of America's biggest banks!

PNC gets its name from the merger between the two companies. These were the Pittsburgh National Corporation and Provident National Corporation which merged in 1983.

The company is based in Pittsburgh, Pennsylvania. It operates in 19 states with over 2,000 branches and over 9,000 ATMs!

This guide will show you everything you need to know to get a job at PNC. Here, you'll find a few jobs you can apply for, how to do a PNC application, salaries you could earn, and even interview questions you might get asked!

At PNC, you could work as a Teller, Customer Service Representative, Application Developer and much more!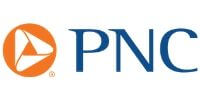 PNC Jobs & Careers

To apply for a job at PNC, you can go straight to their careers website.
On this site, you'll find lots of useful information on PNC's work culture, benefits, and so much more. On that site, you can apply to many different jobs at PNC, like:
Teller
As a Teller, you'll be helping customers with their everyday banking needs. This usually means helping them with things like their deposits and withdrawals.
At the same time, you'll also be answering any questions or concerns that the customer may have.
In this job, you'll be the friendly face that customers interact with when they're at a bank branch of PNC.
You'll be great at this job if you love working with customers. A friendly personality and an attentive ear will help you go a long way.
It's also important that you're good at multitasking since you'll be helping customers while also interacting with them.
Customer Service Representative
As a Customer Service Representative, you'll be the customer's own problem-solver.
In this role, you'll be the one taking care of customer's questions and problems. You'll also recommend financial products and services to help those customers.
Part of this job also involves documenting the challenges that customers face. This allows the company to learn through your experiences to become better and more efficient.
In many ways, you're the eyes and ears of the company!
This job is great for you if you enjoy helping customers overcome their challenges. It's also important that you can listen attentively and communicate clearly.
Application Developer
As an Application Developer, you'll be working on the bank's software solutions.
In this role, you'll help to develop, test, and implement software solutions used to run the business. You'll also support the business by maintaining and debugging these software solutions so they're always working.
Also, you'll prepare technical documents to help your colleagues who will use the software you develop.
For this job, it's important that you have strong technical abilities. However, it's also important that you are also able to do technical writing.
Being a team player will also take you a long way since you'll be helping colleagues from different departments.
Quantitative Analyst
As a Quantitative Analyst, you'll be working with a lot of data. This means performing quantitative analysis and coming up with financial models. These will help the bank's management in their decision-making.
Part of this job also includes working with documentation. This is to make sure that everything you do follows banking rules and regulations.
You'll be great for this job if you're comfortable working with lots of data. Crunching numbers will be the focus of the job. Having strong analytical skills will also take you a long way in this job.
Sales Representative
Being a Sales Representative, your focus is on promoting PNC's products and services to customers.
To do this, you'll work with them on a more personal level. Building relationships will be an important part of your job.
When working with customers, you'll learn to ask the right questions. When you understand what the customers want, then you'll be able to sell them the right products and services.
You'll be great at this job if you love selling. Having the ability to persuade customers will also go a long way. As with most jobs, it's important for you to be good at working with customers.
Manager Jobs
PNC also has many Manager jobs that you can apply for. Two examples of this are the Branch Manager and Vice President.
As a Branch Manager, you'll be leading a PNC Bank branch of your own. If there are any problems that your team members can't handle on their owns, you'll be the one they come to for guidance and advice.
As a Vice President, you'll be working on more 'big picture' matters. This means helping a section of the business to function efficiently.
Your focus will be on generating more profits for your section of the business while following PNC's overall strategy.
How Much Does PNC Pay (Hourly & Salary)?

At a minimum, you could make $15 an hour as a Customer Service Representative, 18% above the national average for similar jobs. To get a better sense of what you could make at PNC, here are a few more examples:
With a job at PNC, you'll get access to a wide range of benefits. This includes financial benefits like a 401(k) savings plan and an Employee Stock Purchase Plan.
The company will also support your health and wellbeing with medical, prescription, dental and vision benefits among others.
Overall, the company believes in supporting your professional growth with mentor programs and other initiatives.
How Old Do You Have To Be To Work At PNC?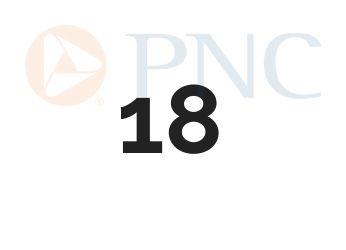 You have to be at least 18 years of age to work at PNC.
This is true for any position you might apply for at PNC. At this age, the entry-level positions you could apply for include:
Teller
Customer Service Representative
Personal Banker
Does PNC Drug Test?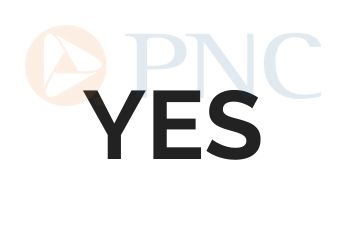 Yes, PNC does conduct drug tests.
Previous applicants have shared that they did this using a urine test. In some cases, applicants were sent to a third-party facility to have a test done.
Whatever the odds, it's always safe to assume that a company will perform a drug test when they interview you. It is also possible that they might perform random drug tests after hiring you.
Possible PNC Interview Questions & Tips

Why Do You Want To Work For PNC?
This is a normal question that most recruiters will ask. They ask you this question to understand your reasons for wanting to work with them. They'd like to see if your reasons are a good fit for their work culture.
A good answer is one that highlights your interests and strengths. For example, you can tell them that you have a passion for finance or that you like helping customers. These are passions and strengths that will help their business.
Tell Me About A Time You Went Above And Beyond For Someone
This question may be asked in regards to a customer or a colleague. Recruiters ask this question to see if you're the kind of person who just does the bare minimum.
A good answer is one that shows you're willing to do more than just the minimum for someone else. Your answer should show the recruiter that you don't mind working a little harder to make a customer or colleague happy.
How Would You Handle This Situation?
This is a 'scenario' or 'pretend' kind of question. Recruiters ask this type of question to see how you think when you're faced with a challenge.
The answer will depend on the exact scenario they give you. However, there are ways to make your answer better.
Firstly, your answer should always show them that you'll remain calm and keep your cool no matter how tough the situation is.
Second, you should also show that you're a team player, willing to ask a colleague or manager for help if you can't do it yourself.
PNC Hiring Process
Overall, past applicants have shared that the hiring process at PNC is a positive one.
They've found it to be challenging but not too difficult. In total, the hiring process should take around two weeks.
The process usually starts with a screening phone call. Then, it's usually followed up by an interview on-site at a PNC location. Depending on the job and the situation, some interviews may be done as a group.
No matter what job you're applying for, its always a good idea to look your best. So, be sure to dress in a formal or business casual outfit at a minimum.
Does PNC Do Background Checks?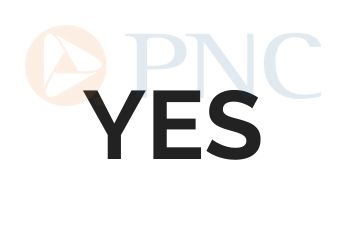 Yes, PNC does background checks.
However, there is no indication of how far back into a person's history they will check.
If the background check takes longer than usual, this might delay the overall hiring process. PNC is a financial institution, so there is a good chance they'll do a credit check as well.