Plato's Closet Jobs & Careers – Application, How to Apply, Requirements & Interview Tips
Last Updated:
September 20th, 2019

by

Plato's Closet careers are a great way to gain retail, customer service and fashion experience. Does this sound like a great opportunity for you? Read on to learn more about working at Plato's Closet!

Plato's Closet is a clothing resale franchise focused on young adult fashion. There are over 470 Plato's Closet stores throughout the United States and Canada, with more opening every month. It is part of a family of resale stores that includes Play it Again Sports and Music Go Round.

Stores buy and sell "gently used teen and young adult style clothing and accessories that are name brands, cool, hip, trendy, clean and in good condition". Sellers are paid on the spot for desirable clothing and accessories, and those items are later resold to customers for a fraction of the price of new items. As a resale store, purchases made at Plato's Closet also help to cut down on the waste caused by simply throwing away clothes or buying them new in stores.

Plato's Closet hires fashion-forward individuals with an eye for trends and a strong attention to detail. Because stores are independently owned and operated, they often have a small, local feel. Working at Plato's Closet is like joining a family business with an already strong brand!

Want to learn more about working at Plato's Closet? Throughout this guide, you'll find everything you need to know about the most popular open roles as well as what to expect in the application process and tips for nailing your interview!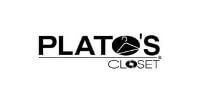 Plato's Closet Jobs & Careers

Because Plato's Closet stores are franchised, applications are only accepted in person. Simply download, print and complete the online application form and bring it in to your desired work location. The most popular positions available at Plato's Closet are Sales Associate/Buyer, Team Leader and Keyholder as well as management roles.
Sales Associate/Buyer
The Sales Associate/Buyer position is perfect for those that are passionate about fashion and working with teens. Sales Associate/Buyers are responsible for buying and selling teen clothing, shoes and accessories, so an eye for the latest teen fashion trends is especially important.
Individuals in this role tag, stock and organize merchandise, maintain the sales floor, and buy new merchandise. Other responsibilities include providing excellent customer service by answering questions and helping with styling, as well as working the cash register. This is an entry-level position that may have some physical requirements, including the ability to lift up to 40 pounds.
Team Leader
Team Leaders are responsible for leading other team members through ongoing coaching and role modeling. They are team players, jumping in where needed to help with the buying or selling process, stock merchandise and ensure the sales floor is organized. Team Leaders are also responsible for opening and closing the store, managing inventory and reviewing sales data to ensure sales goals are met.
This is the ideal role for friendly, customer service-centric individuals with a strong knowledge of the latest fashion trends and brand name items. Strong communication and leadership skills are a must in this role! Previous retail sales experience is required in this role as is the ability to lift up to 40 pounds.
Keyholder
Keyholders are primarily responsible for opening and/or closing the store in a timely manner, balancing the till and making bank deposits. They are also passionate about providing excellent customer service by greeting customers and assisting with their sale or purchase from start to finish, including making clothing and/or accessory recommendations.
The Keyholder role is ideal for individuals who like working in a fast-paced environment with varied responsibilities, especially since Keyholders should be knowledgeable in all aspects of the store's processes. Previous experience in retail sales is a must, as is the ability to lift up to 40 pounds.
Plato's Closet Manager Jobs
Plato's Closet offers a small number of management roles, which include Assistant Manager and Store Manager.
The Assistant Store Manager is second-in-command under the Store Manager and assists in all aspects of the business. This is a highly varied role, which includes buying, pricing, sales, merchandising, loss prevention, and training and managing the staff. Strong customer service skills are a must in the Assistant Manager role!
Assistant Managers should expect to hire, train and coach their staff to deliver on store goals. They are also responsible for overseeing the buying process to ensure the store maintains profitability. Previous supervisory experience is a must for this role, as is the ability to lift up to 40 pounds.
Store Managers are responsible for overseeing all aspects of the store's day-to-day operations. They hire, train and coach employees, create the work schedules and ensure all employees are clear on the store's policies and procedures for buying and selling. Store Managers ensure the store meets is sales goals while dazzling its customers!
Individuals in the Store Manager role are great at focusing on details, with strong leadership skills and an eye for teen fashion and style trends. They are passionate about the customer and their team alike.
How Much Does Plato's Closet Pay (Hourly & Salary)?


Plato's Closet include flexible schedules, full and part-time roles and a generous employee discount on their already low prices.
Sales Associate/Buyers at Plato's Closet can expect to earn an average of $9.11 per hour while Store Managers average $39,843 per year. This is similar to Sales Associate roles at another clothing resale franchise, Uptown Cheapskate, where Sales Associates earn an average of $9.29 per hour. Pay ranges for the most popular jobs are:
Sales Associate: $7.25 – $13.85/hour
Team Leader: $10 – $16/hour
Assistant Manager: $11 – $16.65/hour
Store Manager: $30,000 – $49,700/year
How Old do You Have to Be to Work at Plato's Closet?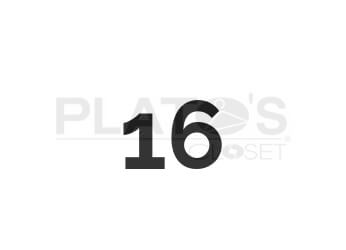 The minimum age to work at Plato's Closet is 16 years old. Entry-level positions are limited to:
Does Plato's Closet Drug Test?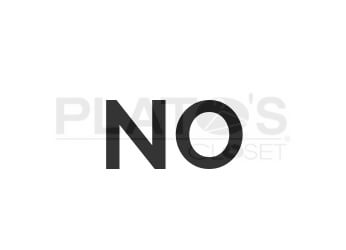 Plato's Closet does not drug test. However, because stores are franchised, policies on drug testing may vary. Be sure to review your hiring paperwork if you have questions.
[adinserter block="2″]
Possible Plato's Closet Interview Questions & Tips


Did you land an interview at Plato's Closet? Congratulations! Read on for some of the most commonly asked questions and some tips for answering!
Why Do You Want to Work for Plato's Closet?
This is the most common question we see come up at interviews. Take the things you learned from this guide and your research to come up with a great answer! Maybe you want to work at Plato's Closet because you love teen fashion and are passionate about customers.
You might love the idea of recycling fashion. Maybe you're looking forward to joining an awesome team.
Think about what attracted you to Plato's Closet in the first place and use that to help you with an answer. If you're also a customer of the store, let them know!
How Do You Organize Your Closet?
Stocking merchandise at Plato's Closet is a lot like organizing your own closet, with a variety of different items for all seasons and occasions. Do you organize by color, season or occasion? Are there certain items you like to keep together, like necklaces and jewelry or handbags?
Your interviewer likely wants to see how you think about organization, especially when items are so varied. Talk through your process and give them a little insight into your own closet!
Tell Me About a Time When You Had to Calm Down an Upset Customer and What You Did to Solve the Situation.
Let your customer service skills shine for this question! Remember not to bad mouth the customer. Talk instead about what you did to de-escalate the situation and make the customer happy. When thinking about your example, try to avoid sharing one in which you were not successful in solving the situation.
Tell your interviewer about how you listened to the customer and what steps you took to ensure they left the store satisfied with their experience.
How to Dress for Your Plato's Closet Interview
When going in for your interview, be sure to dress in business casual attire. This means no jeans, sneakers or t-shirts. Remember, first impressions are important and making a strong one will help you land your role.
What to Bring to Your Plato's Closet Interview
It's always a good idea to bring copies of your resume as well as any documentation you'll need if you are hired on the spot, like identification. Be sure to also bring a notepad and pen for writing notes and a bottle of water just in case!