Pinkberry Jobs & Careers – Application, How to Apply, Requirements & Interview Tips
Last Updated:
September 20th, 2019

by

If delicious frozen sweet treats are your forte, then get ready to fill out and submit your Pinkberry job application today.

Pinkberry is a frozen yogurt shop that serves up fresh and tart frozen yogurt. The company first began in Los Angeles, California in 2005. The concept of the company exploded and currently, Pinkberry has expanded into 21 different countries in just 10 years.

Pinkberry is committed to providing only the best products to keep customers coming back for more. The company employs interested applicants who are energetic, lively, and upbeat to work in their locations.

As an employee at Pinkberry, you may find yourself working as a team member helping customers sample and pick their favorite flavor or as a general manager running the entire store.

If you enjoy a great, sweet, tart treat all bundled up into a cup with your choice of toppings, working at Pinkberry may be the right move for you.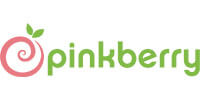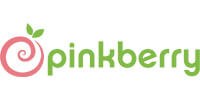 How to Apply for Employment at Pinkberry
To apply for a position at Pinkberry, the most commonly used method is by submitting a paper application.
Application Information
Minimum Age Requirement: The minimum age required to work at Pinkberry is 16 years old.
Hours of Operation: Pinkberry is open for business Sunday – Thursday from 11:30 am until 9:00 pm and on Friday and Saturday from 11:00 am until 10:00 pm. Hours may vary by location.
Methods to Apply: Interested applicants can apply to Pinkberry by filling out and submitting a paper application to their local store.
Searching for an Open Position
To search for a position at Pinkberry, you will need to contact your local store. Since there is not an online application wizard, you cannot search for open positions online.
To locate a local store, you will need to visit the Store Locator page. From here, you can enter in your address and locate the nearest store.
You will be able to visit the local store's website, view the address, and see the phone number.
Applying for a Job
To apply for a position at Pinkberry, you will need to fill out a paper application and submit it to your local store.
The paper application is not long and consists of basic questions that you would find on any application.
The first section of the application is about your personal information including your phone number, address, and social security number. You will need to fill out your desired salary, the position you are applying for, and the date you are available to start working.
After you fill in your personal details, you will be asked some questions about whether or not you have ever worked for Pinkberry, if you are legally allowed to work, and whether or not you have been convicted of a felony.
The next sections include your education history, followed by your references, and then your work history.
The last section includes your availability and then you can sign the application and submit it for consideration.
Application Tips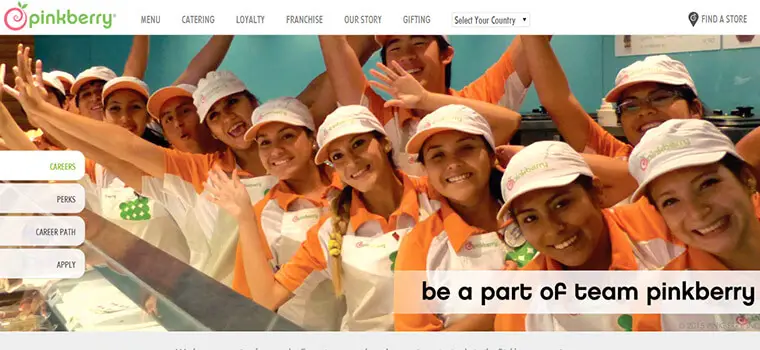 When you go through the application, you may be confused by some of the questions you are asked. Below, we will go over some tips to help you get through it smoothly.
Don't Be Afraid if You Have a Criminal Record
If you have been convicted of a felony, do not be afraid to submit your application. Just because there is a question about it does not mean that you will be disqualified.
In fact, the application states that all circumstances including the type of offense and the date of the offense are taken into consideration.
There is a small area for you to explain the charge as well.
You Must Include References
The application asks you for three references. It specifically says professional references, so you need to strive to have three on hand. These references can be former co-workers, bosses, etc.
If you do not have three professional references, then you can include educational references and then personal references.
Your Availability is Weighed Heavily
On the application, you will be asked what your availability is. It is vital that you pay attention to what the application says. Pinkberry requires that you work two days a week for a minimum of 10 hours and two weekend shifts.
Should You Follow Up?
You should follow up on your Pinkberry job application by calling the store you applied to. You should give the hiring manager a couple of days to review your application first before calling.
When you do call, ask to speak to the hiring manager directly. If he or she is unavailable, ask when a good time to call back would be. Your persistence will pay off and the hiring manager will take notice.
Keep in mind though, if you say you are going to call back at 3:00 pm, do not wait until 3:30 pm to call in. You always want to be on time or slightly early.
Positions and Salary Information
Pinkberry hires employees to work in their stores in both entry-level and management capacities. Each employee of the company plays an important role within the company and is the heart of the store.
All positions interact with customers on a face-to-face basis. You will find that working at Pinkberry allows you to stay upbeat, happy, and energetic.
Team Member – The Team Member will serve customers their choice of frozen yogurt. He or she will also complete monetary transactions with the customer as well. As a Team Member, you can expect to make between $8 and $10 per hour.
Shift Lead – The Shift Lead will help solve all problems that arise and oversee the Team Members. As a Shift Lead, you can expect to make between $10 and $14 per hour.
General Manager – The General Manager is responsible for overseeing the store and ensuring profits are high and expenses are low. As a General Manager, you can expect to make between $35,000 and $48,000 per year.
Area Manager – The Area Manager is responsible for all stores in his or her area. In this role, you will need to make sure all stores are succeeding. As an Area Manager, you can expect to make between $80,000 and $90,000 per year.
Best Entry-Level Positions
Pinkberry hires interested applicants to work in their entry-level team member position. In this role, you are responsible for being the face of the company.
The entry-level position allows you to learn the skills you need to move up in the company.
Team Member
The Team Member interacts with customers by greeting them, striking a conversation, and helping them find the products they need.
You will serve customers by placing their choice of frozen yogurt flavor into a cup and adding the correct toppings as requested.
In this role, you will check customers out, provide them with superior service, and maintain the cleanliness of your area.
Pinkberry Careers in Management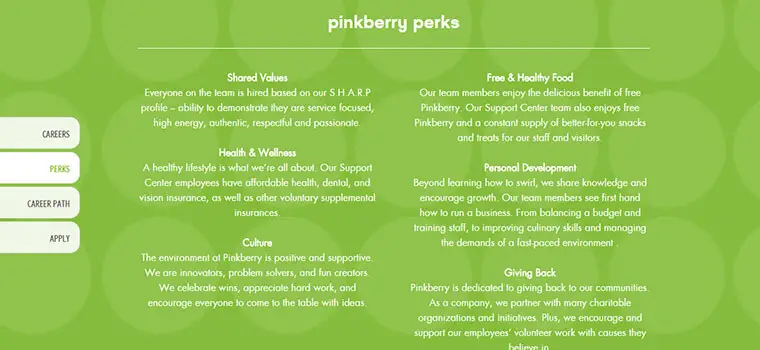 Pinkberry hires employees to take on leadership roles in management positions. The company offers a variety of benefits for full-time employees to enjoy.
The entry-level position prepares you to become a leader and move right into a management position.
Shift Lead
The Shift Lead is responsible for being the go to person that Team Members can count on. In this role, you will motivate, encourage, and lead employees to get the job done and reach goals that are set forth.
The Shift Leader is in charge of ensuring that all customers are happy and the store meets the highest level standards.
General Manager
The General Manager is responsible for creating a store that is customer focused through the service it provides and its employees.
In this role, you will be in charge of making sure the store meets all financial goals, grows, and is profitable.
In addition, the General Manager will recruit and hire new employees as well as setting the schedule.
Area Manager
The Area Manager is responsible for being the main contact between all stores. He or she will provide superior service to all managers and provide additional training when needed.
In this role, you will be required to inspect stores, monitor profits, and ensure the stores are growing.
Interview Questions and Tips
When you go to your Pinkberry interview, it is important that you are prepared, otherwise, you may find that it does not go well. Below, we will go over some interview questions that you may run into.
Can You Work Alone and as Part of a Team?
You may have to work alone at times and others you may be working with staff members, so it is important that you can do both.
Your interviewer may ask you if you are comfortable with both, so make sure you let them know if you are or are not.
What Would You Do if You Were Out of a Flavor a Customer Wanted?
You may be asked how you would handle a situation where a yogurt flavor was sold out and a customer was requesting it. You should handle this situation with customer service in mind and you want to make sure you focus on the customer.
You could offer free samples of your other flavors to help them choose one or you could suggest a delicious flavor for them to try.
Can You Handle Basic Math without a Calculator?
There may be times where you need to figure out how much change to give to a customer. Your interviewer may ask you to work out some problems or they may ask you if you are able to work out math problems without a calculator.
Helpful Research for Your Pinkberry Interview
Pinkberry was first opened in 2005 and has grown substantially in the last 10 years. The company has locations in 21 countries throughout the world.
The company makes yogurt fresh each and every day to provide customers with the best products available. Pinkberry focuses on the customer and wants each one to enjoy their entire experience from the moment they walk in the door.
What Employees Say About Working Here
Employees working at Pinkberry are happy in their positions. The employees are happy with the discounts they receive on the frozen yogurt. In addition, they say management is always planning events, coordinating ideas, and more.
Many employees also like their management teams and say that there is room for advancement within the company.