Petsmart Careers & Jobs – Application, How to Apply, Requirements & Interview Tips
Last Updated:
January 13th, 2020

by

If you're an animal lover, then a Petsmart career is the one for you!

Petsmart is a retail chain that specializes in pet products and services. These include food, accessories and pet grooming services.

Petsmart was opened in 1986. It now has over 1500 locations all over the U.S. and Canada.

This guide will show you everything you need to know to get a job at Petsmart. Here, you'll read about jobs you can apply for and the salaries you could earn. You'll even find interview questions you might get asked.

You'll also learn how to complete a Petsmart application.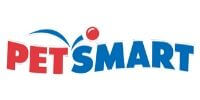 At Petsmart, you can get jobs at their home office, retail stores or distribution centers. They offer jobs like Retail Sales Associate, Pet Groomer, Stocker and much more!
Petsmart Jobs & Careers

To submit your job application to Petsmart, you can use their career website. Here, you can also see career paths you could follow, by reading about people working at Petsmart.
There are many jobs you can apply for at Petsmart like:
Pet Groomer / Bather
As a Pet Groomer, you'll work with domestic pets like cats and dogs.
You'll help to bathe, condition, and dry them following whatever style their owner has chosen. Overall, you'll make sure those pets are safe while you're grooming them.
If you love working with animals, this job will be great for you! It'll also help if you can understand pet behaviors, as well.
Pet Sitter
As a Pet Sitter, you'll be caring for pets while their owners are away.
You'll need to keep them company and make sure they have everything they need. This includes food, water, and medicine if necessary.
You'll love this job if you're good at caring for animals. It's also important that you are good at multitasking, as you'll be caring for multiple pets at the same time.
Retail Sales Associate
As a Retail Sales Associate, you'll greet customers and help them find what they need.
Your focus will be on giving great customer service. If needed, you'll also collect payment at the cash check-out counter.
You'll be great at this job if you love working with people just as much as pets. It's important that you're organized, as you'll be helping to keep product shelves neat and tidy.
Cashier
As a Cashier, you'll spend most of your time around the check-out counter.
Customers will come to you to pay for their purchases. You'll help them bag those items, while also answering any questions they may have.
For this job, it's important that you're good at interacting with customers. It'll help if you're great at multitasking since you'll be doing financial transactions while talking to customers.
Stocker
As a Stocker, you'll be responsible for getting the store ready for 'pet parents'.
This means you'll stock and organize the store's shelves with product. Also, you'll be arranging displays and making them attractive to customers.
To be great at this job, it's important that you're good at customer service. You should be alright with lots of lifting. It also helps if you're good at keeping things organized.
Manager Jobs
Petsmart also has Manager jobs that you can apply for. For example, there's the Retail Store Manager, Merchandising & Inventory Manager, and Customer Engagement Manager.
As a Retail Store Manager, you'll be responsible for an entire Petsmart store of your own.
In the Merchandising & Inventory Manager role, you'll make sure that there are enough products to supply to Petsmart stores in your area.
As a Customer Engagement Manager, you'll lead the team that meets Petsmart customer needs and solves any issues they have with the business.
Seasonal Job Openings
Petsmart also has seasonal job openings that you can apply for.
One example of this is the Seasonal Associate job. Petsmart does not specify what periods of the year they hire for with seasonal jobs. It might be safe to assume that seasonal jobs become available during busy shopping periods like the Summer and Winter months.

How Much Does Petsmart Pay (Hourly & Salary)?

At a minimum, you could make $11 an hour as a Pet Sitter, 12% below the national average for similar jobs. To get a better sense of what you could make, here are a few more examples:
With a job at Petsmart, you'll get access to a wide range of benefits. These include medical, dental and vision coverage.
There is also a 401(k) match and deferred compensation plan. Best of all, staff gets discounts at Petsmart stores!
How Old Do You Have To Be To Work At Petsmart?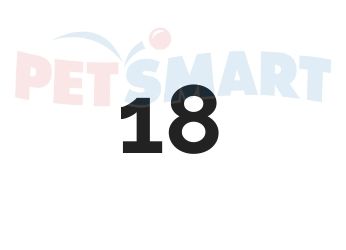 You have to be at least 18 years of age to work at Petsmart. This is the same for all positions that you might apply for. At this age range, you could apply for entry-level jobs like:
Salon Assistant
Early Morning Stocker
Pets Hotel Associate
Retail Sales Associate
Does Petsmart Drug Test?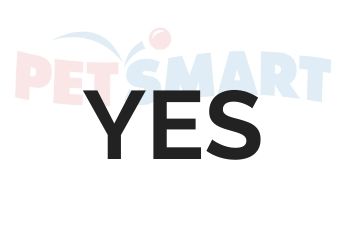 Yes, Petsmart does drug test their applicants. You may be tested using a urine test. The sample may be collected on-site and sent out to a medical facility to be tested.
Does Petsmart Do Background Checks?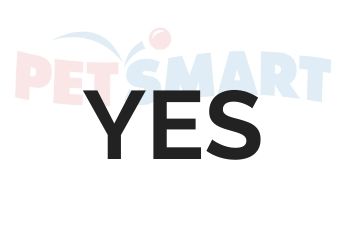 Yes, Petsmart does background checks. In the past, they have hired applicants with criminal histories. It's not clear how far back they look into your background.
Possible Petsmart Interview Questions & Tips

Here are some questions a recruiter might ask you during an interview at Petsmart:
Why Do You Want To Work At Petsmart?
Recruiters want to know that the job means more to you than just a paycheck. You can say that you'd like to learn and build up your skills.
What Can You Tell Us About Petsmart?
The interviewer wants to know how much you know about Petsmart. You don't need to know everything, but you should at least know the basics. Always do your homework!
Where Do You See Yourself In Five Years?
Show the recruiters that you have a long-term plan for yourself. For example, maybe you want to be a Manager in five years. This shows them that you have drive and ambition.
How Would You Deal With An Upset Customer?
This question is a test of your ability to solve problems. Whatever the situation might be, you must always remain calm no matter what.
How Do You Deal With Stress?
Be honest when you answer this, but make sure your answer is a healthy one. A safe answer would be something like listening to music or using exercise to manage stress.
Petsmart Hiring Process
Past applicants have found that the hiring process at Petsmart is easy. Usually, the hiring process will take a few days.
Sometimes, the hiring process will start with a screening phone call. Then, an on-site interview will take place.
It's always good to look your best. Most applicants dress up in a casual or business casual outfit.