Petco Careers & Jobs – Application, How to Apply, Requirements & Interview Tips
Last Updated:
February 11th, 2020

by

Looking for a career at one of America's top pet retailers? A Petco career could have exactly what you're looking for!

Petco is an American pet retailer. It's been in business since 1965. Currently, it has corporate offices in San Diego and San Antonio.

Petco specializes in pet food, services, supplies, and companion animals. The company has over 1,500 locations all across the U.S. and Mexico.

In this guide, you'll read about Petco jobs and salaries. There will even be helpful tips to get you through your interview!

At Petco, you could work as a Pet Groomer, Cashier, Dog Trainer and more!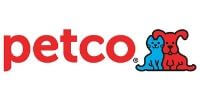 Petco Careers & Jobs
To find your perfect job and submit an application, you can head over to Petco's careers website.
This is also a great place to learn about Petco's work culture. There are many jobs at Petco, including:
Pet Groomer
As a Pet Groomer, you'll help pets like cats and dogs look their best! Pet owners will tell you what styles they want for their pets, and you'll style the pets accordingly. For this job, it's important that you're great at handling pets. It's also key that you're good at interacting with customers.
Guest Service Agent
In the Guest Service Agent role, your focus will be on Petco's customers. You'll interact with them face-to-face, on the phone and through email.
Your priority is to help customers with their complaints and questions. For this job, it's most important to have strong customer service skills.
Aquatics Specialist
As an Aquatics Specialist, your focus will be on aquatic pets like fish. You'll help to educate customers and colleagues on the proper care for aquatic pets.
You'll also make recommendations for merchandise to customers. A strong understanding of aquatic pets is important for this job. Being a good salesperson will also take you a long way.
Dog Trainer
Imagine being a sort of dog whisperer! As a Dog Trainer, you'll help customers train their pet dogs. You'll promote, conduct and instruct the dog training programs at your store.
For this role, it's crucial that you have an understanding of dog behaviors. Having past work experience in this area will also give you an edge.
Cashier
Being a Cashier means that you'll work mainly around the checkout counter. You'll work the cash register and collect payment from customers.
If they have any questions about Petco products and services, you'll be the one to help them out. For this job, being good with customers is important. It also helps if you've got experience handling cash.
Manager Jobs
You can also apply for Manager jobs at Petco. This includes the Store Manager and Pricing Manager roles.
As a Store Manager, you'll lead a Petco outlet of your own. One of your top priorities will be maximizing the store's profits. You'll also make sure all your team members are working according to Petco's high standards.
Petco carries a wide range of pet products and supplies. As a Pricing Manager, you'll make sure that Petco's prices are competitive. You'll also help to plan any special promotions to encourage higher sales.
How Much Does Petco Pay (Hourly & Salary)?


At a minimum, you could earn $8 an hour as a Sales Representative, 32% below the national average for similar jobs elsewhere. To see what else you could earn, here are a few more examples:
Pet Groomer ($11 an hour)
Guest Service Agent ($11 an hour)
Aquatics Specialist ($11 an hour)
Dog Trainer ($12 an hour)
Cashier ($10 an hour)
Store Manager ($53,000 a year)
Pricing Manager ($12 an hour)
When you start a career at Petco, you'll get access to a wide range of great benefits. Petco offers a retirement plan and employee discounts. The company also offers health, dental and vision insurance.
How Old Do You Have To Be To Work At Petco?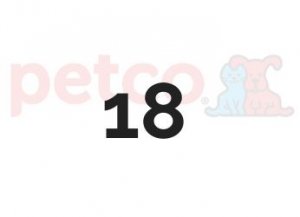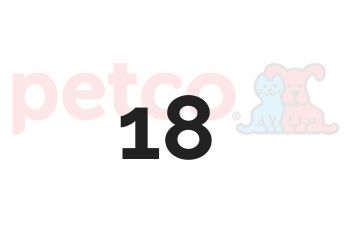 You have to be at least 18 years of age to work at Petco. However, if you're in Alaska, you can work at Petco at the age of 16. This is true for any Petco job you might apply for. At this age, you can apply for entry-level positions like:
Cashier
Customer Service Representative
Merchandiser
Does Petco Drug Test?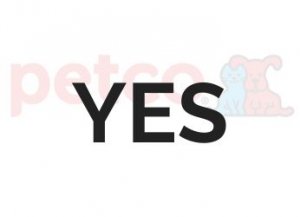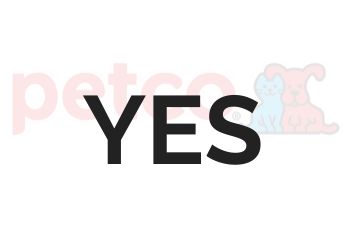 Yes, Petco sometimes performs drug tests. Past applicants have been asked to provide a urine sample. It's not clear if the drug test will happen on-site or at a third-party medical facility.
Whatever the case may be, it's always safer to assume that a drug test will happen.
Does Petco Do Background Checks?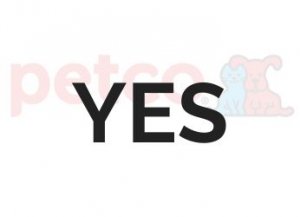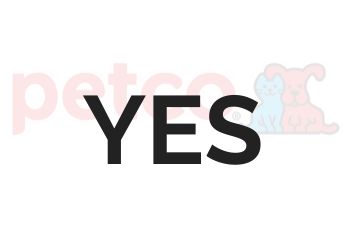 Yes, Petco does perform background checks. It's not clear how far back into your history they will look. In some cases, Petco has hired applicants with criminal records.
Possible Petco Interview Questions & Tips


Why Do You Want To Work At Petco?
Show them how much this job means to you! Try and connect your personal interests and passions to the job that you're applying for.
How Do You Like To Be Recognized For Your Accomplishments?
Some people prefer compliments from their supervisors. Others might prefer to be rewarded financially. Be honest about what motivates you. This helps them understand you better.
Why Do You Think We Should Hire You For This Position?
What's special about you? Tell them about your strengths and how they'll benefit the company, especially in the position you're applying for.
How Do You Handle Situations That Could Cause You To Be Late Or Miss Work?
Everyone faces the occasional delay on their way to work. This question is a way to show recruiters that you've thought about those delays. It also shows that you've prepared for them in advance.
What Do You Hope To Learn From This Job At Petco?
A Petco career isn't just about the money. Tell recruiters what you hope to gain from the job you want. This could be experience in dealing with customers and pets. Or, you could learn how to be a better salesperson.
Petco Hiring Process
Past applicants have found Petco's hiring process to be a positive experience. They also found it easy. In total, the hiring process should only take a day or two.
The process might start with you getting a screening phone call. Then, you'll be interviewed on-site at a Petco location. In some cases, you might be interviewed with other candidates as part of a group interview.
Always dress for success! Most applicants wear a business casual outfit to their interviews at Petco.