Palm Beach Tan Jobs & Careers – Application, How to Apply, Requirements & Interview Tips
Last Updated:
September 20th, 2019

by

Are you interested in Palm Beach Tan careers? Excellent! Throughout this guide, you will find virtually everything you need to know about applying for a job with Palm Beach Tan.

Palm Beach Tan has been in business for 25 years and is a leader in the indoor tanning industry. The founders envisioned "tanning superstores, salons consisting of large retail spaces, located in class A shopping centers, with 20-25 tanning beds". In doing so, they created sophisticated store environments that feature cutting-edge tanning technology.

Palm Beach Tan offers franchising opportunities to interested individuals. They staff members carefully, teaching them how to help their customers achieve the perfect color, making recommendations and "introducing them to [their] 'golden rules of tanning'." They believe that a "healthy-looking tan is an essential part of a positive self-image for many people."

The guide that follows will take a deeper dive into Palm Beach Tan's most popular jobs, the application and interview process.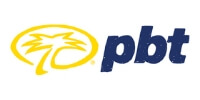 Palm Beach Tan Jobs & Careers

To apply for a job at Palm Beach Tan, all you have to do is log onto the Palm Beach Tan Careers page, input the zip code for your desired work location and search through the open positions.
The most popular roles at Palm Beach Tan include Customer Service Representative, Tanning Consultant/Sales Associate and Runner. We'll take a look at each of those below.
Customer Service Representative
Customer Service Representatives are responsible for maintaining the salon's cleanliness, including sanitizing equipment, mopping and laundry, and preparing the tanning room for the next customer. This is a customer-facing role ideal for individuals that love working closely with people, both customers and fellow team members.
This is an entry-level role, ideal for candidates that have a strong attention to detail and are passionate about making people look and feel great. Does this sound like you? Apply today!
Tanning Consultant/Sales Associate
Tanning Consultants (also known as Sales Associates) are key to the customer experience. They ensure a clean salon environment and consult with customers to make sure they are educated on the "Golden Rules of Tanning" and are able to achieve the color they are looking for. Additional responsibilities include cash handling, opening and/or closing the salon and administrative work as needed.
This is a commission-based role with particular emphasis on achieving sales goals. The role of Tanning Consultant is right for you if you are a positive, energetic individual who enjoys working closely with customers to achieve their goals.
Runner
Runners share many of the same responsibilities as Customer Service Representatives, including sanitizing equipment and maintaining a clean salon. Runners ensure each tanning room is prepped and ready for the next guest and follows all Palm Beach Tan standards for cleanliness.
This is an entry-level role with some physical requirements, including the ability to stand, bend and walk for up to 7 hours per day. A love of cleaning and organization is a must in this role.
Palm Beach Tan Manager Jobs
Management roles at Palm Beach Tan include Manager-in-Training, which is also known as Assistant Manager, and Store Manager.
The Manager-in-Training undergoes a significant training program on their way to becoming Store Manager. The Manager-in-Training is responsible for recruiting and training employees, meeting sales goals and creating the team's schedule.
In their role, they are additionally responsible for monitoring labor and other expenses, as well as ensuring all legal requirements are met. Managers-in-Training ensure the stores are clean, organized and well-stocked. They also oversee the customer experience, motivating their team to deliver an excellent customer experience.
Store Managers are responsible for overseeing all store operations. They ensure that all employees are working together to ensure the store's success through excellent customer service and achievement of sales targets. Store Managers act as coach to employees, developing, counseling and disciplining as needed.
Store Managers jump in where needed and are comfortable wearing multiple hats. They have a strong attention to detail and organizational skills in addition to excellent customer service skills. Additionally, Store Managers are responsible for cash handling as well as accounting for all money received and depositing it appropriately.
How Much Does Palm Beach Tan Pay (Hourly & Salary)?


Benefits at Palm Beach Tan vary based on full- or part-time work status. Part-time employees can expect a flexible work schedule as well as free tanning services and generous discounts on Palm Beach Tan's skincare products. Benefits for full-time employees include medical, dental and vision insurance, Flexible Spending Accounts and a 401(K) plan, in addition to free tanning, a flexible work schedule and product discounts.
Tanning Consultants/Sales Associates earn an average of $8.80 per hour while Managers earn approximately $30,000 per year on average. This is right on track with other, similar roles at tanning salons like Soleil. Pay ranges for the most popular roles at Palm Beach Tan are the following:
Customer Service Representative: $8 – $12/hour
Tanning Consultant/Sales Associate: $8 – $10/hour
Runner: $8 – $10/hour
Manager-in-Training: $8 – $12/hour
Store Manager: $21,000 – $43,000/year
How Old Do You Have to be to Work at Palm Beach Tan?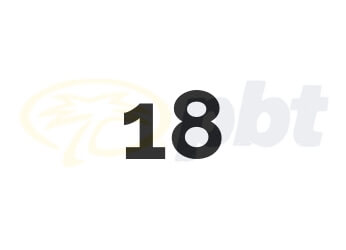 To work at Palm Beach Tan, applicants must be at least 18 years old. Entry-level positions available include:
Customer Service Representative
Tanning Consultant/Sales Associate
Runner
Does Palm Beach Tan Drug Test?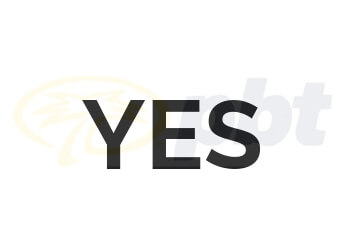 At this time, Palm Beach Tan does participate in drug testing. According to our research, they require a urine test prior to hiring.
If you have questions about drug testing policies, it is recommended that you read any and all materials provided at the time of hire.
[adinserter block="2″]
Possible Palm Beach Tan Interview Questions & Tips


Did you land an interview with Palm Beach Tan? Congrats! Below are the most frequently asked interview questions along with some suggestions for how to answer. Best of luck!
Why do You Want to Work for Palm Beach Tan?
This is the most common question interviewers ask, and is a great chance to show your interviewer that you have researched the company. What is it about Palm Beach Tan in particular that prompted you to apply?
Whether you are looking for a new challenge, want to sharpen your existing skills, or simply love helping people feel great about the way they look, it's important to share your reasons for choosing Palm Beach Tan with your interviewer.
What are Your Strengths and Weaknesses?
This is another commonly asked question and one that folks often find to be tricky. Discussing one's strengths can be easy! Perhaps you share more about your service skills, ability to multi-task and attention to detail. What about weaknesses?
Everyone has weaknesses! It's okay to share some of them, but be sure to talk about what you are doing or hope to do to improve.
Sell Me this Product.
This is a common question for individuals applying for sales roles. The interviewer will want to see how you approach the selling process. Do you dive right in or take the time to better understand your customer's needs?
We recommend going to your interview prepared with some questions to ask the "customer" in this situation. Some ideas include asking the customer about their challenges and goals, understanding what problem they're trying to solve and then selling them the item by explaining how it will solve their challenges.
How to Dress for Your Palm Beach Tan Interview
When going in for your interview, you can't go wrong with business casual dress at least. For management roles, business professional may be more appropriate.
What to Bring to Your Palm Beach Tan Interview
Show your interviewer that you're prepared! Arrive to your interview with a few copies of your resume ready as well as a notepad for writing notes or jotting down questions you would like to ask in advance. Additionally, you can never go wrong by bringing your positive attitude and enthusiasm for the role. Best of luck with your application and interview!