PacSun Jobs & Careers – Application, How to Apply, Requirements & Interview Tips
Last Updated:
September 20th, 2019

by

If you are a fashion minded individual who loves everything about the California lifestyle, fill out your PacSun job application today.

PacSun is a leading specialty fashion retailer who provides clothing and accessories with roots planted deep into the sports, lifestyle, and fashion sense throughout California.

Whether you love surfboarding, wake-boarding, or simply soaking up the beautiful sun's rays, you will enjoy working with quality California inspired fashion for young adults and teens.

You will find a number of opportunities available at PacSun from working as a sales associate to becoming the head honcho as a store manager.

Your love for fashion and action sports will shine through during your employment at PacSun.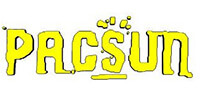 How to Apply for Employment at PacSun
When applying for a position at PacSun, the most commonly used method is through the online application system.
Application Information
Minimum Age Requirement: The minimum age for employment at PacSun is 16.
Hours of Operation: PacSun is open Monday – Friday from 10:00 am until 9:00 pm, Saturday from 10:00 am until 7:00 pm, and on Sunday from 11:00 am until 6:00 pm.
Methods to Apply: Interested applicants can apply to PacSun by submitting their completed online job application or by submitting a resume.
Searching for an Open Position
The first step towards employment at PacSun is to search for an open position. The search function can be customized to meet your needs based on the type of job you are looking for, your city, state, and more.
Once you fill out the information, you can click the search button. All open positions will be displayed as long as they meet your criteria. You can also search all openings without entering any specific information simply by leaving all fields blank and pressing the search button.
To learn more about the position, you can click on the job title, which will then describe what the job entails and all requirements for the position.
Applying for a Job
After you read over the requirements to make sure you meet them, you can click the button that says apply/create profile.
You will be directed to a page that allows you to create an account. You will need to input your email address, a password, and how you heard about the company.
Once you create your profile, you will be directed to the PacSun employment application. The beginning of the application asks you to import your resume.
After you add your resume, you will then need to fill in your basic contact information, education information, and your professional profile. Once done, you can submit your application by clicking the "confirm" button.
Application Tips


As you go through the application, you may not be sure how to answer some of the questions you are presented with. The best advice that you can be given is to include everything and be honest. Below are some helpful tips to help you get through the application.
Always Upload a Resume
If the application asks for a resume, you should always upload one. If you do not have a resume, you can create one quickly in a word processor. Your resume should highlight your achievements education, success, and work experience.
Your resume is a snapshot of who you are and this is the first impression of you that your employer gets without actually meeting you.
Your Professional Profile is Important
The application has a section for your professional profile. This section is important as it discusses your salary expectations, the job you are after, and whether you want to work full-time or part-time.
When you are filling this section out, make sure that you choose a salary expectation that is reasonable. Sometimes, people fill out a wage that is way too high and they are not offered the position.
Include Your Best Contact Phone Numbers
Always include your best contact phone numbers on the application. When a potential employer calls you, they do not want to go to voicemail, but if they do, they expect you to call them back within a reasonable amount of time.
Make sure that you include your cell phone number and a home phone, if you have one.
Should You Follow Up?
You can follow up by logging back into the account that you made when you were applying for a position. From here, you can view jobs that you have applied to and the status of those jobs.
Since you are not applying to a specific store, there is no follow up required by phone. You are able to see all information regarding the job and your application in your account.
Positions and Salary Information
PacSun, also known as Pacific Sunwear of California, is a specialty retailer that offers clothing that is inspired by California's music, fashion, and action sports.
The company provides clothing and accessories designed for young adults and teens. PacSun has a total of 609 stores throughout all of the 50 states and in Puerto Rico.
Working at PacSun provides you with a number of opportunities from working as a sales associate to a store manager.
Sales Associate – The Sales Associate is responsible for greeting customers and helping them find all of the items they need. The Sales Associate will operate the cash register as well. As a Sales Associate, you can expect to make between $7 to $10 per hour.
Assistant Store Manager – The Assistant Store Manager is responsible for overseeing the day-to-day activities in the store. He or she will also have key holder responsibilities. As an Assistant Store Manager, you can expect to make between $11 and $22 per hour.
Store Manager – The Store Manager is responsible for overseeing all operations of the store and for leading by example. All Store Managers will recruit and train staff. As a Store Manager, you can expect to make between $30,000 to $67,000 per year.
Best Entry-Level Positions
PacSun hires employees for entry-level positions in their stores. The entry-level position is a stepping stone that leads to other opportunities in the company including Assistant Store Manager.
The company provides a fun and relaxed atmosphere where employees enjoy working. Whether this is your first job or you are looking to start a career, PacSun has the right opportunity for you.
Sales Associate
The Sales Associate is the heart of the company and is responsible for greeting customers in a friendly way. He or she is also responsible for operating the cash register and helping customers make the right purchases.
As a Sales Associate, you will also organize the shelves in the store and ensure that clothes are folded and the store is clean.
PacSun Careers in Management


PacSun offers a couple of different management positions that are open to in-house employees and new employees. The company offers a myriad of benefits including a casual dress code and discounts on all store purchases.
PacSun's management positions are perfect for any employee who wants to move up in the company and become a leader.
Assistant Store Manager
The Assistant Store Manager is responsible for managing the Sales Associates and monitoring all day-to-day activities throughout the store. He or she will also be in charge of setting schedules and ensuring all of the store's needs are met at all times.
The Assistant Store Manager will provide great customer service and will serve as a key holder in the company as well, which means he or she may be responsible for opening and closing the store.
Store Manager
The Store Manager is responsible for overseeing all activities in the store. He or she will set goals for the store and ensure that the store meets all financial targets as well.
The Store Manager must lead with confidence and by example. In addition, the Store Manager will promote diversity throughout the workplace and encourage all employees to do their best.
Interview Questions and Tips
PacSun is committed to providing a quality work environment that embraces diversity, trust, and creativity. PacSun views each member of their workforce as a valuable asset to the company name and brand.
Do You Love Clothing?
Since PacSun is a clothing store, it is likely that you will be asked about your love for fashion and clothing. You should let your hiring manager know about your fashion sense and then give them some examples of clothing recommendations you would make or have made to your family and friends.
Can You Recommend Products to Customers?
Part of your job at PacSun will be offering a helping hand to customers. You will likely be asked how you would handle customer situations. Prepare for these questions by thinking about what you would do in the event that a customer asks for your help finding the right product or how you would handle a situation where a customer is angry.
Where Do You Shop?
You may be asked what stores you like to shop at, how often you shop there, and why you shop there. Even though you are applying at PacSun, you do not have to name the store you shop at as PacSun. In fact, it would be better if you named another store and then told them why you like that store.
Helpful Research for Your PacSun Interview
PacSun, or Pacific Sunwear of California, Inc., is a special retailer that has 609 stores total throughout all 50 US states and also in Puerto Rico.
The company is focused on providing quality service and clothing to their customers. PacSun carries a wide variety of items from footwear to shirts, pants, and accessories.
Many of the items in the store draw in young adults and teens. The company believes in diversity and celebrates it through their mission and values.
What Employees Say About Working Here
Employees who work at PacSun are happy with their employment at the company. Many of the employees enjoy the many benefits that PacSun offers along with the great working environment.
In addition, many employees find that the management team is supportive and provides great training. The atmosphere is laid back and the company supports their employees.