O'reilly Auto Parts Careers & Jobs – Application, How to Apply, Requirements & Interview Tips
Last Updated:
January 21st, 2020

by

When considering a career path, one of the most important factors to consider is the working environment. With a strong team having your back, excellent management, and superb learning opportunities, you really cannot go wrong. So why not choose an O'Reilly Auto Parts career?

O'Reilly Auto Parts was founded in December of 1957 by a father and son – Charles Francis and Charles H. O'Reilly. 

They were joined by 11 more people, with a dream in mind and an abundance of innovation and skills between them all. Steadily, the company grew and eventually became one of the largest suppliers of auto parts; employing over 77,000 staff members and operating in 47 states.

A company focused on success, promoting growth from within, and a paragon of diversity should not be overlooked when hunting for your ideal career path. 

There are opportunities for everyone, you can be a truck driver, a salesperson, join the IT department or even become a part of the management. Read on further to find out more.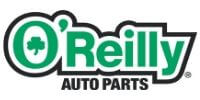 O'Reilly Auto Parts Careers And Jobs


To apply for a job at O'Reilly, the most common and easy methods. 
You can apply online directly on their website. 
Another way is to apply directly at any of their stores, by dropping off your resume and meeting the store manager. 
The company offers jobs in multiple departments like Stores, Corporate, distribution, IT careers, and bus driver careers. 
To apply through their website, scroll to the bottom of the page, where you'll find different departments like stores, corporate, etc. 
Click on whichever one, you wish to be a part of. This will take you to another tab, where you can choose the kind of job you want. 
There will be a search box with the following sections: Department name, job position, job status, location, and zip code. After you've filled out all the sections, all the available job openings will be shown to you. 
Click on whichever O'Reilly Auto Parts application you like and read the requirements of the job. If you find the details and requirements up your alley, apply for the job by clicking on 'Apply', which will be at the bottom, after the details of the job.
A few of their most popular non-managerial jobs are:
Retail Sales Associate
The job of a retail sales associate is to look after customer needs and provide customers excellent service. 
In the absence of store manager or assistant store manager, the associate has to assume responsibility of mentoring and training new employees.
This is an entry-level position with an average salary of $29,533 per year.
Parts Driver
The role of a parts driver is to deliver parts safely to customers in a timely manner. They are also responsible for maintenance of their delivery vehicles and keeping them clean.
While this is an entry-level position, a driving license is required. 
The pay for this position is around $11.09 per hour.
Retail Cashier
The job of a cashier to greet customers and assist them. To stock the goods in their designated place, and operate the cash register.
This is an entry-level position with the pay around $11.66 per hour.
Warehouse Worker
At the warehouse, there are many kinds of warehouse workers like counter support, material handler, and quality control. 
These positions require the completion of many tasks including overseeing and handling parts, preparing goods for local delivery, and responsibility of maintaining an amiable work environment.
The pay for this entry-level position is around $11.62 per hour.
Managerial Positions
Besides the above jobs, the company also offers positions in their management. Some of which are:
Assistant Manager:
Closing Manager
General Manager
Shift Manager
Hub Manager
The pay for managers range from $25,000 a year to $70,000 and over per year.
How Much Does O'Reilly's Pay Its Employees? (Hourly And Salary)

The average pay a sales associate can earn at O'Reilly Auto Parts is $11.00 per hour which is the national average. 
When compared with competitors like AutoZone, which pays its delivery drivers $10.74 per hour, O'Reilly doesn't fall that far behind and pays its delivery drivers $10.18 per hour. 
The following are the wages/salaries of the most popular jobs at O'Reilly Auto Parts:
Retail Sales Associate – $11.00 per hour
Store Manager – $13.32 per hour
Parts Specialist – $10.17 per hour
Delivery Driver – $10.18 per hour
Assistant Manager – $11.40 per hour
Material Handler – $14.10 per hour
Warehouse Worker – $11.62 per hour
Order Picker – $13.14 per hour
O'Reilly makes up for this with their superb benefits like 401K plan, health insurance, dental insurance, flexible spending account, disability insurance, retirement plan and so much more.
How Old Do You Have To Be To Work At O'Reilly?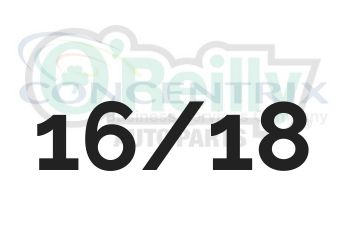 To work behind the counter, you have to be at least 16 years old. 
For other jobs like delivery or distribution or management, you have to be at least 18 years old or older to apply.
The minimum hiring age varies with the job type. 
Does O'Reilly Drug Test During the Hiring Process?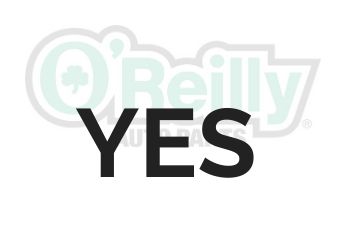 Yes, the company does conduct drug tests during the hiring process. This is especially important for driving positions.
The drug test normally consists of a simple urine test, which is free of cost.
Does O'Reilly's Do Background Checks?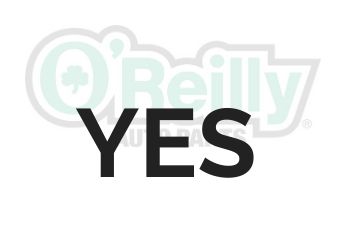 Yes, the company does background checks for all the applicants that it hires. 
Background checks normally include checking for criminal records, credit, and previous employment records amongst other things.
Potential O'Reilly Interview Questions Along With Tips

The most important part of the hiring process is of course the interview, if you pass this successfully, you will most likely get the job. 
Research about the company and look up interview questions for this company as well so you go into the interview well prepared.
The following are some possible interview questions, which you may be asked during the interview:
Why do you want to work with us?
This question is asked to find out how well the interviewee has researched the company. 
Answer this question according to factors which make the company stand out like being one of the biggest distributors of automobile parts, their beliefs on diversity in the workplace, and any other factors which makes them stand out.
End your answer with your wish to be part of such an amazing company.
What vehicle parts do you know of?
Since this is an auto parts company, it is a given that they would ask a question related to that. Study different vehicles and their parts so that you're able to answer this without any problem.
How important is customer service to you?
Given how the company is known to prioritize its employees, answer this question by stating the utmost importance of customers in any business as customers make up the business. 
If you have any prior experience, back your answer with a relevant example where you helped out and provided assistance to customers.
O'reilly Auto Parts Hiring Process
The whole process, from start to finish, takes about two weeks to complete. 
This varies from person to person as sometimes it takes two days and sometimes even a month, but the average time is around two weeks.
The hiring process is simple and relatively straightforward. It can be summarized in the following steps:
Submitting your job application via the internet or by going in person
Receiving call for an interview
On-site interview with the recruiting manager or store manager
Drug test
Background check/screening
Possible written test
If all the above steps go smoothly, you may receive a job offer