Netflix Careers & Jobs – Application, How to Apply, Requirements & Interview Tips
Last Updated:
February 11th, 2020

by

Imagine yourself with a promising Netflix career, the world's top internet entertainment company!

Netflix streams its shows and movies to more than 190 countries all over the world. The company now has more than 150 million paid subscribers.

Netflix has its headquarters in Los Gatos, California. It was started in 1997 by Reed Hastings and Marc Randolph.

In this guide, you'll find everything you need to apply for a job at Netflix. You'll read about jobs you could apply for and salaries you could earn. There'll even be interview tips to help you get prepared!

At Netflix, you could apply for jobs like Software Engineer, Data Scientist, Customer Service Representative and more!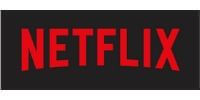 Netflix Careers and Jobs

To apply for a job at Netflix, you can head on over to the Netflix Jobs website. Here, you can find the job you want and submit an application. You can also find out more about the work culture at the company. Netflix has a lot of jobs you can choose from like:
Software Engineer
As a Software Engineer, you'll be working on the applications that make Netflix work! This means maintaining and improving those applications. If anything breaks down, you'll be the one to fix it! Being a good problem-solver is an important strength to have in this job.
Data Scientist
Netflix deals with a lot of data. This includes data about what viewers like or don't like.
As a Data Scientist, your job is to make all of that data easy to understand. You'll help your team make better decisions by understanding the data better. In this role, having strong communication skills is key.
Data Engineer
In the Data Engineer role, you'll be responsible for the systems that collect data. Your focus will be on the tools that the company uses to understand what that data means.
For this role, you'll benefit from having a strong understanding of things like statistics, math and programming.
Customer Service Representative
In the Customer Service Representative role, you'll be interacting with Netflix's customers. This may happen on the phone or through email. You'll respond to any questions or complaints that customers may have. For this job, it's important that you're good at interacting with customers. It also helps if you're a good problem-solver.
Administrative Assistant
In the Administrative Assistant role, you'll make sure that business runs smoothly at the company. This might include organizing meetings and company events. It also includes delivering information to decision-makers.
Being a strong multitasker is an important trait for this job. You should also have strong organizational skills.
Manager Jobs
At Netflix, you could also work as a Manager. In this position, you'll lead a whole team of your own. This could be in areas like Payments, Engineering, and more!
As a Manager, you'll lead your team to perform at their best. You'll also make sure that they keep to Netflix's high standards when working.
Managers are also responsible for the training of their staff. If your team members have any problems, you'll be the one they come to for help.
How Much Does Netflix Pay (Hourly & Salary)?
At a minimum, you could make $11 an hour as an Operations Associate, 32% below the national average for similar jobs. Here are a few other salaries you could earn:
Senior Software Engineer ($185,000 a year)
Data Engineer ($194,000 a year)
Senior Data Scientist ($205,000 a year)
Customer Service Representative ($15 an hour)
Engineering Manager ($246,000 a year)
Administrative Assistant ($16 an hour)
When you begin your career at Netflix, you'll have access to lots of great benefits. These include a 401(k) plan and employee discounts. You'll also get health, life, vision and dental coverage as well.
How Old Do You Have To Be To Work At Netflix?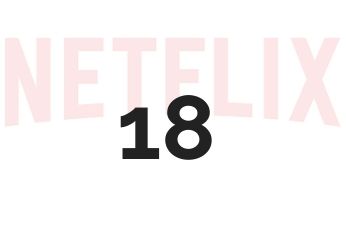 You have to be at least 18 years of age to work at Netflix. This is true for any job you might apply for at the company. At this age, you could apply for entry-level roles like:
Administrative Assistant
Operations Associate
Customer Service Representative
Does Netflix Drug Test?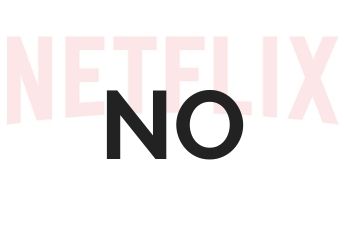 So far, it does not seem that Netflix performs drug tests on applicants. 
However, it's always safer to assume that a drug test might take place. Other companies that run drug tests usually collect a urine sample. Other companies either do this on-site or at a third-party medical facility.
Does Netflix Do Background Checks?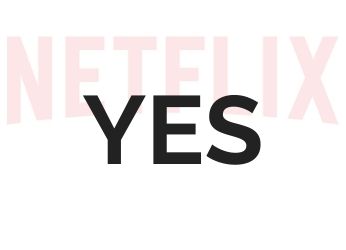 Yes, Netflix sometimes does background checks. It's not clear how far back into your history they will check. It's also not clear if Netflix hires applicants with a criminal record.
Possible Netflix Interview Questions & Tips

Why Do You Want To Work At Netflix?
Recruiters want to know that the job means more to you than just a paycheck. So, tell them how the job fits with your interests and passions!
How Many Cans of Paint Would You Need To Paint One Wing of a 747?
Chances are that no one has an exact answer to this question. Instead, you should show a little bit of creativity when explaining how you would find the answer to such a question.
What Does The Word Empathy Mean?
A word like empathy has a 'dictionary definition' or one that's widely known. However, it's important to explain what this word means to you as an individual. Use examples to support your answer.
What Would You Do If…
This is another question that tests your problem-solving abilities. Usually, recruiters will give you a challenge like an angry customer. First, understand the problem before you even try to solve it. Then, if you can't find a solution, don't be afraid to ask a colleague or manager for help.
What Is One Thing You Did In The Past That You Don't Want To Do Again?
When you answer this question, be sure to explain the reason why you don't want to do it again. It's important to show that you learned your lesson from the experience.
Who Do You Think Netflix's Competitors Are and Why?
A question like this tests your knowledge of the industry. Do your homework! Understand who Netflix's competitors are. Also, be sure to understand what strengths and weaknesses those companies have.
Tell Us About A Time You Screwed Up
This is a good chance to show them that you take responsibility for your own mistakes. It's also important to show them that you learned a lesson from it before moving on.
What's Your Favourite TV Show and Movie?
Netflix is in the entertainment business. You should have some kind of interest in TV shows and movies. Know what your favorites are. Also, be sure to know why you like those shows and movies so much.
Netflix Hiring Process
The Netflix hiring process is a positive experience. It can be challenging but it's not too difficult. In total, it should only take about a day or two to complete.
The hiring process starts with a screening phone call. Then, you might be called in for an interview on-site.
No matter what job you're applying for, always look your best! Smile, and come dressed in a business casual outfit at a minimum.