Napa Auto Parts Careers & Jobs – Application, How to Apply, Requirements & Interview Tips
Last Updated:
January 27th, 2020

by

Very few companies offer it all to their employees; family like management, fast-paced, innovative environment, diverse and inclusive workspace, and a satisfactory pay along with benefits. 

NAPA Auto Parts offers all of this and more. If you have the basic knowhow of vehicles, then you should apply for a NAPA Auto Parts career!

NAPA Auto Parts came into being in 1920, when America's passion for automobiles began booming.

With dedication, hard work, and authenticity, the company grew and eventually expanded into Canada as well. Now, NAPA Auto Parts has over 6,000 Auto Parts stores in the US. The company is a subsidiary of The Genuine Parts Company, which has over 48,000 employees.

NAPA Auto Parts has a place for everyone at their retail stores, from entry-level positions like retail sales associate, delivery guy, and materials handler to positions like parts manager, inventory manager and much more in between.

Read on to find out how you can become part of the team.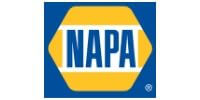 NAPA Auto Parts Careers and Jobs

To apply through the Napa website, follow the steps below:
Go to the career section of their website.
The page will display the top featured jobs and the option to search for any job either by type or location or you can view all the jobs and choose from among them by going here. 
After this, type in your location, job type, relevant keyword, and zip code to find the ideal job for yourself.
After finding an appropriate job, click on it to read the requirements of the job.
If all seems right, click on the 'Apply' button to apply for that job by making a user profile and submitting your resume/CV.
The company offers a variety of non-managerial jobs like:
Delivery Driver
The job of a delivery driver is to ensure the safety of the vehicle, shipping and loading the packed parts to different customers, and the timely delivery of the auto parts to the designated customers.
This is an entry-level job but a driving license is required for this job. The average pay for this is around $14.74.
Parts Clerk
The job of a parts clerk is similar to that of a salesman. They are also responsible for maintenance, cleanliness, safety, and handling of different parts.
This is an entry level job, which has an average pay of about $16.20.
Warehouse Worker
There are different sections of the warehouse, from production to packing and stocking, so different workers are required for these sections.
Generally, the responsibilities of a warehouse worker are to maintain, handle, pack, and move about different parts, and handle the packaging of different shipments.
This is an entry-level job, which has an average pay of about $17.40.
Customer Service Representative
This is the role of customer service, and providing exceptional guidance and help towards customers.
For this role, you have to be knowledgeable about the different parts available, maintain the protocol of the store and readily help the customers out with anything related to the store or its products.
This is an entry-level job, which has the average pay of about $17.25
Managerial Jobs
Besides non-managerial positions, NAPA Auto Parts also offers employees the chance to take on management roles, some of these are:
Store Manager
District Manager
Operation Manager
Service Manager
Assistant Store Manager
How much does NAPA Auto Parts Pay? (Hourly and Salary)
The average salary a shipper can receive at NAPA Auto Parts is $33,995 per year, which meets the national average. 
To see how well the company pays its employees, the following are some of NAPA's most popular jobs along with their respective pays:
Warehouse Worker – $17.40 per hour
Parts Clerk – $16.20 per hour
Delivery Driver – $14.74 per hour
Parts Driver – $16.39 per hour
Driver – $13.27 per hour
Chauffeur – $13.13 per hour
Transport Driver – $14.23 per hour
Counter Person – $14.08 per hour
Customer Service Representative – $17.25 per hour
When compared with competitors like O'Reilly, which pays its parts specialists $10.15 per hour, NAPA Auto Parts pays its parts specialists $19.80 per hour.
Along with good pay, NAPA also offers extensive benefits to its employees like 401K plan, health insurance, dental insurance, stock options, life insurance, and many more.
How Old Do You Have To Be To Work At NAPA Auto Parts?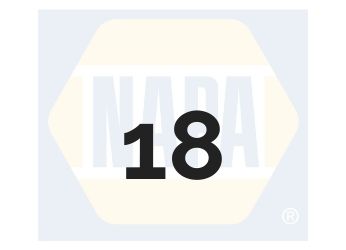 The minimum age at which you can apply for a job at NAPA is 18 years old. Other sites report that management requires a minimum age of 21, but we haven't found that to be true.
The major requirement to be eligible for a management position is having management experience, which will come with age/time.
Does NAPA Auto Parts Drug Test?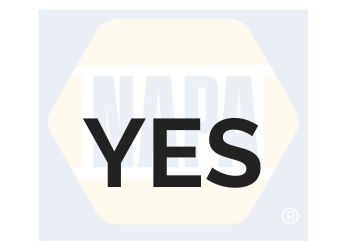 Yes, the majority of the NAPA Auto Parts stores do conduct a test during the hiring process. They sometimes, without notice, also take drug tests of their employees.
Does NAPA Auto Parts Do Background Checks?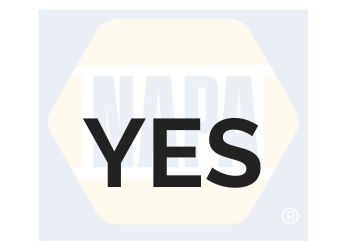 Yes, the company does check the background of all employees that it hires. Generally, this takes them about a week to complete.
Potential NAPA Auto Parts Interview Questions and Tips for Answering Them

If you've managed to impress the recruiter with your profile and resume, you'll most likely be called for an interview. Before you go for the interview, consider the following steps:
Wear business casual attire when you go in for the interview
Research about the company thoroughly along with researching on different vehicle parts
Bring along a copy of your resume
Be on time for the interview
Stay attentive throughout the interview, don't interrupt the interviewer and stay positive
The following are some questions, which you may be asked during the interview:
Why do you want to work for our company?
Stay confident when you answer this question. Tell them about your interest in vehicles and auto parts, along with your interest in NAPA and list of the reasons why you like the company.
Some talking points are their dedication towards employees, using authentic parts, how the company grew, their commitment towards customers, and their social responsibility program.
What are your interests?
Tell them about your hobbies but be brief, emphasize your interests in automobiles.
 List out activities that talk about your skills like socializing with people and how well you get along with everyone, especially new people.
This would show that you would have no problem dealing with difficult customers.
How many hours a day can you work?
Be flexible with your hours, most jobs expect the workers to work overtime and weekends at times so if you can do that, mention it. The more accommodating you are, the more likely you will get the job.
What is the Hiring Process like at NAPA Auto Parts?
The hiring process, on average, taken around 2 weeks, from beginning to end.
The hiring process at NAPA is easier and more straightforward than most places and at times, people are even hired on the spot.
The hiring process consists of an interview, drug test, background check, and some possible practical tests like a driving or a written exam.