Michael Kors Jobs & Careers – Application, How to Apply, Requirements & Interview Tips
Last Updated:
September 20th, 2019

by

It can be tough to break into the fashion industry, and Michael Kors careers may give you the head start you need. There are many ways to get started at Michael Kors; you could be a Sales Associate, a Cashier or an Equipment Operator in one of their warehouses.

Michael Kors creates high-end ready-to-wear fashion and luxury handbags. They cultivate a glamorous image that caters to people who travel often for business or for fun. Stylists for Michael Kors provide the highest level of customer service to a sophisticated customer base.

If you're interested in fashion, this company might be an interesting avenue for you to get your foot in the door or pursue a higher level of involvement. This guide will cover some of the positions available and how to get them.

Are you ready to dive in to a career in fashion? Keep reading to find out what's unique about Michael Kors' interview process and how to prepare to ace it.
Michael Kors Jobs & Careers

The first step in applying at Michael Kors is to have a look at their careers page. You'll find their company mission statement and get a sense of the culture and aesthetic of the brand.
Then click on Apply Now to see a list of positions they currently have open around the world. When you find a job that looks like a good fit for you, you can apply by uploading your resume or apply with LinkedIn.
The next step is a series of interviews. You may interview with the Manager and then the Head Office, or you may have a group interview with about 10 other applicants. You can prepare for these interviews, and this guide will show you how.
If you know someone who works at Michael Kors, ask them for a referral. This can be very helpful in the interview process.
Here are a few of the jobs and careers available at Michael Kors:
Cashier
Cashiers at Michael Kors do all the normal Cashier things, like handling purchases and processing payments for customers. When they're not on the cash register, they're hanging and folding merchandise and helping customers find what they need.
You'll make a terrific Cashier if you're quick with your basic math skills and enjoy helping people. This is a job that requires a lot of time on your feet, which might be a good thing if you're trying to get more steps in each day.
Sales Associate
A Sales Associate's primary goals are to develop lasting relationships with clients and achieve sales goals. They help style clients and then monitor all the details of the sale from shipping to special requests. If a client has a question or a problem, their Sales Associate will handle it for them.
You'll need in-depth knowledge of fashion trends in general and Michael Kors' merchandise in particular. Networking is a big part of this job, so you'll use a client book to build and maintain repeat clientele.
Graphic Designer
As a brand's online presence becomes more and more important, so do its Graphic Designers. They are responsible for crafting email layouts, marketing content, web pages and even some print materials. They work with the Senior Designer and Art Director to perfect all of your projects from the concept stage to production.
If you have opinions about typography and an eye for photography you'll make an outstanding Graphic Designer. You'll need a Bachelor's degree in Graphic Design and some experience in a related field. Experience with marketing and luxury fashion is especially valuable here.
Equipment Operator
As an Equipment Operator, you'll spend your days driving an electric pallet jack and sit-down forklift around the Distribution center. You'll use a Radio Frequency Scanner to communicate with teammates, and wrap orders on pallets so they can be shipped out.
Ideal candidates for this job have at least a year of experience operating an electric pallet jack and sit-down forklift and some experience using a Radio Frequency Scanner. You'll need to be available on weekends and able to lift up to 50 pounds.
Michael Kors Manager Jobs
Sales Supervisors at Michael Kors manage the connections between employees and clients and help keep both sides feeling like they've had a good experience. As a Sales Supervisor, you will hire, train and motivate your sales team to meet company and individual sales goals.
They do not require an associate's or bachelor's degree in marketing (or something related), but they strongly recommend it. If you've got strong negotiation and communication skills, that will definitely help you when finding solutions for customer's problems.
Assistant Store Managers spend a lot of time delegating tasks to employees and checking to make sure they complete those tasks on schedule. They also need to order merchandise and process deliveries when they arrive. If sales are down or employees are not performing well, then it's up to the Assistant Store Manager to fix it.
As an Assistant Store Manager, you'll research new products and organize displays to bring in more business, and discontinue items that aren't selling very well. You'll also be responsible for reports and closing and opening the store.
To succeed in this position, you'll need to be organized and good at managing other people. You will probably need some experience in another management position to be considered.
Seasonal Job Openings
Like many retailers, Michael Kors stores need some extra hands during the holiday season. Start looking for these positions by September so you can complete the hiring process and get experience that will help you by Black Friday in November.
Seasonal employees greet customers and hang and fold a lot of clothes. They help unpack new merchandise and attach security tags when needed. Whether on the sales floor or the cash register, seasonal employees provide the high level of service that clients expect.
How Much Does Michael Kors Pay?

For people who like Michael Kors clothing, the deep discounts for employees can be a big bonus. Depending on their position, some employees receive several pieces a year and only pay the tax on them. Managers get benefits like paid time off and retirement and insurance benefits, but Cashiers typically do not.
The average hourly rate for Cashiers is just over $10.00 an hour, and Assistant Store Managers make an average of $20.38 an hour. Bonuses for meeting sales goals are available, as well.
You can compare that to Gap, which pays Sales Associates $10.00-$11.00 an hour and Assistant Store Managers $17.00-$18.00 an hour.
Cashier: $8.00-$14.00
Sales Associate: $8.00-$16.00
Graphic Designer: $60,000 a year
Equipment Operator: $26,000-$70,000 a year
Assistant Store Manager: $32,000-$65,000 a year
How Old Do You Have to Be to Work at Michael Kors?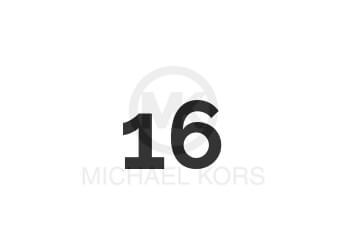 The minimum age to work at Michael Kors is 16, but some managers may be more likely to hire people who are 18 and older. The best way to find out is to visit the store in your area and ask.
16-year-olds can apply for Cashier jobs at Michael Kors.
Does Michael Kors Drug Test?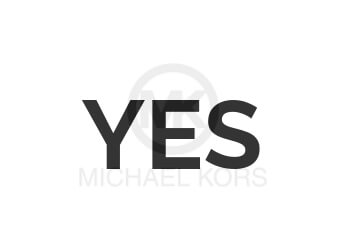 A drug test is sometimes part of the application process at Michael Kors. Some Managers almost always require new employees to be drug tested, others don't.
In general, it is always a good idea to be prepared for a drug test and background check. Have a photo ID handy in case you are asked to take a drug test.
Possible Michael Kors Interview Questions and Tips

Why Do You Want to Work for Michael Kors?
A great way to answer this question is to have a look at the company's website, especially their mission statement. Then, use some of the same words to explain why you want to work there.
Are you passionate about fashion? Enjoy chatting with jet-setters? Now is the time to say so. Hiring Managers will want to see that you enjoy learning about style trends and can give useful advice to clients.
The Floor Interactive
As a part of the interview process, you will be asked to go to the sales floor and choose an outfit, then try to sell it to the manager or a client. This might happen in an individual interview, or a group interview with about 10 other applicants.
To prepare for the floor interactive, you'll want to know three things: current fashion trends, Michael Kors' product line, and your client. You can get ready for this by learning everything you can about what's happening in the fashion world and being very familiar with Michael Kors' products. Asking your client questions about their style preferences and lifestyle can be helpful.
Be sure to choose a complete outfit for the person you are selling to, and be able to explain why the items you've chosen are a good fit. Include shoes, jewelry, other accessories and a handbag. If the person is taking a vacation soon, try to find a piece of luggage that matches the outfit, too.
The Appearance Policy
After you're hired, your manager will go over the appearance policy with you in more detail. For your interview, though, you'll need a clean, professional appearance.
Before you go in for an interview, take a look at what other employees are wearing. Try to notice what colors they're wearing, and what type of shoes. Then, choose an outfit that will blend in and make it easy for the manager to picture you working there.
You'll need good hygiene, a natural hair color and an outfit that fits well. Candidates with no facial piercings and no visible tattoos are more likely to get the job. No matter what you wear, the most important parts of your appearance are confidence and a smile.