Mariott Careers & Jobs – Application, How to Apply, Requirements & Interview Tips
Last Updated:
January 12th, 2020

by

When you start a Marriott career, you'll be working at one of the largest and finest hotel chains in the world!

Marriott International owns 30 popular hotel brands. These brands are located in over 130 countries all over the globe. The chain's headquarters are located in Bethesda, Maryland.

This guide will show you everything you need to know to start a career at Marriott. It shows you jobs you could apply for and salaries that you could earn. You'll also learn about the hiring process to prepare for your interview at Marriott.

We'll also walk you through how to submit a Mariott application.

At Marriott, you could work as a Front Desk Agent, Housekeeper, Sales Executive and more!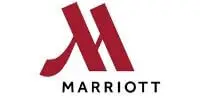 Marriott Jobs & Careers

You can apply for jobs at Marriott through their careers website.
Here, you can also check out all the different career paths that you can follow with the company. At Marriott, you can apply to many jobs like:
Front Desk Agent
As a Front Desk Agent, you'll be helping guests that are at the hotel. You'll help guests with check-ins, check-outs, payments and anything else they might need. In this job, you'll also help guests with information about local attractions around the hotel.
This entry-level job is great for you if you love creating great experiences for guests. You'll go a long way if you're good at interacting with people and solving problems.
Housekeeper
As a Housekeeper, you'll be keeping the hotel looking it's absolute best! Whether you're working in the hotel's guestrooms or public areas, your focus will be on hygiene and cleanliness.
You'll enjoy this job if you have strong attention to detail. It's also physically-demanding work, so it helps if you're used to working on your feet most of the time.
Sales Executive
As a Sales Executive, you'll focus on selling the hotel's services and facilities to clients. This could mean selling hotel room stays to companies for their staff to use when travelling.
Or, it might mean selling banquet halls and services to couples looking for a venue to host their wedding.
You'll be great at this job if you enjoy sales. Being persuasive is a very important strength to have.
Software Engineer
As a Software Engineer, you'll be in charge of the systems used throughout the hotels.
These include reservation systems, point-of-sale systems and more! Your job will be to keep these systems maintained and fix them whenever they stop working.
Technical skills are important in this job. Also, it's important that you're a team player since you'll be working with colleagues across many different departments.
Night Auditor
As a Night Auditor, you'll basically be working as a Front Desk Agent with a few extra responsibilities.
You'll be working overnight shifts, helping guests who check-in late at night. At the same time, you'll be checking reports from previous shifts to make sure everything is in order.
As the name suggests, you'll need to be comfortable with working overnight shifts.
You'll also need to have a good eye for detail. This is because you'll be checking reports and balancing the cash drawer, making sure everything is the way it should be.
Manager Jobs
At the Marriott, you can apply for its many Manager Jobs as well. Popular examples are General Manager, Operations Manager, and Events Manager.
As a General Manager, you'll oversee an entire hotel. You'll lead all the many different departments. Under your leadership, they'll deliver the best service possible to your guests.
As an Operations Manager, you'll lead the departments that are directly involved with guests. These include the Front Office, Housekeeping, and the food & beverage outlets.
The Events Manager job is more specialized. You'll be helping to organize and run events like weddings and conventions.
Seasonal Jobs
At Marriott, you can apply to part-time and full-time seasonal jobs. For example, there are seasonal Pool Concierge and Bartender jobs.
Usually, these jobs are opened to help the hotel cope with busy holiday seasons throughout the year.
How Much Does Marriott Pay (Hourly & Salary)?

At a minimum, you could make $11 an hour as a Housekeeper, matching the national average pay for similar jobs. To see what else you could earn, here are a few more examples:
With a job at Marriott, you'll get access to a wide range of benefits.
This includes health benefits like health, dental and life insurance. There's also a 401k plan and employee discounts for you to enjoy!
How Old Do You Have To Be To Work At Marriott?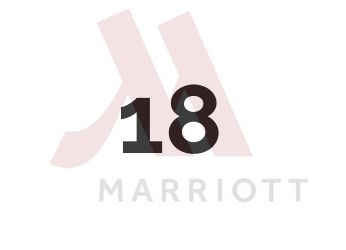 You have to be at least 18 years of age to work at Marriott. In some states, you have to be older to serve alcohol to guests.
At 18, you could apply for entry-level jobs like:
Event & Sales Specialist
Human Resources Generalist
Front Desk Agent
Does Marriott Drug Test?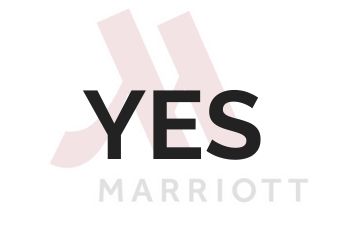 Yes, Marriott does perform drug tests. Usually, they use a mouth swab to test you. This test is usually done on-site before it's sent out to a medical facility for testing.
Does Marriott Do Background Checks?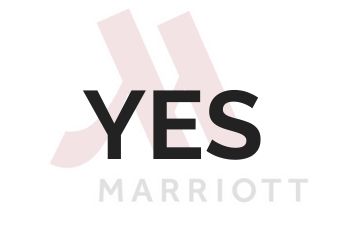 Yes, Marriott does background checks.
Some applicants with past felonies have been hired by Marriott. This may depend on the type of felony and how long ago it happened.
The background check will take Marriott at least a few days to complete.
Possible Marriott Interview Questions & Tips

Why Do You Want To Work For Marriott?
To answer this question, match one of your personal interests or strengths to the job that you're applying for. For example, you can say that you love creating good holiday experiences for guests.
What Would You Do If…
Recruiters ask this kind of question to know how you handle challenges. Be creative! Also, don't be afraid to also say that you'll ask for help from colleagues. That'll show that you're a team player.
What Do You Expect From Working With Marriott?
Recruiters want to know that the job means more to you than just a paycheck. A good answer is one that shows them that you want to learn from the job and build up your skills.
What do you think the roles and responsibilities of this job are?
Recruiters want to know that you understand what the job is. Don't just look at the job title, read up about the job scope as well. Always do your homework!
Marriott Hiring Process
The hiring process should take a few days. It might take longer if they do a background check.
The process starts with a screening phone call. Then an interview happens on-site. Overall, past applicants found the hiring process to be challenging but not too difficult.
No matter what job you're interviewing for, look your best! Be sure to dress up in a formal or business casual outfit at a minimum.