MAC Cosmetics Careers & Jobs – Application, How to Apply, Requirements & Interview Tips
Last Updated:
January 20th, 2020

by

If you're considering the right career path in the cosmetic industry then you may want to look into the leading makeup company and renowned brand, a MAC career choice.

The company, which is globally highly acclaimed, is a pioneer of the make-up industry and offers bright opportunities for all its employees.

M·A·C or Make-Up Art Cosmetics was founded by Frank Tosken and Frank Angelo in 1984.

It was launched from a counter in a department store, in Toronto, and then become part of the Estee Lauder companies in 1994. MAC products are currently sold in over 120 countries, all around the world!

MAC values its employees and provides them with numerous incentives and benefits, like 401k plan, maternity leaves, discounts on MAC products, health insurance, paid leaves, etc.

The company offers potential growth in a number of fields, so if you're a seasoned professional or someone just starting out, there's something for everyone; from a sales associate and freelance artist to a retail manager.

Read on to learn about the Mac application process.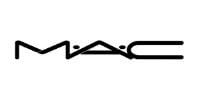 MAC Cosmetics Careers And Jobs
Like most places, MAC has the option to apply for a job online, by going to their website: https://jobs.elcompanies.com/mac/jobs.
Search the job title you're looking for, or the department you are interested in. Enter this along with your preferred location. All the relevant jobs will show up along with the option to apply for them.
Click on the 'APPLY' button to start the hiring process.
The application process requires you to create a profile account. To create an account click here.
The company offers opportunities in different areas like arts and entertainment, beauty and wellness, retail, management, and sales. MAC offers a wide range of jobs in both managerial and non-managerial positions. The most popular non-managerial jobs are:
Make-up Artist
This is a job for all the talented makeup artists who have a good know-how of make-up and possibly have suitable qualifications/certification or experience.
This is not an entry-level position.
The average pay for a make-up artist at MAC is around $17.27 per hour
Retail Sales Associate
This entry-level position requires all applicants to have knowledge about all the products sold in the store, their ingredients, and what the target market is.
It requires an ability to multitask, ability to stay motivated and attentive to customer needs and keep active and be willing to be on the go.
The average pay for this position is around $48,927 per year.
Freelance Artist
The role of a freelance artist is somewhat similar to a regular make-up artist at the store, but the timings aren't fixed.
The work schedule is generally relaxed and you work at your own speed and time.
The average pay for a freelance artist at MAC is around $16.72 per hour.
Beauty Consultant
This is an associate level position, which requires the employees to be able to achieve the retail sales targets, provide exceptional customer service and have thorough make-up and product knowledge.
The average pay for this is around $16.06 per hour.
Manager Jobs
The managers at MAC are highly qualified, have a sound knowledge of the products and how to use them, and in turn, are offered numerous benefits and an excellent salary.
The company offers multiple managerial positions such as:
Retail Manager
The duties of a retail manager are, helping and assisting customers, meeting the daily sales target, and guiding and supervising their teams to achieve maximum efficiency.
The average pay for this position is around $53,335 per year.
Store Manager
The role of a store manager at MAC is to ensure customer satisfaction, making sure the day-to-day operations of the store run smoothly and guide the customers according to their needs.
They also supervise the employees and are updated about all the new products of MAC as well as have knowledge of the products available in the store and online.
The salary for this position is around $55,440 per year.
Third Key Manager and Assistant Manager are two more job posts that can be applied for.
The salary range for this position is from $34,948 per year to $45,395 per year.
How Much Does MAC Cosmetics Pay its Employees? (Hourly and Salary)

The average wage for a make-up artist at MAC is around $17.27 per hour, which is 24% more than the national average.
When compared to other cosmetic companies like Benefit and L'Oréal, the wages offered at MAC differs from them.
A make-up artist is offered $15.95 per hour at Benefit and $16.06 per hour at L'Oréal. This makes MAC far better in terms of wages.
Following is a list of wages of the most popular jobs at MAC
Retail Manager – $53,335 per year
Make-up Artist – $17.27 per hour
Store Manager – $55,440 per year
Retail Sales Associate – $48,927 per year
Third Key Manager – $34,948 per year
Sales Associate – $15.58 per hour
Beauty Consultant – $16.06 per hour
How Old Do You Have To Be To Work At MAC Cosmetics?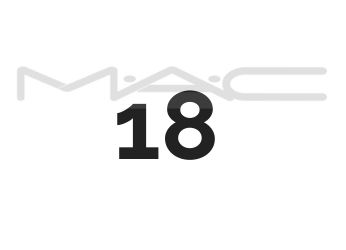 To be eligible to work at a MAC store, you have to at least 18 years old. This is for all the entry-level positions and above like:
Make-up artist
Freelance Artist
Sales Associate
Does MAC Cosmetics Drug Test?
No, MAC generally does not conduct drug tests during the hiring process.
Does MAC Cosmetics do Background Checks?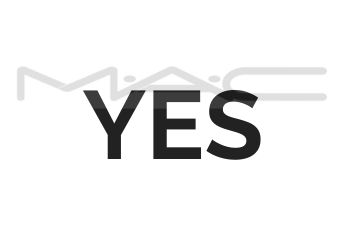 Yes, the company does do background checks during the hiring process.
This includes but is not limited to checking for criminal records or offenses, your credit history, and your identity verification
Potential MAC Interview Questions and Tips

If the hiring manager, likes your application, they may call you in for an interview. This is the most important part of the hiring process and your goal is to impress them. Consider these following tips:
Dress in semi-formal attire to leave a good impression
Bring a copy of your resume along
Research well about the company
Learn about different MAC products and their uses
The following are some of the questions, you may be asked during the interview:
Why Do You Want To Work For MAC?
The interview wishes to know how well you've done your research about the company, and specifically, which points you will highlight in your answer.
Answer this by telling them about how you wish to work for a company which is a leader in the cosmetics industry, revolutionary in a way, and also discuss the employee benefits they offer.
This will show them how well you've researched and your dedication towards the brand.
Why Are You A Good Fit For This Job?
To answer this in the best manner, prepare through this:
Go through the job application multiple times and coordinate your resume according to that
Tailor your answer according to the job requirements
Be confident
Show them what you bring to the table and how you stand out from all the other applicants
Do not offer them long stories, be brief and to the point. Tell them how you can help them, with reference to the job.
If you can relate this with a relevant past experience, which emphasizes, you being the ideal fit for this role.
How Would You Deal With Difficult Customers?
Here you'll want to talk about your stress management skills, patience, ability to guide customers, whether you're a leader or not, and how well you manage to diffuse a difficult situation.
Answer this question with an example from any past job or past experience, where you managed to resolve a conflict. Bring this example to compare, if such an incident occurs at the store.
If you don't have any such experience, show the interviewer what steps you would take to calm down the customer.
MAC Cosmetics Hiring Process
The whole hiring process at MAC, from start to finish, takes about two weeks in total. This could take longer for senior or management positions
The hiring process at MAC is somewhat longer and more complex than other places. It can be broken down in the following steps:
Applying for a job, either online or by submitting your resume to the store, or in person.
Call for an on-site interview
Phone call/screening
Presentation and demos
Group interview
A possible third and final interview
Background Check
Call for a job offer