LUSH Careers & Jobs – Application, How to Apply, Requirements & Interview Tips
Last Updated:
January 20th, 2020

by

Having a LUSH career offers you the chance to work for the world's biggest, independent, green cosmetic and skincare company.

LUSH which not only believes in sustainable and environment-friendly ways of operating, but also cares just as much for its employees.

The first Lush store was opened in 1996 in Vancouver, Canada.

Today, there are more than 250 shops all over North America.

The company has earned the recognition as 'The Best Midsize Employer' by Forbes, and the '50 Best Employers In The Usa And Canada' according to Aon in 2016.

LUSH is also noted as one of 'Canada's Greenest Employers'.

Lush offers jobs year-round, from the most entry-level positions to managerial ones. Whether you're looking for a position in retail like sales associate, assistant manager, ambassador or floor manager, Lush offers something for everyone.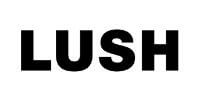 LUSH Careers and Jobs

Applying for a job in LUSH is very simple. You can go to their website, and fill out the search form. Lush offers multiple departments to choose from:
Manufacturing
Distribution
Headquarters
Spa locations
Wood shop
Retail store
When you go to their careers section, you can choose the location and department and the site will show you all the relevant job openings.
When you find any position you like, you have to simply click on the 'apply now' button and fill out your details to be considered for the job.
The application form looks like this. You can attach your cv/resume here and wait for the call.
Lush offers jobs in both managerial and non-managerial positions. The most popular non-managerial jobs are:
Retail Sales Associate
This is an entry-level position that requires a positive attitude and plenty of stamina as you'll be on your feet most of the time.
Important requirements for this job are:
Passion for Lush, and all the products
Ability to work and interact with customers constantly, on the job
Ability to lift, push, and pull heavy items, up to 30 lbs.
The pay for this job is around $10.93 per hour.
Customer Service Representative
This is an entry-level job, for which you must meet the following requirements:
Have sufficient knowledge of Lush products
Be passionate about Lush
Attentive to customer needs
Active, and have no problem in being on your feet for long hours
Have a cheerful and happy attitude
The pay for this position is around $11.63 per hour.
Sales Assistant
This is an entry-level job and to be eligible, the following requirements must be met by you:
Customer focused
Motivated and positive
Be passionate about LUSH, and all that it stands for
Flexibility with working hours
Actively assisting customers
The pay for a sales associate at Lush is around $11.00 per hour.
Managerial Jobs
Lush offers a variety of positions in managing areas like:
Store Manager
The store manager at Lush is in charge of the flow of work and day-to-day operations at Lush. The average salary for a store manager is $62,283 per year.
Assistant Store Manager
The assistant store manager is in charge of helping and assisting the store manager, and to take over store duties in the absence of the store manager.
The salary of an assistant store manager at Lush is around $60,000 per year.
Does Lush Offer Seasonal Jobs?
Yes, Lush offers seasonal jobs in the majority of its entry-level jobs like:
Seasonal ambassador
Seasonal associate
Seasonal production assistant
How Much Does LUSH Pay? (Hourly and Salary)

At LUSH, the average salary of a customer service representative is $11.63 per hour, which is 9% below the national average.
The lowest pay offered at LUSH is of a retail sales associate, which is $9.74 per hour.
When compared to other competitors, like The Body Shop, which pays its retail assistant manager around $10 per hour, making Lush offer slightly lower wages than its competitors.
The following are some of the popular jobs at Lush along with their rates:
Sales Associate – $11/hour
Store Manager – $62,283/year
Sales Ambassador – $11/hour
Assistant Manager – $62,814/year
Floor Leader – $15/hour
How Old Do You Have To Be To Work At Lush?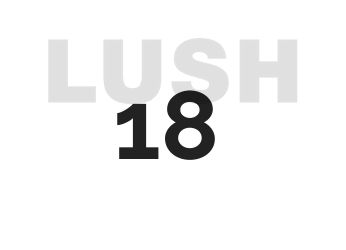 To work at LUSH, you need to be at least 18 years old. This is the minimum age requirement to apply for any position.
Does LUSH Drug Test?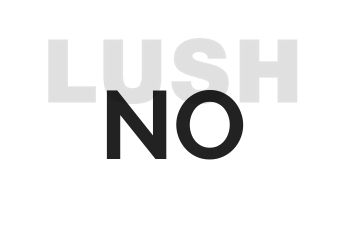 No, currently, LUSH does not conduct any sort of drug tests during the hiring process. They are, however, a reputable business and misuse of any kind of drugs may get you in trouble or even not hired at all.
Does LUSH Do Background Checks?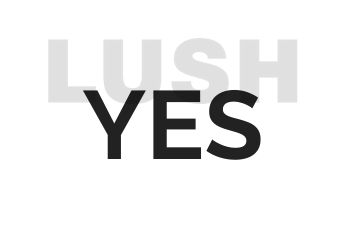 Yes, LUSH does check the backgrounds of people applying for any job.
They reserve the right to obtain and save information like criminal records, or any offenses, as well as information about health, number of leaves taken in previous jobs and the reason for them, etc.
Possible LUSH Interview Questions and Tips

Let us help you understand the expected questions at the interview so that you can prepare for them in a better way:
Why would you like to work for LUSH?
You can talk about their dedication to choosing the freshest ingredients, how you always felt comfortable and satisfied because of the customer service there and you wish to be a part of that.
Make it all about them, but do not go over the top with flattery. LUSH is famous for being environmentally conscious, you can bring that in, how few companies care so much and you wish to join such a company.
What are your favorite LUSH products?
Research the different ranges and products offered at LUSH and pick your favorite.
You can go to any LUSH store and converse with the sales associate there about which products would suit you the most, and their ingredients, before going for the interview.
LUSH hires people who have a solid foundation to begin with, so if you have a sound knowledge of the products and even have favorites, you'll be preferred for the job.
What does 'fresh' mean to you?
LUSH is known to make products out of the freshest ingredients, and believe in transparent dealings with customers so 'freshness' is a very strong factor for them.
Discuss how hygiene and authentic products are very important to you.
You can finish this answer with an example of the products or skincare, you do or about the importance of a healthy lifestyle, and how freshness plays a vital role in that.
LUSH Hiring Process
It takes around a week, from start to finish, to get hired.
For senior positions, particularly management, the hiring process is longer and may take up to a month.
Lush looks for people with a strong work ethic, well versed in the company, who are outgoing and friendly, and confident are likely to be selected for the job.
The steps of the hiring process are:
Applying for a job, at Lush, through their online applications
Getting a call for an on-site interview
Group interview. This includes giving demos of trying to sell different products.
If the group interview is successful, you will get a call for one-on-one interview with the store manager
If all of the above goes well, you may be offered a job there
Tips On Getting Hired (According To Lush Professionals)
LUSH cares deeply about its employees, and wants the most committed people to get jobs. There are blogs on the LUSH official site, which explain the hiring process as well as advice for the people applying, like:
Ability to prove your worth
Your passion and dedication towards the Lush brand
Using words like 'team player', 'customer-focused', 'willing to collaborate' will give you a major boost during the interview
Your research of the company and the position you're applying for
Whether or not you follow their campaigns
What you would like to gain from Lush, with respect to your career
If you follow all this, you will definitely have an advantage during the hiring process and will be more than likely to get hired