Lululemon Jobs & Careers – Application, How to Apply, Requirements & Interview Tips
Last Updated:
July 17th, 2020

by

If you are looking for a job that will provide you with all of the fun and joy you could imagine, then one of the many Lululemon careers may be the right choice for you. The information and tips provided in this guide will increase your chances of getting through the interview process and getting hired.

Lululemon is an athletic apparel company that is yoga inspired and designed for both men and women. This mission of the company is to be able to better understand their customers and provide them with the clothing they need to fit into their lifestyle.

Working at Lululemon provides you the opportunity to work in an environment that fosters the overall well-being of individuals and where you can help others find the perfect yoga athletic wear.

Lululemon offers entry-level positions as well as manager-level positions in their stores. Some of the available positions that you can choose from include educator, expeditor, key leader and assistant manager.

After reading the guide below, you will better understand what positions are available at Lululemon. We will let you know what to expect during the process, and tips for your interview to help you land a job.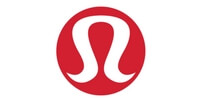 Lululemon Jobs & Careers

Anyone who is interested in applying for a job at Lululemon can visit one of the independent store locations to fill out a paper application. Applicants can also fill out an online application, which is the preferred and most common method for applying.
Lululemon offers applicants many career opportunities within their stores. Some of the positions include educator, key leader, expeditor, inventory leader and warehouse associate.
Educator
The Educator is responsible for providing all Lululemon customers with education about the products in stores. In this role, the Educator will communicate with customers the benefits, features, usage and fabric properties to ensure they fully understand why Lululemon clothes are the best.
A good candidate for this position is someone who has good customer service skills and wants to help out. He or she should enjoy fitness, especially yoga, and not be afraid to help customers find what they are looking for.
Key Leader
The Key Leader is responsible for promoting the Lululemon brand and making sure that the culture shines through on the retail floor. The individual in this role will be an advocate for the brand and also oversee the execution of deliverables that they receive. The Key Leader will also help encourage staff members and act as a coach to Educators.
A good candidate for this role is someone who has experience in marketing, advertising or business. This individual should be a leader and sport a positive attitude.
Expeditor
The Expeditor is responsible for working with the Expeditor Leader to ensure that all stock is received and processed from the warehouse. All inventory needs to be unpacked, inspected, folded and placed on the showroom floor. This individual will need to replenish displays that are running low on clothes and accessories too.
A good candidate for the Expeditor position is someone who is able to move quickly and perform their job under minimal supervision. This candidate should be upbeat and solution-oriented.
Inventory Leader
The Inventory Leader is responsible for all of the back of house operations that occur at Lululemon to include the receiving process, back room management, inventory processing and scheduling of the Expeditor team. In this role, the individual will help the Store Manager create the store's schedule.
A good candidate for this position is one who is able to work independently and on time. You should be passionate about the brand, able to communicate effectively, and be good at organization.
Warehouse Associate
The Warehouse Associate is responsible for picking, packing and shipping out all customer orders in a timely manner. He or she will need to meet or exceed all goals and performance metrics that management has set.
In the Warehouse Associate role, individual will need to quickly locate product and ensure that they handle all products with care.
A good candidate for this position is someone who can lift up to 50 pounds, is fast on their feet, can maintain customer orders and paperwork, and works well with others and individually.
Lululemon Manager Jobs
Lululemon manager jobs include both an Assistant Store Manager and a Store Manager. The Assistant Store Manager works to build and support the community within the store and also encourage both customers and employees to attend classes and yoga events.
In addition, the Assistant Store Manager acts as a coach to both the Key Leaders and Educators within the store. In this role, individuals are expected to know and follow all local labor laws.
The Store Manager is responsible for the overall day-to-day functions of the store itself and oversees all employees and teams. In this role, the individual is responsible for ensuring guests have a wonderful experience inside of the store. The Store Manager should emulate the Lululemon culture and encourage their team to be the best they can.
Find A LuluLemon Job Near You!
How Much Does Lululemon Pay?

Lululemon offers their employees competitive pay in both their part-time and full-time roles. Other similar jobs pay a comparable wage. Full-time employees do receive additional benefits such as health, dental and vision insurance, 401k plans, performance bonuses and commission. The lowest paying job at Lululemon starts off at minimum wage for the respective area, which can vary between $7.50 and $8.50.
Educator: $11.00 – $13.00/hour
Key Leader: $13.00 – $15.50/hour
Expeditor: $13.00 – $15.00/hour
Inventory Leader: $12.00 – $15.00/hour
Warehouse Associate: $11.00 – $13.00/hour
Assistant Store Manager: $45,000 per year
Store Manager: $58,000 per year
How Old Do You Have to Be to Work at Lululemon?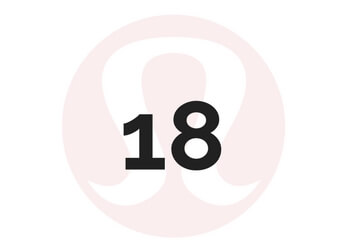 All positions at Lululemon do require applicants to be a minimum age of 18 years or older to apply. Applicants do not need a high school diploma or GED to apply; however, it is preferred.
Educator
Expeditor
Warehouse Associate
Does Lululemon Drug Test?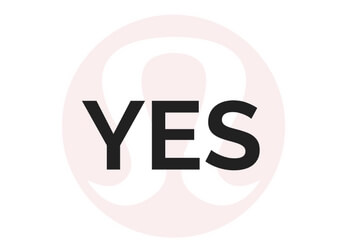 Lululemon does drug test all new applicants and they also administer drug tests throughout employees' time at the company. Prospective employees will be required to take a drug test prior to hiring and all drug tests are performed at a third-party site and typically done through a urine-based test.
It is important to note that Lululemon can turn applicants down if they fail the drug test and the company reserves the right to terminate employment if an employee fails the drug test.
Possible Lululemon Interview Questions & Tips

Did you just land an interview with Lululemon? Perfect! Below, you will find some tips and information that can help you get through the interview process at Lululemon.
Why Do You Want to Work for Lululemon?
You can expect this question to come up and there is really no right way to answer it. Remember to highlight some of the reasons why you want to work at Lululemon such as maybe you love yoga clothes or maybe your favorite activity is yoga.
Tell Us Something About You That We Wouldn't Know by Looking at Your Resume
This is an interesting question and one that you can be creative with, too. Since your resume is mostly about you as a professional, let them in on something interesting about your life. For example, maybe you like snakes or maybe you like to skydive on the weekends.
What is Your Favorite Way to Sweat?
This may seem like an odd question, but one that seems to be asked a lot. You should answer this question honestly. Whether you like to run, weight lift, perform yoga or even sit in a sauna, let them know!
What to Bring with You to Your Interview
It is important that you remember to bring the proper documentation with you to your interview. You should have your driver's license and social security card on you and you should also bring a copy of your resume with you.