Lids Jobs & Careers – Application, How to Apply, Requirements & Interview Tips
Last Updated:
September 20th, 2019

by

If sports is all you can talk about, quickly read this guide that reveals the Lids job application process and turn that talking into a career.

Lids is a store that sells primarily athletic head wear and sports team merchandise. The stores are not usually found as separate buildings, but instead as part of shopping malls and factory outlet centers.

If you like working in a mall location, and in a store where you get to talk with other sports fans, this is the store for you.

Lids offers entry-level jobs ranging from Customer Service & Sales Associates to Stocker.

Fancy a career in management? The company offers applications for Shift, Assistant & Store Manager positions.

This guide will show you what jobs are available at Lids, and focus on getting you a job at your local store.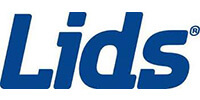 How to Apply for Employment at Lids
The best route to take to apply for employment at Lids is to apply online, using their online application website.
Lids has a very prominent social media presence, with accounts on Instagram, Twitter, Facebook, Pinterest, and Google+. They will occasionally post job openings on some of these pages, so be sure to monitor them.
Application Information
Minimum Age Requirement: You must be at least 16 years old to work at any Lids. Some locations will allow younger workers (in certain states), if the applicant can provide a letter of exemption.
Hours of Operation: Lids is open Monday through Saturday, 10 AM to 9 PM, and Sunday 11 AM to 6 PM. If the mall, that they are in, has different hours, however, they will tend to close or open when the mall does.
Methods to Apply: You can apply in person at the store, though the current employees recommend against this, as the store is usually fairly busy and you might have to wait a bit for an application. The easiest way to apply is online, on their Careers website.
Lids sorts its jobs by type first, then by location, so it is easy for you to find the position you want in the area around you, instead of vice versa. So be sure to go into this application process with a good idea as to what position you want to take.
Electronic Consent
When you go to apply, after you select a job and a location, they will ask you if you are comfortable giving electronic consent. Electronic consent just means that they are going to ask you to electronically "sign" some forms and papers by typing in your signature.
This is merely a measure to keep you from suing them later if things don't work out. That's a fairly normal practice, but you have several options.
If you want to make sure you understand everything, you can go into the store and ask for a "FCRA consent form" and the store employees will provide that to you, explain it at length, and scan it in when you are done.
Then you can select the option that you filled out the form in person when you go to apply.
If that doesn't bother you, you can go ahead and provide electronic consent.
Application Tips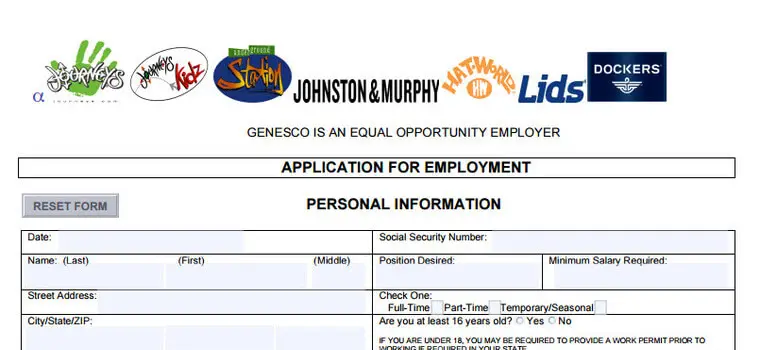 You can apply using your LinkedIn profile, if you have one. Just start the application process like normal, and then when given the option on the "Attach a Resume" page, sign in with your LinkedIn page instead.
This will allow them to copy all of your previous work history and other information from your LinkedIn page to fill out your application.
Create An Account
You will be required to create an account to apply on the Lids website. If you do not wish to create an account, go apply in the store and request a paper application form.
They ask you to provide your Social Security number, so that they can perform a background check and to see if you have applied and/or worked at a Lids store before. That's standard practice in the retail industry.
Should You Follow Up?
Once you have applied online, you can just log back into the Careers website and check on the status of your application. If you applied in the store, you'll need to go back to the store a few days later and check, or call the store and ask to talk to the manager.
Keep in mind that not all managers appreciate being asked about an application status and will not always tell you anything over the phone.
Positions and Salary Information
Lids is a retail store, and as such has primarily entry-level positions with one or two management opportunities.
Most of the positions require either the ability to lift and stock merchandise or work with people one-on-one to help them find the products they need.
Customer Service Associate – Works primarily with customers, helping them find the merchandise they are looking for, with a focus on answering customer questions. $9/hr.*
Sales Associate – Does most of the same duties that the Customer Service Associate does, but focuses on making sales. $9/hr.
Trainer – Works to train new employees for store positions and current employees in new store practices. $11/hr.
Stocker – Makes sure the store's merchandise is kept stocked. $8/hr.
Shift Manager – Runs the store in the Assistant Manager's absence, often does the same jobs as the Customer Service Associates, but also manages the employees if needed. $12/hr.
Assistant Store Manager – Runs the store, provides reports to the Store Manager. $15/hr.
Store Manager – Runs the store, hires new employees and disciplines employees as necessary. $18/hr.
*Lids does not list their salaries on their website. These figures are taken from the Bureau of Labor Statistics, Glassdoor.com and Payscale.com averages.
Best Entry-Level Positions
As mentioned above, most of the positions at Lids are entry-level, with most of them requiring the employee to be 16 or above. They prefer 18 year olds, and especially people with GEDs or High School diplomas, but it is not required at all stores.
Customer Service Associate
Works with customers to answer any questions they might have and focuses on keeping the customer happy. Often a Customer Service Associate will work with several customers at once, as they browse the store.
The Customer Service Associate should have a general knowledge of the products offered at the store in order to answer any questions accurately.
Sales Associate
Works with the customers to find the exact products that the customer is looking for. If they do not carry the item the customer is looking for, makes a note and puts in a request for it with the Assistant Manager.
Works to upsell items and get the customer to buy more than the customer might have planned to.
Stocker
Requires the ability to do physical labor. Unloads merchandise from the trucks as they come in, unpacks and sets the merchandise on the shelves and in the display cases.
Orders more merchandise if one item is selling faster than normal.
Lids Careers in Management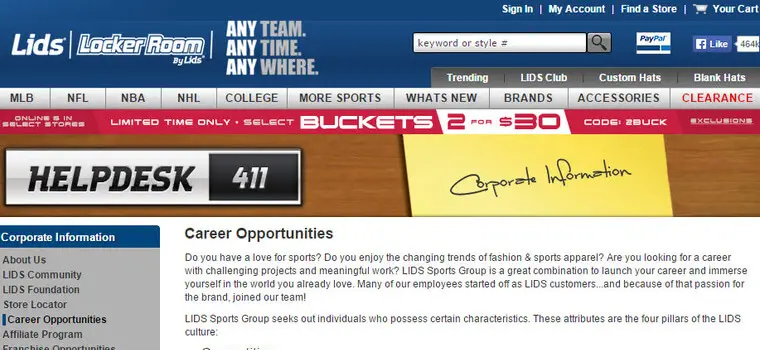 The Lids store offers a fairly flat management structure, with three positions that all work together to keep the store running smoothly. Not all locations have Shift Managers, and some locations only have Store Managers, no Assistant Managers or Shift Managers.
Shift Manager
Runs the store in the Assistant Manager's absence, often does the same jobs as the Customer Service Associates, but also manages the employees if needed.
The Shift Manager focuses on knowing what is going on in the day-to-day operations of the store, and what the employees need and want. They then provide this information to the Assistant Store Manager.
Assistant Store Manager
Runs the store, provides reports to the Store Manager.
Keeps the store running smoothly by working with the customers and the employees to solve disputes.
Store Manager
Runs the store by implementing new policies and retiring old ones as necessary, hires new employees and disciplines employees according to the recommendation of the Shift Manager and/or the Assistant Store Manager.
Interview Tips & Possible Interview Questions
Lids is a store focused on branding, so don't be afraid to talk yourself up. They want someone who is bold and confident, and will especially be impressed, if you know about the merchandise and can show enthusiasm for it.
Dress The Part
If you have a favorite sports team, it would be a fun idea to wear some of their merchandise into the interview to show that you are a team player and are someone that knows about the store's target market.
This is especially important if you are applying to be a Sales Associate or Customer Service Associate.
If you are applying to be a stocker, just make sure to wear nice clothing, and be prepared to be asked about your physical capabilities.
If You Were One Sale Away From Making The Day's Goal, And It Was 30 Minutes To Close, What Would You Do To Try And Get The Sale Needed?
This question to show how committed you are to making the sale, and how you would go about doing it.
You can either provide a serious answer and tell them that you would do your best to advertise the benefits of the merchandise to people going by and make the sale that way, or you can jokingly say that you would make the purchase yourself if it was that dire of a situation.
It's up to you to gauge if humor is the way to go in this situation.
Can you sell the same item to multiple different people?
This question tests your resourcefulness, and how well you can present a product. They might even do some role playing and give you an item to "sell" to them.
Take a moment to think about this, to examine the merchandise, and focus on the elements that would appeal to different people. Some people would like the colors, others the team it represents, and still others the style.
Do you like sports?
This question is particularly important in this store, because they sell primarily sports merchandise. If you're applying to this store, there's a good chance that you already know about and enjoy sports.
Just tell them that and tell them about your favorite teams. If you don't like sports, be honest, but tell them that you like the fashions in the store or the other merchandise.
Helpful Research for Your Lids Interview
Lids is a subsidiary of Hat World Inc., and is a sister company of Hat World. Hat World Inc. obviously focuses on the sale of hats, but in recent years, the Lids store has branched out into sports jerseys and comic book related hats.
The company was started in 1995 in Indianapolis, Indiana. The big draw for the store is that it sells officially licensed and branded merchandise from various sports teams in dozens of different sports.
They have over a thousand stores in the United States, Canada, and Puerto Rico.
The Lids store offered custom embroidery for much of their merchandise.
Lids operates some stores in airports at different locations in the country.
Lids's slogan is "Any Team, Any Time, Any Where." If you are looking for merchandise from a team they don't have, they will look into getting that merchandise for you.
The company is known as Genesco Inc. in some areas of Puerto Rico.
What Employees Say About Working At Lids
The biggest positive listed by store employees is the employee discount, with certain items being sold to employees at a discount up to 40% off.
As an employee you can also use the embroidering machine for free if the store is slow. If you like fashion and especially sports-related fashion, then that will certain be a big draw for you.
The biggest negative listed by the employees is that the pay is not great. It's certainly not the lowest in retail, but it's also not the greatest, especially at the entry-level jobs.
If you are able to move up, it improves, but starting out it's pretty dismal.
Another complaint by many of the employees is the long and often late hours, if the store is understaffed, you'll have to work the store alone, which can be stressful. The store can be stressful even with a full staff, especially when the various championships are in progress.
Most of the employees really liked the customers they got to work with, saying they were pleasant and easy to sell to.