Kumon Jobs & Careers – Application, How to Apply, Requirements & Interview Tips
Last Updated:
September 20th, 2019

by

Do Kumon careers seem like the right pathway for you? Are you excited by the thought of working with children to reach their reading and math goals? Explore more about the opportunities available at this fun, rewarding workplace through our job guide below.

Kumon Math and Reading Centers focus on tutoring children, utilizing a learning method developed by founder Toru Kumon in which children are taught lessons incrementally and allowed to master them completely before moving on to the next lesson. Today, Kumon Math and Reading Centers have helped over 50 million students worldwide. North America alone has over 3,000 Kumon Math and Reading Centers!

This company has a strong focus on children and the employees who work with them every day. They believe that their employees "contribute towards improving the quality of education and life for all children, regardless of their age, background and abilities". They believe in their mission and in their employees' ability "to make the world a better place now and for generations to come".

If this sounds like the company for you, read on for everything you need to know to be hired at Kumon Math and Reading Centers.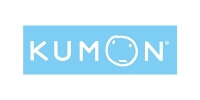 Kumon Math and Reading Centers Jobs & Careers

Kumon Math and Reading Centers post open roles online. You can apply right on their website here. The most popular roles include Administrative Support Specialist, Tutor and Field Consultant in addition to management-style roles like Assistant Instructor and Company Center Instructor.
Administrative Support Specialist
Administrative Support Specialists hold a number of important responsibilities. They coordinate trainings and meetings, grade Instructor Achievement Tests and review workbooks. Other duties include greeting visitors, answering phones and routing calls appropriately and answering visitor questions as needed.
Prior experience in administrative work is required for this role. Individuals should be detail-oriented, strong problem solvers and have excellent communication skills.
Tutor
Kumon Tutors work with young children on pre-reading and number skills in addition to older students on higher-level math. Tutors adhere to the lesson plan in place and work closely with children to help them achieve their goals.
This position is ideal for friendly individuals who love working with children in a teaching capacity.
Field Consultant
Field Consultants oversee 15-20 locations, conducting evaluations to ensure the center is performing with company goals in mind. They provide training and work with center staff to increase profitability and overall performance. They work with franchise owners to get their center up and running, providing advice as needed.
This is the ideal role for individuals with strong leadership abilities, who are able to motivate others and achieve results. Other requirements of this role include previous multi-unit service management experience. Individuals must be proficient with Microsoft Word and Excel.
Kumon Math and Reading Centers Manager Jobs
Kumon Math and Reading Centers offers two management-style roles: Assistant Instructor and Company Center Instructor. Individuals in these roles work together to ensure center success.
Assistant Instructors work closely with the Company Center Instructor to ensure the center runs smoothly. They perform instruction to students, training to other staff members and perform accounting duties as needed.
Company Center Instructors oversee all aspects of the center's operations, from preparing lesson plans to collection tuition to marketing the center. They communicate with parents, conduct new student orientation and recruit, direct and train other staff.
How Much Does Kumon Math and Reading Centers Pay (Hourly & Salary)?


Kumon Math and Reading Centers offer a number of great benefits, including medical, dental and vision coverage, a prescription drug plan, 401(k) with a company match, Flexible Spending Accounts, life insurance, short- and long-term disability insurance, paid time off and company holidays, an employee assistance program, a tuition discount for Kumon centers and a Service Award Program.
Tutors at Kumon Math and Reading Center earn an average of $9 per hour while Center Directors earn $57,846 per year on average. By comparison, tutors at Varsity Tutors earn $13 per hour. Pay ranges for other roles at Kumon Math and Reading Centers are as follows:
Tutor: $8 – $12/hour
Assistant Instructor: $8 – $12/hour
Center Director: $33,000 – $63,000/year
How Old Do You Have to Be to Work at Kumon Math and Reading Centers?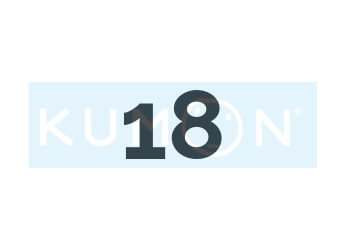 The minimum age to work at Kumon Math and Reading Centers is 18 years old. Entry-level positions available include:
Does Kumon Math and Reading Centers Drug Test?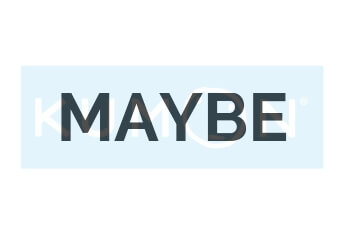 It is unclear from our research whether or not Kumon Math and Reading Centers conduct drug tests. Given that you will be working with children, it is likely that pre-employment drug screens do occur.
Possible Kumon Math and Reading Centers Interview Questions & Tips


Congratulations on getting an interview at Kumon! Below are some of the most common questions to help you prepare.
Why Do You Want to Work for Kumon Math and Reading Centers?
A highly common question, this is aimed at understanding what attracted you to Kumon in the first place. Do you love math and reading, and are you looking forward to working with children?
Are you looking to apply skills learned here to a career in education? Is Kumon a lifelong career? Let your interviewer know!
Do You Have Prior Tutor Experience?
If you have direct tutoring experience, be it independently or through a school program, this is a great time to share that experience.
If you do not have direct, prior tutoring experience, think about a time where you taught others an important skill or helped your siblings with their homework. It may also be helpful to share your passion for math and reading here.
What Do You Say to a Student if You Do Not Know the Answer to a Question?
Answer this question honestly! In a teacher or tutor role, you may not always know all the answers and that's okay.
The important piece here is to find the answer. If a student asks you a question you do not know the answer to, it's okay to tell them that you do not know and work with them to find the answer.
How to Dress for Your Kumon Math and Reading Centers Interview
Maintain a clean, neat appearance when going in for your interview. Business professional dress is recommended, though business casual may be okay for tutor roles.
What to Bring to Your Kumon Math and Reading Centers Interview
When going in for your interview, make a quick checklist of items that includes copies of your resume, a notebook for taking notes and writing down your own questions ahead of time, a water bottle and any identification or paperwork necessary to complete start paperwork, if needed.