Krystal Careers & Jobs – Application, How to Apply, Requirements & Interview Tips
Last Updated:
June 18th, 2020

by

You don't have to look any further than Krystal to find rewarding fast-food careers!

Krystal is a fast-food restaurant known for its sliders which are small, square hamburgers. They opened up in 1932 in Chattanooga, Tennessee. Not only are they famous for their fast-food items, but they're also known for their breakfast menu.

Today, Krystal has 360 locations. Its headquarters are in Dunwoody, Georgia. In total, Krystal hires more than 6,500 employees in many different roles across all its locations.

In this guide, you'll find everything you need to know about landing a career at Krystal. You'll see popular jobs, salaries you could earn, and interview tips you'll find useful!

At Krystal, you could work as a Crew Member, Customer Service Associate, Cook and much more!
Krystal Jobs & Careers
Finding the perfect job at Krystal's is easy! Just check out their careers website. There, you can search for jobs close to your location. Also, you can learn about their work culture.
Krystal offers many different roles for you to choose from. These include:
Crew Member
As a Crew Member, you'll be working in the front-of-house. You'll take orders, make suggestions, and serve food. The cleanliness and comfort of the restaurant will also be your priority. Having a friendly personality is important for this job!
Customer Service Associate
In the Customer Service Associate position, your focus is on handling customer complaints and questions. In this job, you'll work closely with Managers from other departments to find solutions and answers for challenges faced by customers. Being a good problem-solver is crucial!
Cook
As a Cook, you'll study and follow Krystal's standard recipes. When orders come in, you'll work with the kitchen team to prepare those food items. This job requires you to be efficient, working in a hot kitchen environment.
Prep Cook
For a kitchen to operate smoothly, they'll need raw ingredients prepared. As a Prep Cook, you'll cut vegetables, prepare meats and more! When orders come in, your team can work quickly thanks to your preparations. Being organized and efficient is important for this job.
Cashier
As a Cashier, you'll collect payments and provide change to customers. You'll also use the credit card reader to process credit and debit payments. It's important that you can work quickly with numbers and cash in this position.
Manager Jobs
At Krystal, you can also apply for Manager jobs like General Manager and Assistant General Manager.
As a General Manager, you're responsible for the overall performance of your Krystal location. You'll ensure the restaurant is well-supplied. Bringing customers in and keeping them happy with your team is your top priority.
As an Assistant General Manager, you'll focus more on the day-to-day operations. This means you'll also help with hiring and training staff. You'll lead and inspire your team to perform at their best!
How Much Does Krystal Pay (Hourly & Salary)?

Working at Krystal comes with great benefits. You'll receive Medical, Dental, Vision, and Life Insurance coverage. If you qualify, there are also monthly bonuses available. You'll receive free meals, and have a 401(k) plan.
At Krystal, you can earn at least $8 an hour as a Team Trainer, 8% below the national average for similar jobs in other companies. Here are a few more examples of salaries you could earn:
Crew Member ($9 an hour)
Customer Service Associate ($8 an hour)
Cook ($9 an hour)
Prep Cook ($8 an hour)
Cashier ($9 an hour)
General Manager ($49,000 a year)
Assistant General Manager ($35,000 a year)
How Old Do You Have To Be To Work At Krystal?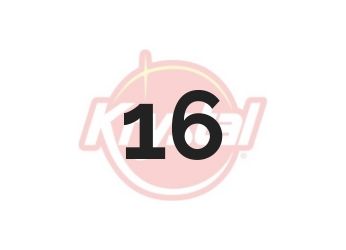 You have to be at least 16 years of age to work at Krystal. You may have to be older to apply for leadership positions like Manager jobs.
At the age of 16, you can apply for entry-level positions like:
Crew Member
Prep Cook
Cashier
Does Krystal Drug Test?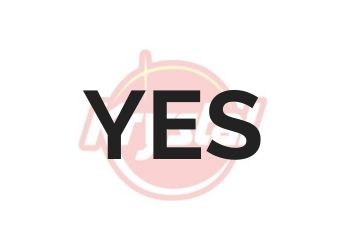 Yes, Krystal sometimes performs drug tests. This is usually done by collecting a urine sample. 
It's not clear where the drug test might be performed. Other usually collect samples on-site or at a third-party medical facility like a clinic.
Does Krystal Do Background Checks?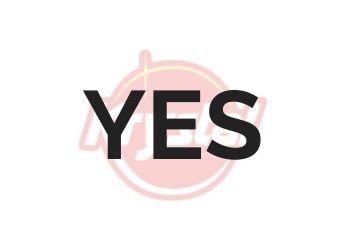 Yes, Krystal sometimes performs background checks. It's not clear how far back into your history they will check.
In the past, Krystal has hired applicants with criminal records.
Possible Krystal Interview Questions & Tips

Why Do You Want To Work With Krystal?
You'll get ahead if you can show the recruiter how much this job means to you. Focus on what you could learn from the job. You can also tell them how your strengths will benefit the company.
Tell Us About Yourself
Here, you can give recruiters a short summary of your background. Talk about your past work experience, your education, and anything else you feel is relevant. Show the recruiters who you are as a person!
What Can You Tell Us About Krystal?
Be sure to do your homework! Recruiters don't expect you to know everything about the company. However, they want to see that you cared enough to read up on its history. Study things like when it was opened, what their specialities are, and so on.
How Do You Handle A Difficult Customer?
Whenever you're faced with a difficult or angry customer, always remain calm. Listen to what the customer has to say, then propose a solution. If that doesn't work, ask a Manager for help.
What Are Your Greatest Strengths/Weaknesses?
Focus on the strengths that will benefit the job you're applying for. When talking about your weaknesses, be honest, and mention how you're overcoming or managing that weakness. Being honest shows the recruiter that you have self-awareness.
Krystal Hiring Process
Past applicants found Krystal's hiring process to be a positive experience. They say that the interview process is easy. In total, it should only take you about a day or two.
Sometimes, recruiters will call you first to ask you a few questions. Then, you'll be interviewed on-site at a Krystal location. You may be given a problem-solving exercise as a test.
Look your best! Come dressed in a business casual outfit.