Kirkland's Jobs & Careers – Application, How to Apply, Requirements & Interview Tips
Last Updated:
September 20th, 2019

by

Are you interested in Kirkland's careers? This unique home décor brand offers a number of exciting opportunities to join a team of fun, highly motivated individuals.

Carl Kirkland, whose primary belief was that "great style can come at a great price—always", founded Kirkland's in 1966. Kirkland's quickly grew from a single store in Jackson, TN to 425 stores across 36 states throughout the U.S.

Today, Kirkland's stocks a large variety of one-of-a-kind home décor and gift items. Because of this, shopping at Kirkland's can be a bit of a treasure hunt for customers who want unique items for their home while remaining price conscious. After over 40 years in business, Kirkland's continues to be a fun stop for customers and an exciting place to work for its employees.

This guide contains everything you need to know about joining the Kirkland's family. We will include the most commonly available jobs and management roles. We will tell you what to expect throughout the interview and application process!
Kirkland's Jobs & Careers

The most common way to apply for a job at Kirkland's is to visit their Kirkland's Careers webpage. Then, select your ideal work environment – be it corporate, retail, distribution or internships. Then, apply for one of the many available roles.
Among the most popular roles are Team Member, Stock Team Member and Team Leader. Merchandise Processor and Order Picker/Packer are also popular.
Team Member
The Team Member role at Kirkland's is ideal for friendly individuals. It is helpful if you enjoy creating a fun and welcoming shopping experience for all customers.
Team Members are team players, working closely with each other and other store staff. Additionally, Team Members are responsible for assisting in floor moves and understanding store operations. They are also responsible for managing cash register transactions and maintaining clean and attractive visual displays.
Love interior design and working with customers? This may be the role for you!
There are a number of physical requirements in this entry-level role. Applicants must be able to lift 45+ pounds and climb ladders. You also need to be able to retrieve merchandise from the stockroom and sales floor.
Flexible availability is a must in this role. Team Members are expected to work holidays, weekends and evenings.
Stock Team Member
Stock Team Members are responsible for assisting with merchandise presentation and price changes. They receive merchandise, maintain an organized and efficient stockroom and ensure accurate inventory levels. Stock Team Members also work closely with other store staff to ensure a top-notch customer experience and an excellent employee culture.
This entry-level role is ideal for highly organized individuals with a strong sense of urgency and efficiency. The physical requirements of this role include the ability to lift and move 45+ pounds, climb ladders and retrieve merchandise from the stockroom regularly. Flexible availability is a must in this role as is the ability to work early mornings and off-hours in order to receive merchandise.
Team Leader
The Team Leader role is available within the Kirkland's distribution center and is responsible for directing the activities of all employees working within their designated area. Team Leaders monitor their team's productivity and performance, work closely with management on daily tasks and ensure the proper completion of those tasks through team training and coaching.
This role is ideal for individuals who enjoy working closely with others towards a common goal. This fast-paced role is perfect for self-starters and quick learners. Additional requirements of this role include the ability to lift 70 pounds, work extended hours as needed and are licensed to operate a forklift.
Merchandise Processor
The Merchandise Processor position also works out of the Kirkland's distribution center. Merchandise Processors must be certified in the use of powered equipment, forklifts and pallet jacks in order to accomplish their duties. They are responsible for inventorying materials, using computers to look up items and loading and unloading merchandise from trailers.
There are a number of physical responsibilities in this role, including the ability to lift 70 pounds, climb ladders and manually push, pull, lift and carry merchandise. Safety is key in this role, and Merchandise Processors are expected to closely follow all policies and procedures in order to maintain a safe work environment.
Order Picker/Packer
The Order Picker/Packer position is also available at the Jackson, TN distribution center and heavily supports Kirkland's large online sales. Order Picker/Packers are responsible for filling customer orders, including retrieving the orders from the distribution center and preparing them properly for delivery by mail. Order Picker/Packers verify transactions and maintain a low number of incorrectly processed orders.
Ideal candidates for this entry-level role should be both team players and able to work independently. Problem-solving and time management skills are a must in this role, as is organization and strong communication skills. Additional requirements of this role include the ability to lift 70 pounds, use a personal computer and obtain the necessary certifications to operate non-motorized equipment.
Kirkland's Manager Jobs
Kirkland's has a variety of manager positions available in their retail stores, including Assistant Manager, Senior Assistant Manager and Store Manager.
Assistant Managers support all aspects of store operations within their store, working closely with the Senior Assistant Manager and Store Manager. The primary responsibility of this part-time position is to act as coach for store staff in order to ensure an excellent customer experience. Assistant Managers drive sales, control loss expenses and transports funds to the bank. Prior retail experience is required in this role.
Senior Assistant Managers are responsible for driving results through effective training and coaching of store staff, while working closely with the Store Manager to support and execute on all aspects of store operations. This exciting role is direct step toward overall store management! Senior Assistant Managers recruit new employees, identify problems and solutions, and act as role models for all store staff.
Store Managers oversee every aspect of store operations, with a strong focus on profit growth and creating an excellent environment for customers and employees. Store managers monitor store performance to ensure targets are reached, act as role models for all store staff and communicates clearly and effectively. The ideal candidate for this role should be a go-getter, willing to step in where needed to help their team, and have at least 1-3 years of retail management experience.
Seasonal Job Openings
Kirkland's hires a large number of seasonal Team Members and Stock Team Members during the end-of-year holiday season from late October through early January. As a seasonal employee, you should expect the same requirements and responsibilities as the non-seasonal employees.
How Much Does Kirkland's Pay (Hourly & Salary)?


Benefits at Kirkland's vary based on number of hours worked, length of employment and job title. Overall, you can expect a generous discount, flexible schedules that work around your availability when possible and a fun social environment. Additional benefits may be available for management roles.
Team Members are paid an average of $8 per hour while Store Managers generally average $45,647 per year. By comparison, the average pay for similar roles at HomeGoods is $8.13 per hour, while Cost Plus pays an average of $9 per hour. Pay ranges for the most popular jobs at Kirkland's are as follows:
Team Member: $8 – $10/hour
Stock Team Member: $8 – $12/hour
Order Picker/Packer: $9 – $13/hour
Assistant Manager: $9 – $13/hour
Senior Assistant Manager: $39,000 – $56,000/year
Store Manager: $41,000 – $63,000/year
How old do you have to be to work at Kirkland's? You must be at least 18 years old to work at Kirkland's. Entry-level positions available include:
Team Member
Stock Team Member
Order Picker/Packer
Does Kirkland's drug test?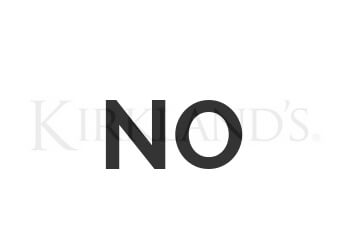 According to our research, Kirkland's does not drug test its employees before hiring them. Because drug testing policies may change, it is important to read any paperwork provided and be prepared to provide a drug test if necessary.
[adinserter block="2″]
Possible Kirkland's Interview Questions & Tips


Did you land an interview at Kirkland's? Congratulations! You have come to the right place for the most frequently asked questions as well as some tips for answering.
Why do You want to Work for Kirkland's?
This is a very frequently asked question and a great opportunity to share your excitement and enthusiasm for the role with your hiring manager. Of all the employment options available, what made Kirkland's stand out?
Do you love interior design and unique home décor? Maybe it's the friendly, fast-paced work environment or the opportunity to explore new challenges. Try to keep your reasons tied to Kirkland's store environment, the role itself or your passion for helping customers.
Tell me about a Time Where you Dealt with a Difficult Coworker or Customer.
When you get asked this question, it can be easy to slip into speaking negatively about the colleague or customer that comes to mind. Avoid that pitfall! Rather than focusing on the negative aspects of the experience, focus on how you worked with the customer or coworker to make the experience more positive.
Be sure to prepare an example that highlights your strengths in less-than-ideal situations. What makes you a strong problem solver and/or team player? How did you use those skills to turn a negative experience into a positive one?
Sell Me this Product.
Many times, candidates applying for sales-heavy roles are asked this question. The interviewer will select a random item and ask you to sell it back to them. Put those selling techniques to good use, even if you don't know anything about the item itself.
Ask questions, provide as many details as you can and show a genuine excitement for the product. If you're unsure about a question – like whether the item comes in a different color, for example – offer to check for the customer!
How to Dress for your Kirkland's Interview
First impressions go a long way during the interview process. Dress professionally regardless of the role you're applying for. This signals to your interviewer that you are serious about working for Kirkland's!
What to Bring to your Kirkland's Interview
When going in for your interview, bring a positive attitude, appropriate examples for the interview questions and questions to ask your interviewer. We also recommend bringing a copy of your resume with you.