KeyBank Careers & Jobs – Application, How to Apply, Requirements & Interview Tips
Last Updated:
February 4th, 2020

by

When you start a KeyBank career, you'll be at a bank with roots all the way back to 1825!

KeyBank is the 28th largest bank in America. It's the only major bank from Cleveland, Ohio. This bank is even on the Fortune 500 list!

KeyBank has offices in 39 states across the U.S. It's got over 1,000 branches and 1,500 ATMs all over!

In this guide, you'll find everything you need to know to get a job at KeyBank. We'll give you information on jobs available and the salaries you could earn. You'll even find advice on how to ace your interview!

At KeyBank, you can work as a Teller, Personal Banker, Branch Manager and more!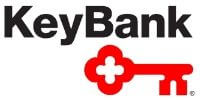 KeyBank Careers & Jobs

To find KeyBank jobs and submit an application, you can check out their careers website.
Here, you can also find out about KeyBank's work culture. There's even a page that tells you more about the interview process.
KeyBank offers you lots of different jobs like:
Teller
When you work as a Teller, you'll be helping customers with daily banking tasks.
This means helping them with deposits, withdrawals, and more! Here, you'll help customers understand the bank's products and services better.
You'll be great at this job if you love working with customers. Being able to multitask is also a great strength to have.
Personal Banker
Having a Personal Banker job means you'll work with customers on a more personal basis. This means talking to them and understanding their needs. Then, you can tell them which financial services will help them the most!
You'll be great in this role if you're a problem solver. Being good at building relationships will also take you a long way.
Quantitative Model Developer
This is a job that involves crunching lots of numbers. Here, you'll help the bank build its financial models. The bank will use these models to maximize profit and reduce risks.
For this job, it's important that you're great with numbers. It's also important that you have strong communication skills. This is so you can help colleagues understand your quantitative models better.
Call Centre Representative
As a Call Centre Representative, you'll be helping bank customers on the phone. You might help them with questions or problems they might have. Helping customers understand the bank's products and services will be your priority.
For this job, it's important that you have a pleasant personality. You'll be talking to customers while working, so it's also crucial that you're good at multitasking.
Customer Service Representative
Being a Customer Service Representative means you'll help customers face-to-face at the bank branch. You'll help them with any problems or complaints they might have. This involves working with your colleagues to solve any problems.
It's important that you're a strong problem-solver for this job. You'll also need to be able to build strong relationships with colleagues.
Manager Jobs
KeyBank also offers management jobs like Branch Manager and Licensing Manager.
As a Branch Manager, you'll be responsible for running your own KeyBank branch! You'll make sure the branch keeps to KeyBank's high standards.
Bankers will sell many regulated financial products like investments and insurance. They need licenses to do so. As a Licensing Manager, you'll make sure the bank's staff are all licensed to sell these products. By doing this, you'll help the bank stick within its rules and regulations.
How Much Does KeyBank Pay (Hourly & Salary)?

At a minimum, you could make $15 an hour as a Teller, 17% above the national average for the same job elsewhere. To get a better sense of what else you could make, here are a few more examples:
Call Centre Representative ($23 an hour)
Personal Banker ($46,000 a year)
Quantitative Model Developer ($98,000 a year)
Branch Manager ($82,000 a year)
Licensing Manager ($68,000 a year)
Customer Service Representative ($32,000 a year)
Loan Processor ($54,000 a year)
With a job at KeyBank, you'll have access to great benefits. These include a 401(k) plan and employee discounts. You'll also receive Health, Life and Vision coverage as well.
How Old Do You Have To Be To Work At KeyBank?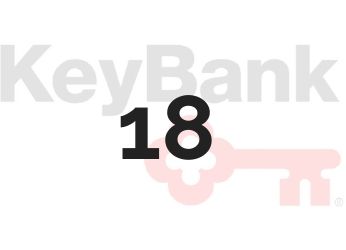 You have to be at least 18 years of age to work at KeyBank.
This goes for any job that you might apply for at this bank. At this age, you can apply to entry-level positions like:
Entry Level Teller
Call Centre Representative
Customer Service Representative
Does KeyBank Drug Test?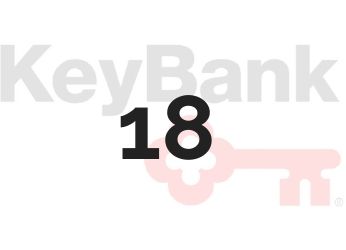 Yes, KeyBank does perform drug tests. The company usually does this by using urine tests.
It's not clear where the test might be done. Sometimes, companies perform drug tests on-site. Other companies might send you to a third-party medical facility to do your drug test.
Does KeyBank Do Background Checks?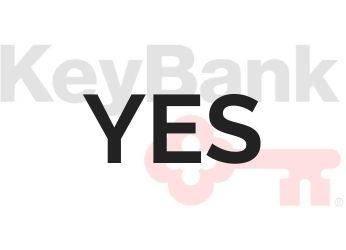 Yes, KeyBank does perform background checks. As a financial institution, this background check might also include looking into your credit history. If this background check takes a long time, it could delay the overall hiring process.
It's not clear if KeyBank hires applicants with criminal histories. It's also not clear how far back KeyBank will look into your background.
Possible KeyBank Interview Questions & Tips

Why Do You Want To Work At KeyBank?
It's important that you show them that the job isn't just about the money to you. Show them how your personal interests and passions relate to the job you want!
How Do You Usually Handle Conflict?
Recruiters want to know that you're able to handle conflict with customers and colleagues. Whatever your answer is, always stay calm. Focus on de-escalating the situation!
How Do You Handle A Difficult Customer?
This is a reality for any customer-facing jobs. Be patient, be courteous, and listen to the customer's needs. If you can't find a solution, be a team player and ask a colleague or manager for help.
Tell Me About A Time You Went Above And Beyond For A Customer
Show the recruiter that you do more than just the bare minimum. Tell them about a time you did more than you had to, just to make a customer happy!
What Are Your Greatest Strengths/Weaknesses?
Be honest about your strengths and weaknesses. Stay humble when talking about your strengths. When talking about weaknesses, always mention how you're managing or overcoming those weaknesses!
KeyBank Hiring Process
Overall, the hiring process at KeyBank is a positive experience. Past applicants found it challenging but not too difficult. The whole process usually takes about one week.
The hiring process starts with a screening phone call. Then, you'll be interviewed on-site at a KeyBank branch or office. Depending on the job, you might be interviewed with others as a group.
Always dress for success! It's best to wear a business casual or formal outfit to your interview at KeyBank.