Jewel Osco Careers & Jobs – Application, How to Apply, Requirements & Interview Tips
Last Updated:
December 20th, 2019

by

If you'd like to work at a leading supermarket chain in the greater Chicago metropolitan area, then a Jewel Osco career is just for you!

"The Jewel" as locals call it, is currently owned by Albertsons from Boise, Idaho. It was founded 120 years ago and started off by delivering groceries door-to-door.

Today Jewel Osco has 187 stores and a distribution center that covers many parts of Illinois, Eastern Iowa and northwest Indiana.

This guide will tell you everything you need to know to get a job at Jewel Osco. Here, you'll find information on jobs, pay and even interview questions.

At Jewel Osco, you could get a job as a Customer Service Representative, a Cashier, a Warehouse Supervisor and more!

Find out how to prepare a Jewel Osco Application below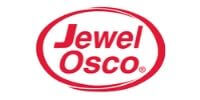 Jewel Osco Jobs & Career


Applying for jobs at Jewel Osco is easy.
All you have to do is submit your application through their careers website.
This website is a part of the Albertsons Companies website because that's Jewel Osco's parent company.
At Jewel Osco, there are many different jobs you can apply for like:
Customer Service Representative
As a Customer Service Representative, you'll be in a position to help customers. Customers will come to you with questions about products or even to ask where those products are shelved.
You'll be representing Jewel Osco in the aisles for any customer questions. So you'll always be at your best and keep your cool no matter what you're faced with.
This is a great job for you if you love meeting new people. It also helps if you enjoy helping others solve problems and find what they need.
Cashier
As a Cashier, your main job is to look after the sales register.
You'll be talking to customers most of the time, like any retail job. However, you'll also be collecting payment and helping customers with their groceries.
You'll also be handling confidential documents like payment receipts and more.
You'll love this job if you can multitask. You'll be talking to customers, while also scanning their items and collecting payment. It also helps if you don't mind handling cash and confidential documents.
Order Picker
As an Order Picker, you'll be responsible for putting orders together at the distribution center.
When you receive an order, you'll move around the warehouse using equipment to collect the right items together.
When you've got all the right items, you'll shrink wrap those items together. Then, you'll prepare it for shipping. Overall, your job is to make sure the right things get to the end customer.
This is a great role for someone who is organized. It also helps if you don't mind being on your feet and lifting items often.
You'll also enjoy this job if you like working in a warehouse environment.
Stocker
As a Stocker, you'll be taking care of inventory. Your job will be to carry items and place them on the shelves for customers to choose from. You'll also organize those shelves and make sure that they always look appealing to customers.
In this role, you'll also be interacting with customers and colleagues. They may ask you for help to find specific items. When this happens, you'll let them know where they can find what they need.
This job is great if you take pride in keeping things organized. It also helps if you like talking to customers. If helping customers find what they need makes you happy, then this is the job for you!
Warehouse Supervisor
As a Warehouse Supervisor, your job is to make sure things run smoothly at the warehouse. You will lead a team and make sure they're performing at their best. If they have any questions or problems, you'll be the one they turn to for help.
You will also be responsible for the safety and security of the warehouse. To do this, you will work closely with the Superintendent. Together, you'll make sure your warehouse is at the standard it should be.
You'll enjoy this job if you like working in a warehouse environment. It'll also be great for you if you enjoy helping people work at their best as their leader.
Manager Jobs
There are also manager jobs available at Jewel Osco. These include jobs like Manager and Assistant Manager.
As a Manager, you're responsible for how well your store performs. You'll be responsible for making sure that the store has the inventory it needs.
Also, you're responsible for the hiring and training of new staff.
As an Assistant Manager, you're responsible for helping the Manager. This may also include helping customers with their problems or complaints.
If your team members can't solve an issue on their own, they'll bring it up to you to help them.
How Much Does Jewel Osco Pay (Hourly & Salary)?

At a minimum, Jewel Osco pays around $9 an hour for a Bagger position, 13% below the national average.
Working at Jewel Osco, you'll get financial and health benefits as well as perks. These include 401(k) contributions, paid training and vacations and even employee discounts.
To get a better sense of how much you could make working for Jewel Osco, here are a few other jobs to look at:
How Old Do You Have To Be To Work At Jewel Osco?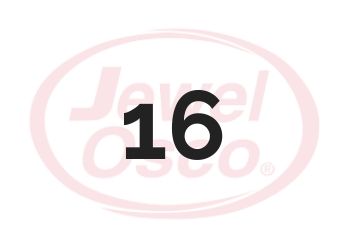 You have to be at least 16 years of age to work at Jewel Osco. This may only apply to certain jobs.
Some jobs, like the ones in the warehouse, usually require you to be at least 18 years old for safety.
Here are a few jobs you could apply for if you are 16 years old:
Office Assistant
Grocery Clerk
Bagger
Does Jewel Osco Drug Test?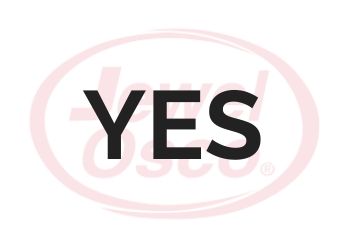 Yes, Jewel Osco does perform drug tests on job applicants. Based on what past applicants have said, they could use either mouth swabs or urine tests.
Most job applicants have shared that they were tested for drugs.
So, it's always safe to assume that a drug test will take place. This could happen either during the interview process or after receiving a job offer.
Possible Jewel Osco Interview Questions & Tips

Before going for an interview, it's always a good idea to do your homework.
Visit the company's recruitment website to understand what the company is all about. This means reading about their vision and mission as well.
Why Do You Want To Work For Jewel Osco?
This is a normal question that almost all companies will ask.
Recruiters ask this question to see what your motivations are to work with them. They're trying to see if your reasons are a good fit with their values and goals.
A good answer to this question is one that shows how your strengths will benefit their business. Try to match what you enjoy doing with what kind of business that they run.
For example, you may want to work in a place where you get to help customers get what they need. This is good since Jewel Osco is a retail business.
What Are Your Strengths And Weaknesses?
Recruiters ask questions like this to see how well you know yourself. They want to know what your strengths are. But they also want to know if you are aware of your weaknesses.
A good answer is one that is honest but also humble. For example, if you're always on time and work very hard, that's good. Be sure to tell the recruiter that without sounding arrogant.
When you tell them your weaknesses, it's also good to point out how you deal with them. For example, if your weakness is that you're sometimes unsure about yourself, you can say that you make up for it by always double-checking your work for mistakes.
What Would You Do If A Customer Had A Complaint?
Questions like these are known as scenario question. Basically, they ask you questions about pretend situations. Interviewers do this to see how you think when you've got a problem in front of you.
For this question, a good answer involves two things.
Firstly, it involves keeping your cool no matter what the customer does. Second, it involves finding a solution.
If you can't find a solution on your own, you should say that you will ask a colleague who can help. If that doesn't work, you'll then ask a superior (like a Manager) for guidance.
Never be afraid to ask for help, answering a question without knowing the answer is a bad choice.
Jewel Osco Hiring Process
Overall, the hiring process seems to be a positive one.
Other applicants have found the process to be easy. Usually, the process takes one or two days, but can sometimes take a week.
This may depend on the background checks, which makes the process longer.
Interviews usually happen on-site, but there's a chance you'll receive a phone call before that.
No matter what position you're applying for, it's always a good idea to look your best. Come dressed in business casual wear to be safe.

Does Jewel Osco Do Background Checks?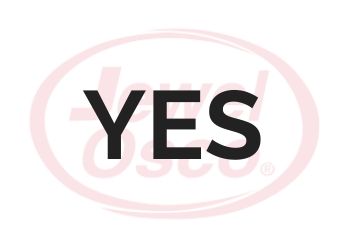 Yes, Jewel Osco does background checks.
This has happened in most cases for previous applicants.
According to them, the background check does not involve a credit check. At most, the background check might take a few days.