HomeGoods Careers & Jobs – Application, How to Apply, Requirements & Interview Tips
Last Updated:
July 14th, 2020

by

With HomeGoods careers, you'll be working at one of America's top discount home furnishing chains!

HomeGoods was founded in 1992. It started off as a small chain of stores selling home accessories like furniture, linens, and more. Since 1992, HomeGoods has been owned by TJX Companies. 

Today, HomeGoods has over 700 stores all across America. Its headquarters are in Framingham, Massachusetts. 

In this guide, you'll find everything you need to know to land a career at HomeGoods. We'll go through popular jobs that you can apply for and the salaries that you could earn. Last but not least, we'll even go through tips to help you ace your interview!

At HomeGoods, you can work as a Sales Associate, A Customer Service Representative, an Operations Manager, and more!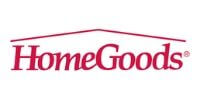 HomeGoods Jobs & Careers
To search for jobs and submit an application at HomeGoods, head on over to the TJX Companies' career website. Here, you can apply for jobs at HomeGoods alongside other companies in the same group.
There are many jobs available at HomeGoods, such as:
Sales Associate
As a Sales Associate, you'll be the first person customers see when they walk in. Your focus will be on helping customers find what they need and upselling them where possible. For this role, you'll need a pleasant personality. Being persuasive in sales is also a good strength to have.
Merchandising Associate
In the Merchandising Associate role, your job is to ensure that all shelves are stocked and organized. You'll make sure that displays are attractive and capture the customer's attention. To be good at this job, you'll need to be comfortable working on your feet and doing lots of lifting.
Customer Service Representative
Customers need someone to talk to when they have questions or complaints. That's where you come in. As a Customer Service Representative, you'll need to be a good listener and problem-solver. You'll help customers in person, on the phone, or even through email.
Warehouse Worker
If you become a Warehouse Worker, you'll help to load and unload trucks that deliver to HomeGoods retail outlets. To be good at this job, you'll need to be comfortable with doing lots of heavy lifting. Having a good eye for attention will also be useful, so you can make sure the right items go to the right places.
Cashier
As a Cashier, you'll be the last employee customers interact with before they leave. You'll collect payment and provide customers with receipts. Also, you'll answer any questions customers may have about their purchases. In this job, it helps if you have experience in handling money.
Manager Jobs
If you're looking for a Manager job, HomeGoods also has lots of positions you can apply for. This includes the Operations Manager and Engagement Manager positions.
As an Operations Manager, you'll oversee HomeGoods operations and make sure that things run smoothly. If your staff have problems that they cannot resolve, they'll come to you for advice and guidance.
As an Engagement Manager, you'll be an existing customer's point of contact in the company. You'll ensure that customers are invoiced appropriately and receive their orders on time. 
How Much Does HomeGoods Pay (Hourly & Salary)?
HomeGoods offers employees a list of attractive benefits. These include a 401(k) plan, as well as Dental, Vision, Health, and Life Insurance coverage. Staff also receive employee discounts!
At a minimum, you could earn $10.00 an hour as a Merchandising Associate, 16% below the national average for similar jobs elsewhere. Here are a few other salaries you could earn:
Sales Associate ($10 an hour)
Customer Service Representative ($13 an hour)
Warehouse Worker ($11 an hour)
Cashier ($11 an hour)
Operations Manager ($58,000 a year)
Engagement Manager ($11 an hour)
Backroom Associate ($10 an hour)
How Old Do You Have To Be To Work At HomeGoods?
You have to be at least 18 years old to work at HomeGoods. This is true for any position that you might apply for at the company. At this age, you can apply for entry-level positions like:
Cashier
Stock Associate
Sales Associate
Does HomeGoods Drug Test?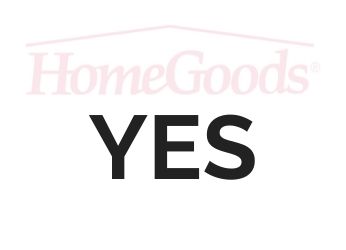 Yes, HomeGoods does perform drug tests. Past applicants were tested through a urine sample or mouth swab. It's not clear where the tests took place.
Usually, companies either perform the drug test on-site or at a third-party medical facility.
Does HomeGoods Do Background Checks?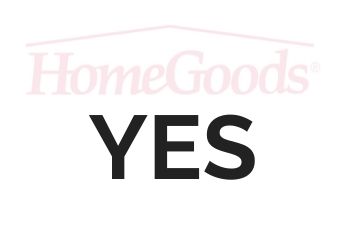 Yes, HomeGoods does perform background checks on applicants. However, it's not clear how far back into your history they will check.
In the past, HomeGoods has hired candidates who have criminal records.
Possible HomeGoods Interview Questions & Tips

Why Do You Want To Work At HomeGoods?
Recruiters want to know what your motivation is to work at HomeGoods. So, tell them what you expect to learn or how you hope to grow in the job that you're applying for.
Tell Me About Yourself
Here's a chance for you to give recruiters an idea of who you are as a person. Tell them where you're from, then talk about your education and work history.
What Does Integrity Mean To You?
Questions like these have no right or wrong answers. Recruiters just want to know how you think. For this question, you can say that integrity means always doing right by your customers.
Give An Example Of A Time You Received Feedback
Recruiters also like to know how you respond to feedback from colleagues and Managers. Tell them about a time when you received feedback. Most importantly, tell them how you used that feedback to become a better employee.
How Do You Handle Problems?
This is another question with no wrong answers. Recruiters just want to know how you think when you're faced with a problem. Be sure to mention that you're willing to ask teammates or superiors for help, as it shows that you're a team player!
HomeGoods Hiring Process
Past applicants have found the HomeGoods hiring process to be a positive experience. They feel that the process was easy to get through. In total, it should only take a day or two.
Sometimes, the recruiter might interview you on the phone first. Most of the time, you will be invited to an on-site interview. In very few cases, they might interview you with others as a group.
No matter what position you apply for, it's always a good idea to look professional. Come dressed to your interview in a business casual outfit at a minimum.