Hollister Jobs & Careers – Application, How to Apply, Requirements & Interview Tips
Last Updated:
September 20th, 2019

by

If fashion runs through your veins, use this inside information to Hollister's job application process to beat the competition and surf to a new wave in your career.

Hollister Co. is an American clothing retail chain owned by Abercrombie & Fitch.

Originally, the company targeted 14-18 year olds looking for chic, casual wear at low prices. Today, the store is a lifestyle brand providing apparel and accessories for men and women.

Its main source of inspiration is SoCal (Southern California) styles.

Currently, Hollister stores can be found in the United Sates, but are also available in various other countries like Canada, China, the United Kingdom and Germany, to name a few.

Hollister hires individuals for a variety of roles from Sales Associates to managers. They also provide corporate opportunities in various industries like finance, law, and marketing.

When it comes applying for these corporate positions, you should do so through the Abercrombie & Fitch careers page.

The following guide will focus solely on Hollister and the in-store careers that are available. It will help explain the company's application and hiring process to help you land your job at Hollister.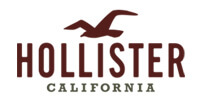 How to Apply for Employment at Hollister
When applying for a Hollister job you must complete an online application for the specific position you're interested in. Keep the following information in mind when applying to Hollister jobs:
Application Information
Minimum Age Requirement: Applicants must be at least 16 years old to qualify for most of the jobs.
Hours of Operations: Hollister is typically open Mondays to Saturdays from 10:00am to 9:00pm, and Sundays from 11:00am to 6:00pm
Methods to Apply: Most applicants fill out an online application through the company's employment application page. Others complete in-store applications.
When Applying Online
Hollister's online application is pretty short and easy to navigate. In fact, the site informs you that your application should take about 10-15 minutes to complete. Your session automatically expires after 45 minutes.
Once you're on the employment page, select your country and the state you live in, in order to select a store to apply to.
You'll be directed to an electronic form, which asks for your first, middle, and last name.
It also asks you to mention whether you were referred to a job at Hollister. If you click "yes," you're presented with a drop-down menu of a list of names at that specific store, so you can select who referred you.
Once this electronic form is completed, you're directed to the actual application.
It's fairly standard and asks for the position you're applying for and your basic information: name, address, contact information, social security number, and date of birth.
When your application is submitted, you're presented with a choice of dates for an interview.
Application Tips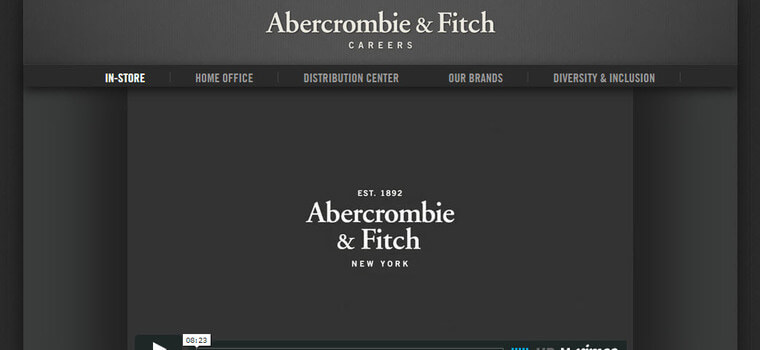 Visit the store you're applying to, before submitting your application. This way, you can meet a current employee, build rapport, and try to get a referral.
Referrals are a great way to rise above other candidates, who will be interviewed for the same position.
Dress Casually, In The Style Of Hollister
After completing your online application and selecting interview dates, you should prepare to wear casual outfits to the interviews.
These outfits should mimic Hollister styles or better yet actually be Hollister clothes.
Aspiring Floor Models especially should pay particular attention to what they wear, in order to show enthusiasm for Hollister styles and make lasting impressions on hiring managers.
Should You Follow Up?
Once you submit your application, you are prompted to select an interview.
If you don't hear back from the company after an interview, you should check the status of your application by visiting the specific store you applied to. Consult with the managers directly about your application and other open employment opportunities.
Keep in mind that if you don't receive initial consideration for Hollister jobs after an interview, you might receive a phone call further down the line. Sometimes, Hollister calls past applicants as other positions become available.
The company usually keeps candidates' applications on file for at least a month.
Positions and Salary Information
Hollister provides a range of employment opportunities from Sales Associate positions to various managerial jobs. The most common jobs for hire comprise the following:
Floor Models – (AKA Sales Associates) are employees who wear current Hollister clothes and help customers assemble outfits. Additional responsibilities include directing customers to changing rooms and ringing up purchases at the checkout. Aspiring floor models need to be extroverted and require great customer service skills to interact with customers. They also need to be in good physical shape and possess a great eye for style. Salaries for these positions are about $8 per hour.
Impact Team Members – Employees in charge of stocking and restocking clothing racks. This mostly involves folding and refolding clothes, adding sensors and steaming some items. When the racks need more clothes, impact team members are in charge of re-stocking the sales floor with all styles and sizes. Aspiring impact team members need to be neat and organized in order to excel in this position. They should also be friendly and personable to help customers when necessary. They can expect to earn about $9 an hour.
Managers in Training – Employees who are being trained on how to perform all the responsibilities of running a store. This training usually lasts 90 days and successful trainees are eligible for promotion to Assistant Managers. Candidates who are eager to learn and work their way up are perfect for this program. Managers in training typically earn an annual salary of $28,478.
Assistant Managers – Employees who oversee other staff and assist the store manager. They answer incoming calls, perform inspections of the store to ensure it's clean, and report any issues to the store manager. Candidates who are organized with great leadership and communication skills are ideal for these positions. Assistant managers earn on average $32,261 a year.
Store Managers – In charge of the stores they work at. They work closely with Assistant Managers to ensure everything is running smoothly. Some of their main responsibilities include tracking hours, processing payroll, and overseeing the hiring and training of other staff. Experienced candidates with great managerial and leadership skills are perfect for these roles. They typically earn yearly salaries of $36,183.
Best Entry-Level Positions
Many high school and college students gain critical work experience and first-hand familiarity with the fashion industry through Hollister's entry-level jobs. These positions require little experience and usually employ applicants with great customer service skills.
You must be a extroverted, personable individual who has an innate ability to connect with people. Below is some further information on the most popular entry-level jobs:
Floor Models
Sales Associates who uphold the appearance of the store, represent the Hollister brand through what they wear, and provide great customer service. Their primary role is to showcase existing Hollister styles for customers to admire and emulate.
Floor models are generally assigned a room to work in during their shift. They're responsible for keeping it neat and interacting with customers who enter that specific area.
In addition to these responsibilities, they also provide access to fitting rooms, ring up finished customers, and help customers mix and match clothes and accessories.
Most floor models work part-time and as the name suggests, they have to be in relatively good shape to get the job.
Impact Team Members
They are in charge of stocking, restocking, and arranging clothes on the racks. They also help with building and maintaining merchandise displays.
As the title suggests, these employees work as part of a team in order to maintain the store's stocking needs. Candidates for these roles must be able to work well in a team.
Additionally, they need to be personable, reliable, and very organized to perform their duties.
Employees in these roles typically work part-time and may have the option to work late or after-hour schedules.
Managers in Training
Comprise either new applicants or existing Floor Models and Impact Team Members. Retail experience is not necessary, but the desire to work in the retail industry is required.
The 90 day training program offers training in critical management skills, strategic planning, and problem solving.
After successfully completing the program, candidates can be eligible to become assistant managers.
Unlike the other entry-level jobs, aspiring managers in training require a bachelor's degree, although soon to be graduates are also encouraged to apply.
The program is full-time and offers candidates benefits and paid time off.
Seasonal Job Openings
Like most other retail stores, Hollister offers seasonal job opportunities during peak, busy seasons. Peak seasons include Christmas, Summer, the 4th of July weekend, and other holidays/vacations.
The company mainly employs Seasonal Associates during these times in order to keep up with the influx of customers at the stores.
Seasonal Associates perform all of the duties that Floor Models do during the season they're hired. Once the busy season ends, the employment of these seasonal workers is automatically terminated.
The date the employment ends is specified on the employees' paychecks.
Hollister Careers in Management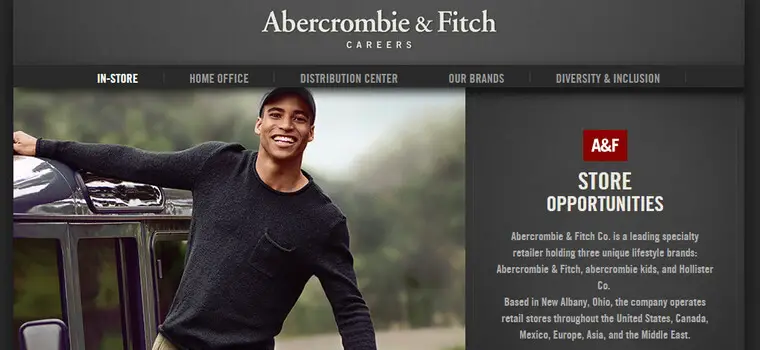 Hollister's careers in management roles are mainly Assistant Manager and Store Manager.
Applicants for these jobs must be at least 18 years old and have a bachelor's degree to qualify for these positions.
To be effective in their roles, you must have retail experience along with leadership and motivational skills.
Assistant Manager
Assistant Managers perform a variety of duties for their daily tasks. This includes opening the store in the mornings, opening cash registers, and counting money to ensure all registers have the right amount of bills.
Assistant Managers also ensure that all employees know their tasks and positions during their shifts.
Throughout the day, they have to inspect the stores and the employees' performances to ensure everything and everyone is running smoothly.
At the end of the day, it's the Assistant Manager who reports issues to the Store Manager, close up the stores, and ensure all of the registers are counted and recorded.
Store Manager
Store Managers oversee Assistant Managers to ensure the store is being efficiently run. They're also in charge of hiring and training employees, scheduling staff, and managing payroll.
Interview Tips & Possible Interview Questions
Hollister interviews are usually guaranteed upon the submission of an application. Entry-level interviews, especially for Floor Model and Impact Team Member roles, take on the form of group interviews.
What To Expect In A Group Interview
Group interviews are fairly casual and last about 30 minutes. Dress in Hollister wear or in SoCal (Southern California) inspired styles to impress their interviewer.
There's no need to bring your resume to the interviews, since the interviewer just wants to see whether the applicants have personality and can present themselves well.
When Applying For Manager Positions
Interviews for managerial roles are typically one on one. Expect to answer basic questions that test your eligibility for the positions.
These questions can be about the your strengths and weaknesses, past experiences and regrets.
Below are some possible questions to expect and answers to give based on different Hollister jobs:
How Would Family And Friends Describe You In Three Words?
To answer this question, pick three words that directly reflect the type of person Hollister will hire for the position.
Floor Models are required to be extroverted, great with people, and stylish. So try to refer to these traits in your three-word answer.
A possible answer could be, "my family and friends would describe me as extroverted, helpful, and stylish."
Describe A Time You've Worked Really Well With Someone?
You need to showcase teamwork with your answer. Additionally, for specific behavioral questions such as this one, you should employ the S-T-A-R method, which stands for Situation, Task, Action and Results.
Describe a past situation, the task that needed to get done, the action you took, and the result that came about because of your action.
A possible answer for this question could be, "Well, at my last job, I worked as part of a team at a grocery store. I was responsible for re-stocking items and I had to work closely with another team member who filled out orders for what needed to be restocked."
"We worked efficiently together because of three main reasons: we understood our specific roles, we communicated well with each other, and we valued each other's work. Because of these three strategies, we always successfully stocked those shelves for our customers and never experienced low inventory."
There are several other Hollister interview questions, but one question that's asked across the board is:
Why Is Diversity Important In The Workplace?
When it comes to answering questions about diversity, you should demonstrate that you value diversity and have some experience working with different kinds of people.
An appropriate answer to this question should be, "diversity is important in all aspects of life but especially in the workplace. Diversity ensures that people from all walks of life are hired, which makes a company stronger since it can draw on the varied experiences and qualifications of its workers."
"Additionally, since Hollister's customer base is diverse, Hollister's employees should reflect that diversity and value it."
Helpful Research for Your Hollister Interview
Hollister was founded in 2000, but Abercrombie & Fitch actually created a fictional history surrounding its founder.
According to the story, a man named John Hollister, Sr. emigrated from New York to the Dutch East Indies, before founding the company in 1922 in California upon his return to the United States.
Hollister targets 14 to 18-year-olds, but it sells to people aged mainly 12 to 30 years old.
The company has several stores both nationally and internationally.
SoCal Lifestyle
While it's inspired by SoCal (Southern California) styles, it has blatantly pointed out that it's not targeting the surfing market, but rather embodying the SoCal lifestyle.
To maintain the SoCal theme, merchandise and stores are categorized within the divisions "dudes" for men and "bettys" for women. Each Hollister store is even designed to look like a surf shop.
Hollister is also really trying to protect its brand due to the emergence of several counterfeits producing Hollister knockoffs. On their website, they provide a toll free number and email address where customers can get in touch with them about counterfeit merchandise and stores.
What Employees Say About Working At Hollister
Based on Hollister's glassdoor reviews, Hollister scores a 3.1 rating out of 5 from employees who've submitted online reviews.
51% of the same employees say they'd recommend the company to a friend, while 24% approve of the current Abercrombie & Fitch CEO, Mike Jeffries.
Employees generally enjoy working at Hollister and they give several reasons as to why this is so. They tend to love the fun environment, the flexible hours, and the discounts they receive on purchases.
They also enjoy working with organized, efficient managers and personable coworkers.
A popular complaint expressed by employees is having to do "call-ins," which entails having to call the store an hour before a shift starts to see if they're needed that day.
Other popular complaints comprise candidates having to be on their feet for long hours, the low pay, needing to adhere to strict personal appearance rules, and the inability to move up at the company without a college degree.