Hibbett Sports Jobs & Careers – Application, How to Apply, Requirements & Interview Tips
Last Updated:
September 20th, 2019

by

If you enjoy sportswear, action sports, fitness, and everything in between, get ready to fill out and submit your Hibbett Sports job application today.

Hibbett Sports is considered one of the fastest growing retailers in the US. The company has roughly 1,000 stores located in just 31 states throughout the US.

Hibbett Sports carries brand name sportswear including Adidas, Nike, Under Amour, and more. The company prides itself on offering the best products and carries all of the hottest trends in sportswear to ensure you are able to wear what you want and be comfortable.

The company hires employees to work in a variety of positions from a sales associate to an assistant manager. You will find there is never a dull moment.

If you love sports and want to help customers find the active and sportswear they need, a job at Hibbett Sports may be right for you.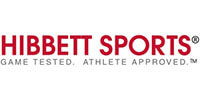 How to Apply for Employment at Hibbett Sports
To apply for employment at Hibbett Sports, the most commonly used method is through their online application portal.
Application Information
Minimum Age Requirement: The minimum age required to work at Hibbett Sports is 16 years old.
Hours of Operation: Hibbett Sports is open Monday – Saturday from 10:00 am until 8:00 pm and on Sunday from 1:00 pm until 5:00 pm.
Methods to Apply: Interested applicants can apply to Hibbett Sports by submitting an online job application.
Searching for an Open Position
To search for an open position, you must visit the jobs page. From here, you will need to look over the list of displayed stores. Any of these stores require you to visit the location to apply.
If you do not see the store you are interested in listed, click on the "apply to other store location" button.
From here, you will need to input the last four of your social and your email address. You will then be prompted to search for a location.
Choose the location of your interest and available jobs will be displayed.
Applying for a Job
To apply for a position, you will need to follow the above steps to search for a position first. Once you have selected a location and job title, click the next button.
You will be prompted to enter in any additional locations or positions you want to apply for. You can apply to a total of three stores and three different positions.
The next section asks for your personal information including your name, address, and phone number.
The next step involves questions asking if you will submit to a background check and if you are 18 years old or older. You then need to agree to provide legal documentation to prove your legal right to work in the country.
You will now be prompted to take an assessment that will be submitted with your application. You will be asked questions about your ethics, morals, behaviors, and similar situations.
After you take the assessment, you can then sign your application and submit it for review.
Application Tips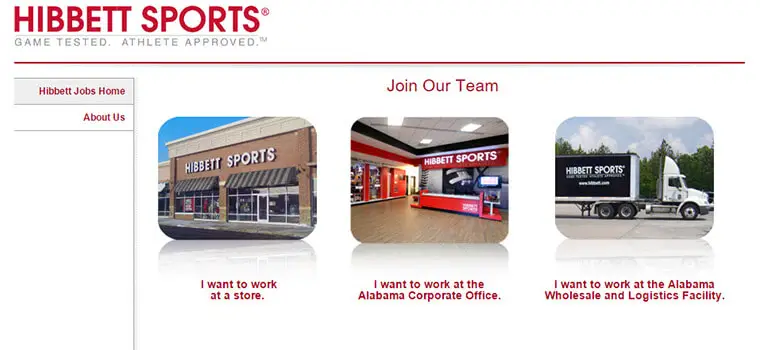 As you go through the application, you may come across questions you do not know how to answer. Below, we will go over some tips to help you get through the process smoothly.
Include a Good Phone Number
One mistake that many interested applicants make is that they do not include the right phone number on their application. If a potential employer is calling you, they do not want your voicemail, so make sure you give them the right number and answer the call.
Documentation to Prove You Can Work
If you are not legally allowed to work, it is important that you do not say that you can. The company requires you to provide multiple forms of identification to prove your right and you will only be hurting yourself by lying.
Take the Assessment Seriously
The assessment you must take is in-depth and you should plan to spend 15 to 30 minutes on it. Read each question carefully and make sure that you answer honestly as well.
You can expect to see questions about how you would handle a situation or when you think it is right to steal from an employer.
Should You Follow Up?
You can follow up on an application by calling the store location you applied to. You should give the hiring manager a couple of days to look over your application before you do call.
When you are ready to call in, ask to speak with the hiring manager directly. If he or she is unavailable at the time, ask the employee when a better time to call back would be.
Positions and Salary Information
Hibbett Sports offers employment throughout their stores in the United States. Interested applicants can apply for both entry-level and management positions.
The company offers benefits and you may find yourself working as a sales associate on the sales floor or running the show as a manager.
Sales Associate – The Sales Associate is responsible for helping customers and providing quality service. As a Sales Associate, you can expect to make between $7 and $10 per hour.
Manager-in-Training – The Manager-in-Training is responsible for helping the Store Manager and helping to oversee the functions of the store. As a Manager-in-Training, you can expect to make between $10 and $12 per hour.
Assistant Manager – The Assistant Manager is responsible for helping out throughout the store and providing support to employees who need it. As an Assistant Manager, you can expect to make between $10 and $12 per hour.
Store Manager – The Store Manager is responsible for ensuring each store is profitable and is meeting all metrics set forth. As a Store Manager, you can expect to make between $32,000 and $40,000 per year.
Best Entry-Level Positions
Hibbett Sports offers a variety of entry-level positions. You will find that these positions are extremely important to the company as you will greet and help customers at all times.
These entry-level positions will provide you with the skills necessary to move into a management role within the company.
Sales Associate
The Sales Associate is responsible for greeting customers and assisting the management team in providing the best customer service.
Each Sales Associate will understand the products in the section he or she is assigned to. In addition, he or she will operate the cash register and complete transactions for customers.
Manager-in-Training
The Manager-in-Training is responsible consulting and assisting the Store Manager on all of the admin duties and store operations. This is an entry-level management position that prepares you to enter into a management role.
In this role, you will take on responsibility similar to the Store Manager as you may one day be in his or her role.
Hibbett Sports Careers in Management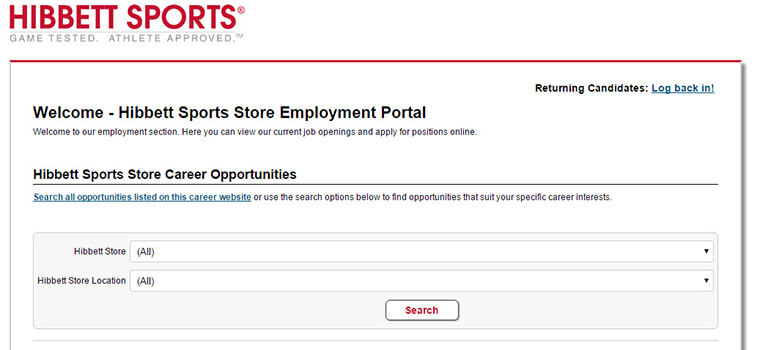 Hibbett Sports offers a number of management positions in their stores throughout the US. Each management position allows you to take on a leadership role and oversee employees in your assigned area.
Full-time employees are offered benefits through the company. Hibbett Sports likes to promote within and all entry-level positions have the potential to lead to a management role.
Assistant Manager
The Assistant Manager is responsible for consulting with the Store Manager about all store operations. He or she will set goals for employees to meet in each department.
In this role, you will also take over the store's operations when the Store Manager is not available or in the office.
Store Manager
The Store Manager is responsible for overseeing all of the store's operations. He or she will ensure efficiency and profitability throughout the store. In addition, he or she will report to the District Manager.
The Store Manager will always lead by example and provide additional training to the employees in his or her store.
Interview Questions and Tips
When you go in for your Hibbett Sports interview, you may be asked some questions that catch you off guard. To prevent this from happening, check out the questions below to help you start preparing.
What is Your Favorite Sport and Why?
You may be asked what your favorite sport is and why you like it. It is important to answer honestly as there is no wrong answer. Your interviewer is trying to get to know you better.
Why Do You Want to Work at Hibbett Sports?
If you are asked why you want to work at Hibbett Sports, be honest. Maybe you enjoy the atmosphere or maybe you are a fitness guru and you want to help customers pick out the right running shoes.
No matter your reason, let your interviewer know. You will find the more open and honest you are, the better.
How Well Do You Know Our Product Line?
You may be asked how well you know the Hibbett Sports product line. It helps to prepare for this question no matter what.
You should visit the company's website and explore their products. This way, you will be able to discuss some of the top products when you are asked this question.
Helpful Research for Your Hibbett Sports Interview
Hibbett Sports has over 1,000 stores located throughout 31 different states in the United States. The company continues to grow and carries all of the hottest brands from Nike to Adidas and more.
The company prides itself on its offerings and specializes in footwear, athletic wear, and sports equipment. Consumers will find affordably priced bat bags, catcher's mitts, basketballs, shoes, and more.
What Employees Say About Working Here
Employees working at Hibbett Sports are happy to have a position within the company. Many of the employees talk about how much they love the environment and how they enjoy going into work.
In addition, the employees say that management is on their side and always communicates clearly with them. It appears that other employees like the fact that the schedule is flexible and you receive enough hours and time off for the perfect balance.