Harris Teeter Careers & Jobs – Application, How to Apply, Requirements & Interview Tips
Last Updated:
December 18th, 2019

by

A Harris Teeter career is an excellent way for you to participate in the retail supermarket and pharmacy industry.

They've got more than 200 stores in the North & South Carolina, Virginia, Georgia, Florida, Maryland, Delaware, and even the District of Columbia.

Harris Teeter also runs distribution centers and a milk and ice cream facility called Hunter Farms.

Harris Teeter offers all kinds of jobs. You could work in Customer Service, Information Systems, or even as a Cake Decorator! No matter what background you're from, there's probably a job at Harris Teeter for you.

This guide will help you get a job at Harris Teeter.

Here, we'll tell you about the positions they have and what pay you could expect.

Learn how to complete your Harris Teeter application here.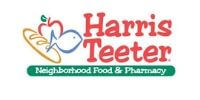 Harris Teeter Jobs & Careers

You can apply for jobs at Harris Teeter online, through their career site. You can either go straight to harristeeter.jobs or go through their main website and click on the link to it.
There aren't any forms to print out. However, you could print out a guide that helps you use their careers site. You can get that here.
Harris Teeter offers a lot of different jobs, like:
Cashier
This is an entry-level position where you'd be responsible for working the cash register. You won't be behind the register the whole time, though! If necessary, you'll help carry their bags to their cars, giving customers great service from start to finish.
As a cashier, you'll be representing Harris Teeter to each customer. So you'll put on a smile and make sure that all of their needs are met.
This job is great for you if you love helping customers. It also excellent if you don't mind being on your feet a lot and helping to move inventory and shopping carts around.
Food Clerk
In this entry-level position, you'll be working with products in specific sections of the store. You'll learn about your section's products well enough to help customers get what they need.
This job allows you to work closely with customers and teammates from other sections in the store. You'll help to manage inventory in the produce section. You'll also help to create a positive shopping experience and put a smile on the customer's face!
This job is perfect for you if you have excellent organizational and customer service skills. These skills will help you know where everything is and guide customers to what they need.
Bagger
This is an entry-level and part-time position. In this role, you'll be following Harris Teeter's procedures to make sure the customer's items are correctly bagged. Then, you'll help carry those bags to the customer's car if needed.
You'll work closely with your teammates to make sure that everything runs smoothly. Here, you're an important piece of the puzzle when making sure the customer has a great experience at the store.
This job is great for you if you love working closely with customers. It's also great if you don't mind being on your feet and doing a lot of lifting.
Personal Shopper
As a Personal Shopper, you're basically a jack of all trades! Your responsibility is to help individual customers with all their shopping needs. This could mean helping them face-to-face or through their online orders.
It starts with you collecting the order from your customer. Once you understand what they need, you'll get the items, bag them, and even operate the sales register. Any paperwork involved will also be a part of your job, which makes you the customer's main contact person at Harris Teeter.
This is a great role for people who prefer doing many different jobs in one. For a role like this, it helps to be a multitasker who can juggle many different tasks at the same time. Being a customer-facing role, it'll help you can work with a smile on your face no matter what happens.
Customer Service Representative
As a Customer Service Representative, you'll basically be acting as a floor monitor. You'll walk the aisles and make sure that everything is in the right place. If a customer looks like they need any help, you'll be the one to give them that helping hand.
In this role, you're part of a team where everyone does their part to satisfy the customer. This means that when things get busy, you'll help out wherever you're needed. You might have to help at the cash register, or even help to bag groceries.
This is a great role for you if you have an eye for detail. It's also good if you have organizational skills since you'll help to keep the store at its best. Of course, knowing how to be friendly with customers is a very important trait to have!
Manager Jobs
At Harris Teeter, there are quite a few management jobs available.
A great example is the Customer Service Manager position. In this role, you'll lead over a hundred customer service associates and the accounting office as well! If there is a problem that your associates can't solve themselves, you'll be the one they look to for advice. Overall, you'll make sure that everyone working in the store does their part to keep customers happy at all times.
Or maybe you could work as a Produce Manager. In this role, you'll be leading associates from the Produce Department. You'll be responsible for making sure that the inventory is always kept fresh. That way, your team gives only the best products to your customers.

How Much Does Harris Teeter Pay (Hourly & Salary)?

Research shows that the lowest salary paid at Harris Teeter is around $9 an hour for a Barista position, 15% below the average across the country.
How much you make working at Harris Teeter depends on your position in the company. Part-time workers are paid by the hour, while full-time workers are salaried.
The company also offers a lot of great benefits. You could get health care (medical, dental, vision and life insurance) and financial benefits like profit sharing twice a year. They also offer you educational assistance and vacation benefits.
Here are a few other known salaries to give you an idea of what you could earn at Harris Teeter:
Cashier: about $10 an hour
Customer Service Representative: about $11 an hour
Food Clerk: about $11 an hour
Bagger: about $10 an hour
Food Manager: about $54,000 a year
Customer Service Manager: about $28,000 a year
Assistant Manager: about $36,000 a year
How Old Do You Have To Be To Work At Harris Teeter?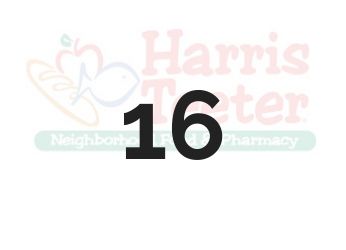 Depending on the safety regulations of specific roles, it is possible to work at Harris Teeter if you're 16 years of age.
Some of the entry-level positions available if you're 16 years of age include:
Grocery Stock Clerk
Produce Clerk
Cashier
To work in every job at Harris Teeter, you have to be at least 18 years of age.
Does Harris Teeter Drug Test?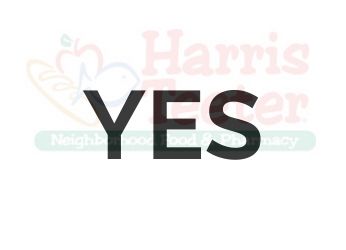 According to our research, Yes – many applicants say they've been drug tested after getting their job at Harris Teeter.
It seems the most common way of being tested is through a mouth swab. Some people have shared that it takes a few days before knowing the results of those tests.
In the case of Harris Teeter, it's safe to assume that if they offer you a job, they will give you a drug test.
Possible Harris Teeter Interview Questions & Tips

Generally, it seems that the interview process at Harris Teeter is laid back and informal. However, you should always present your best self in the interview. Dress for success in a business casual outfit, and do your homework before you go in!
Some common interview questions might be:
Why do you want to work at Harris Teeter?
This is a common question asked by almost every company. The recruiter asks you this question to see if your priorities are a good fit for the company.
Since this is a retail business and your job will probably involve customers, your answer should be related to the customers.
For example, you can say that you like to help customers find what they need. You could also say that you love creating a positive experience for customers.
Tell me about yourself
Recruiters usually ask this kind of question for two reasons. First, they really do want to get an idea of what kind of person you are. But they also ask this question to see how well you know yourself!
A good answer would highlight your strengths and positive values. Your problem-solving skills, how hard-working you are, how friendly you can be to customers; these are good strengths to tell them about.
Practice this question before the interview as much as possible. After all, once you figure out how to describe yourself, it'll also make you'll also feel more confident in general!
What would you do if…
These are scenario or situational questions. They ask you this kind of question to understand how you think. Depending on the 'pretend situation' they ask you about, they might also want to see how you solve problems.
These pretend situations will probably involve you being under pressure and dealing with a problem or a customer. Your answer should involve you keeping your cool and always being friendly to customers and colleagues no matter how tough the situation is.
Your answer should also show that you're willing to ask your colleagues or your manager for help, to show that you're a team player. This is especially true in situations where you're not sure what to do to solve the problem.
Hiring Process
Overall, people have said that the hiring process at Harris Teeter is a positive one. Applicants have also said that the interview process is easy and laid back. Usually, the interview process will take a day or two but could take up to two weeks.
Interviews usually happen on-site at a Harris Teeter location.
The process may take longer, depending on how long the background checks take as well.
Does Harris Teeter Do Background Checks?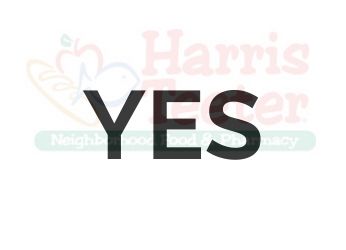 Yes, Harris Teeter does background checks.
From the research, it seems that the background check will take a week or two for the results.
The background check will go as far back as possible, so if you have an issue from many years ago, it is best to be honest on your application.
Usually, its safe for you to assume that they'll call any references that you give to them.